THE EVENT
We kick started the festive season with our last event of 2018 'Feast of Fun!'
We were delighted to be at the Refettorio Felix for the first time. What an extraordinary space and what a lovely enterprise. As part of the Food for Soul movement started by the inspirational chef Massimo Bottura the Refettorio aims to fight food waste through social inclusion. Sound familiar? Well, its fair to say that the Refettorio and Mike's Table share many common goals and it's great to be working together. We plan to do so again. You can read more about the Refettorio here.
The evening was a joy from stat to finish with large groups of paying and non-paying guests arriving in a great mood ready to celebrate the start of Christmas. Everyone enjoyed the delicious mulled wine and the mulled fruit mocktails served by resident mixologist Jane.
Our team of volunteers decorated the already lovely restaurant to make it look truly beautiful. In the kitchen Freddie Gifford took over the reigns and with his work colleague Christiana came up with a brilliant menu. It was their first time volunteering for Mike's Table and they loved it, acknowledging that our amazing team of regular volunteers and the fantastic donated surplus ingredients we receive really make it a lot of fun.
For his first time we had a paying bar. Well sort of. One of our surplus food donators Plan Zheroes gave us a few crates of surplus booze that had been confiscated then collected from City Airport. It was an eclectic collection but it did the job and we raised £150 for the great work Plan Zeroes do.
As well as being such welcoming hosts Ali from the Refettorio came up some raffle prizes and Mary, who had so proudly won the Leith's cook book at the last event was invited to draw the winning tickets, Massimo Botturo's fabulous book was on offer as well as Harrods chocolates and an abundant fruit hamper. We had three very happy winners. A happy end to a happy event.
THE MENU
Mulled wine
or
Warm fruit Mocktail
Canapes
------------------------
Carrot & Ginger Soup
or
Cauliflower steak with shredded chicken, carrot & orange puree and parsnip chards
------------------------
Pork & Beef meatballs in a Serrano Ham and cream reduction, on fuselli with a roast pepper coulis
or
Pumpkin & Sage Risotto with toasted pumpkin seeds
------------------------
Sticky Toffee Pudding
-----------------------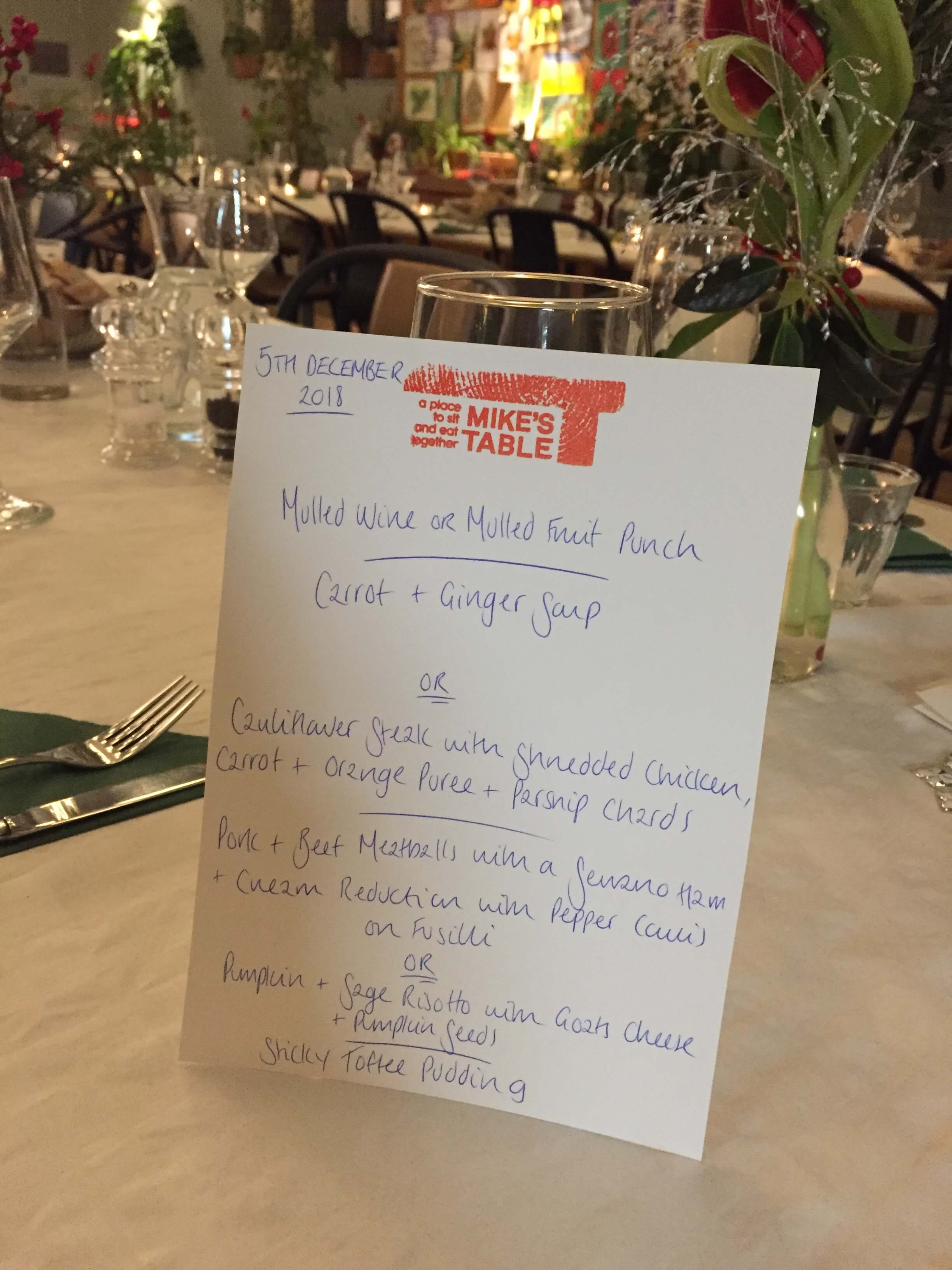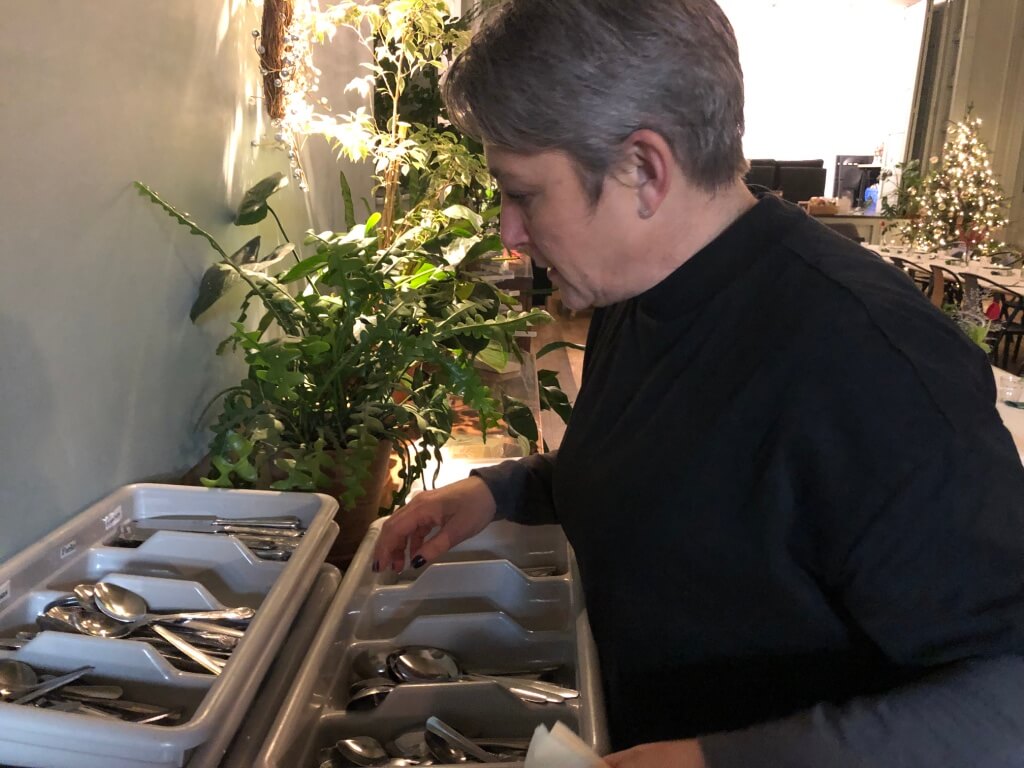 THE TEAM
Chefs: Freddie, Christiana, Andi & Daniel on pudding
Sous Chefs: T, Eve & Alan
Front of House: Eleri, Jess, Zaidee, Sarah & Louise
Welcome drinks: Jane

OUR PARTNERS
A massive thanks to Ali and the Refettorio Felix. Another first time volunteer Eleri Roberts, who works for Camelot used her volunteer day to match fund the money we raised in ticket sales and nominated it for the Refettorio. Thanks Lels!
As ever, we couldn't do it without you
Carers Network, Change Grow Live (CGL), Yarrow, .
Many thanks to our Food & Drink Donators:
FareShare, GAIL's Artisan Bakery, The Hampstead Butcher, and Plan Zheroes