About the event
'Happy New You' was the first Mike's Table pop up event of the year - and what a way to kick things off!
This time round we decided to hold our pop up supper club in Cafe Allpress in Dalston, East London.
Guests on both evenings were treated to a range of delicious dishes - from French Onion Soup to Sticky Toffee Pudding, the chefs were on fire!
As usual, we'd like to thank the excellent Cafe Allpress for the space, the volunteers for their time, and the wonderful guests for making it such a special evening to remember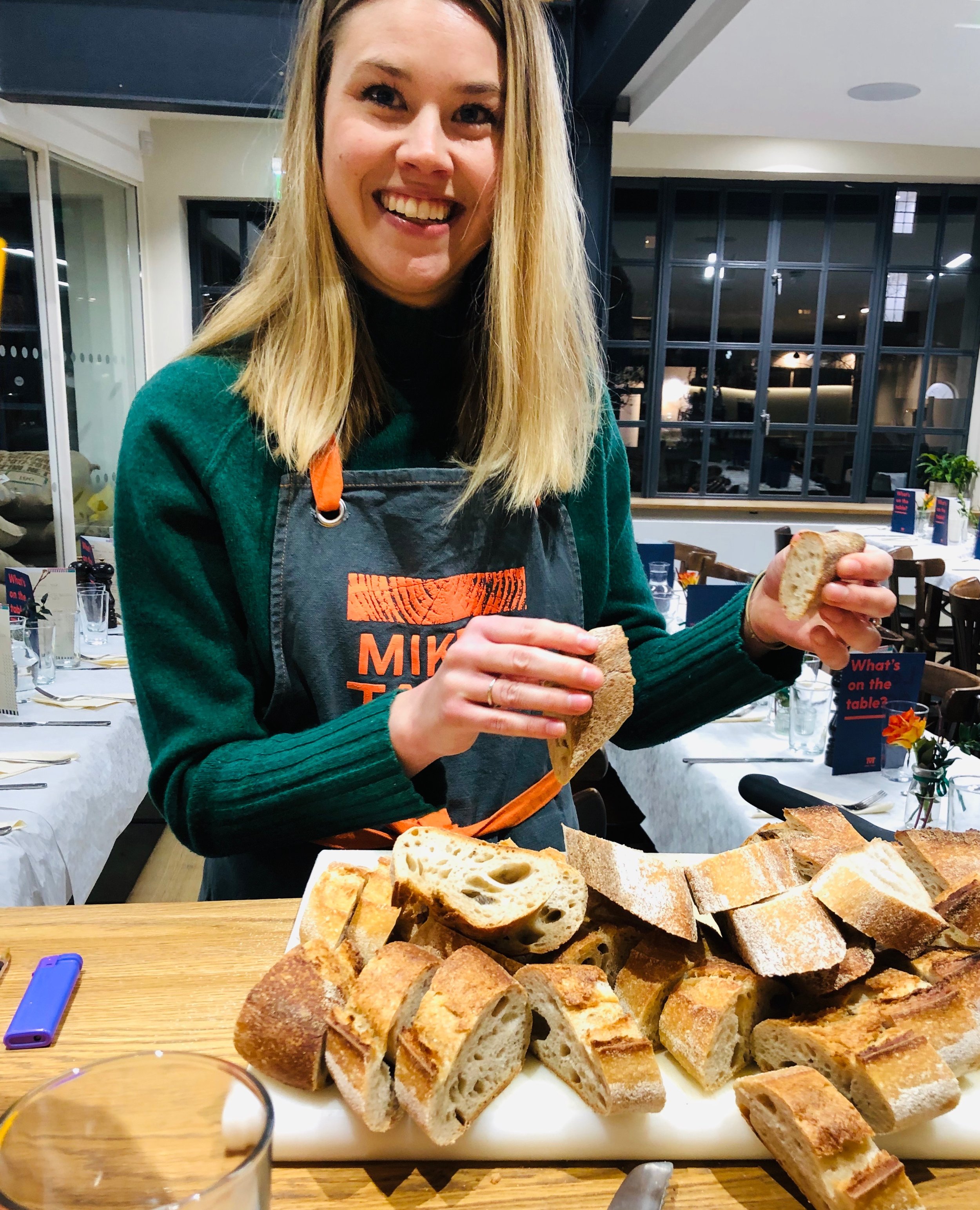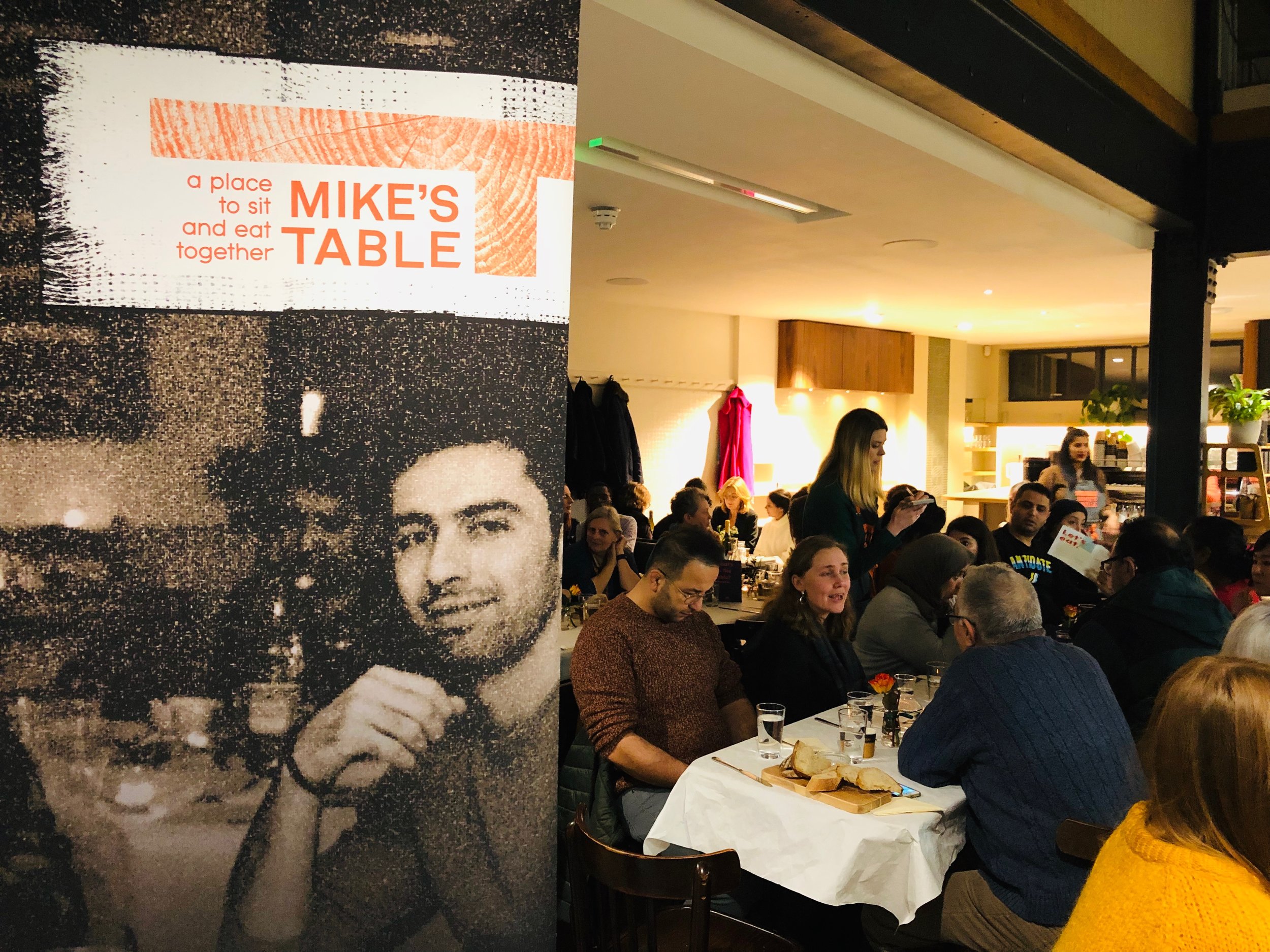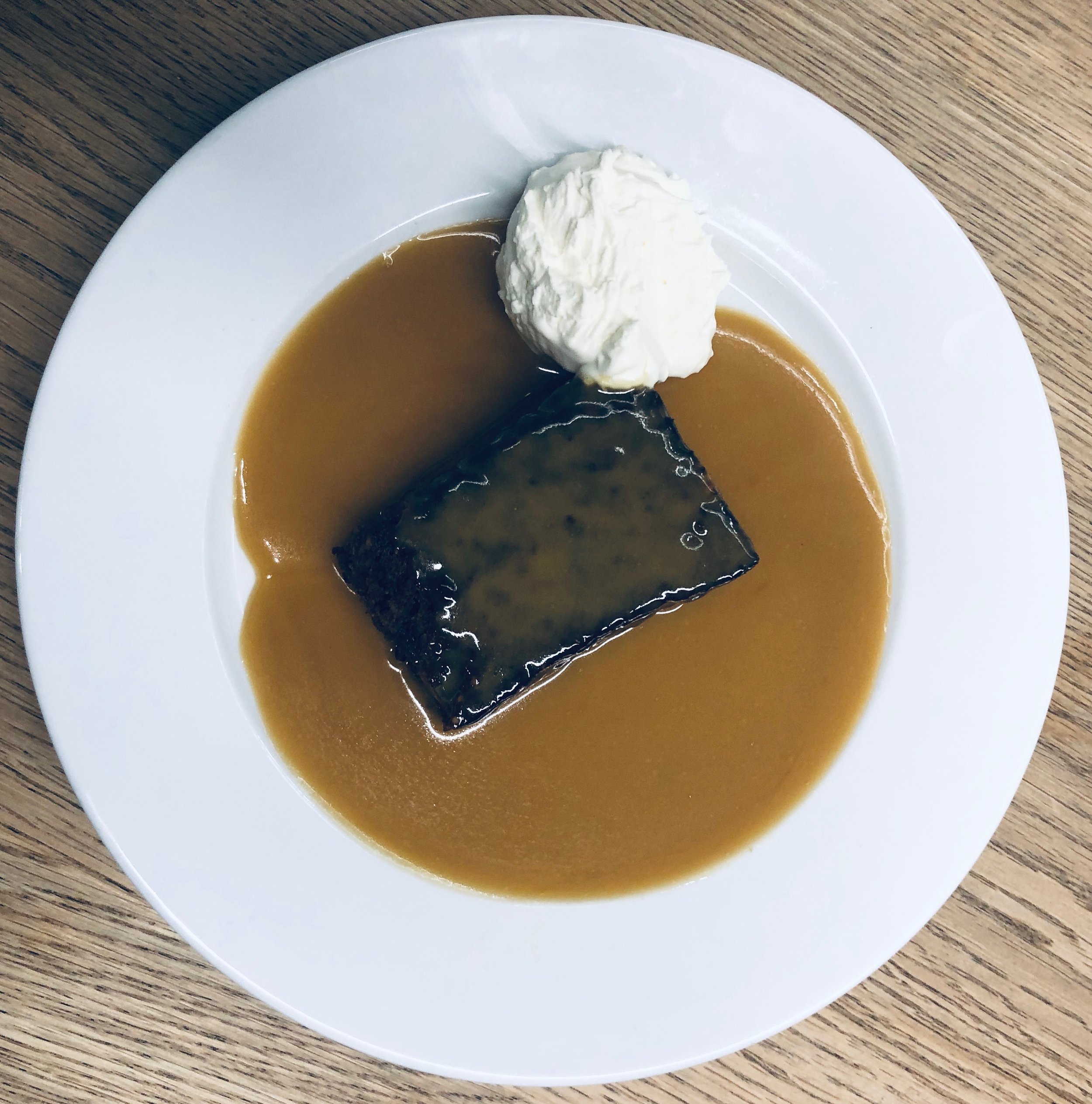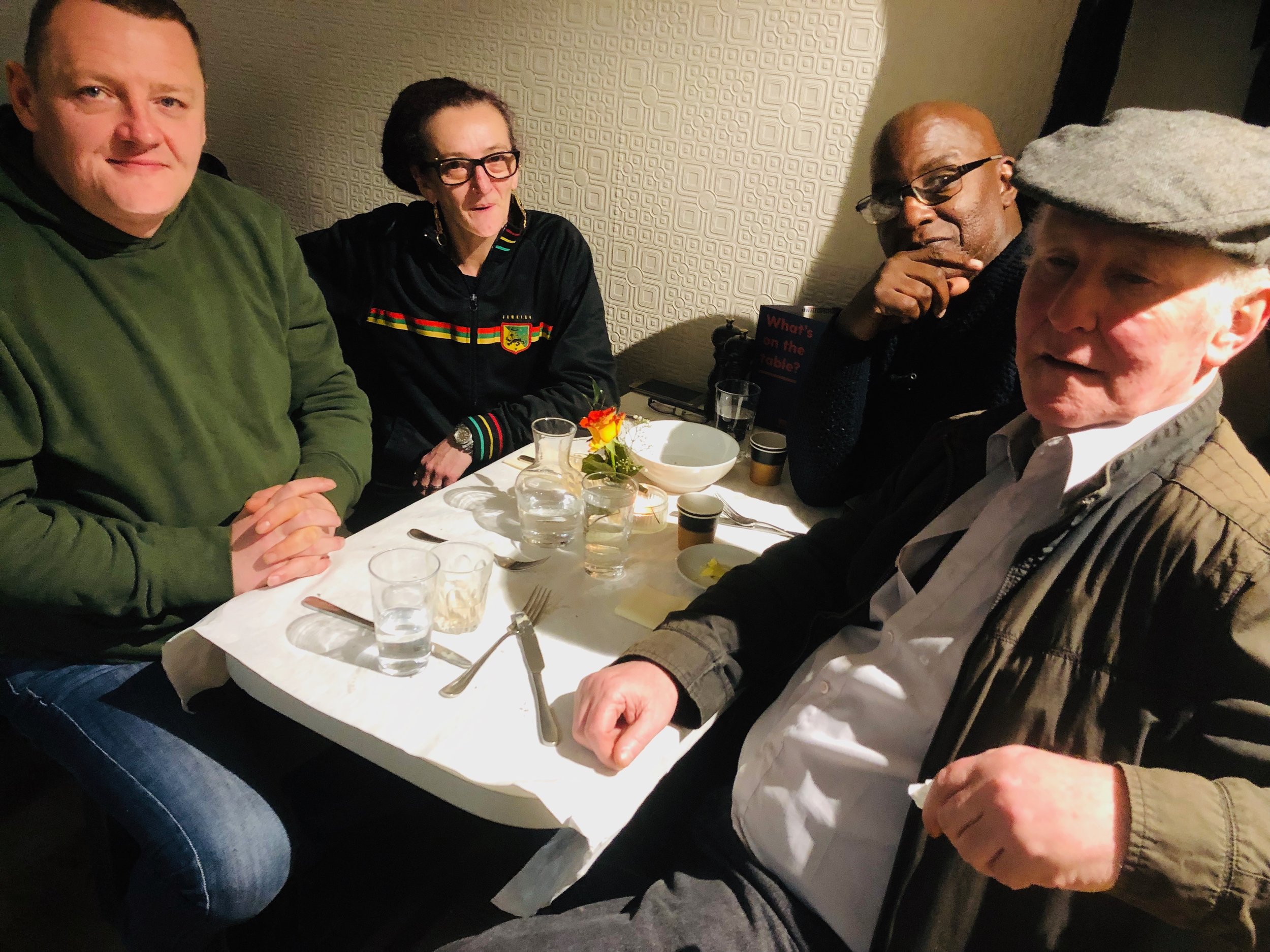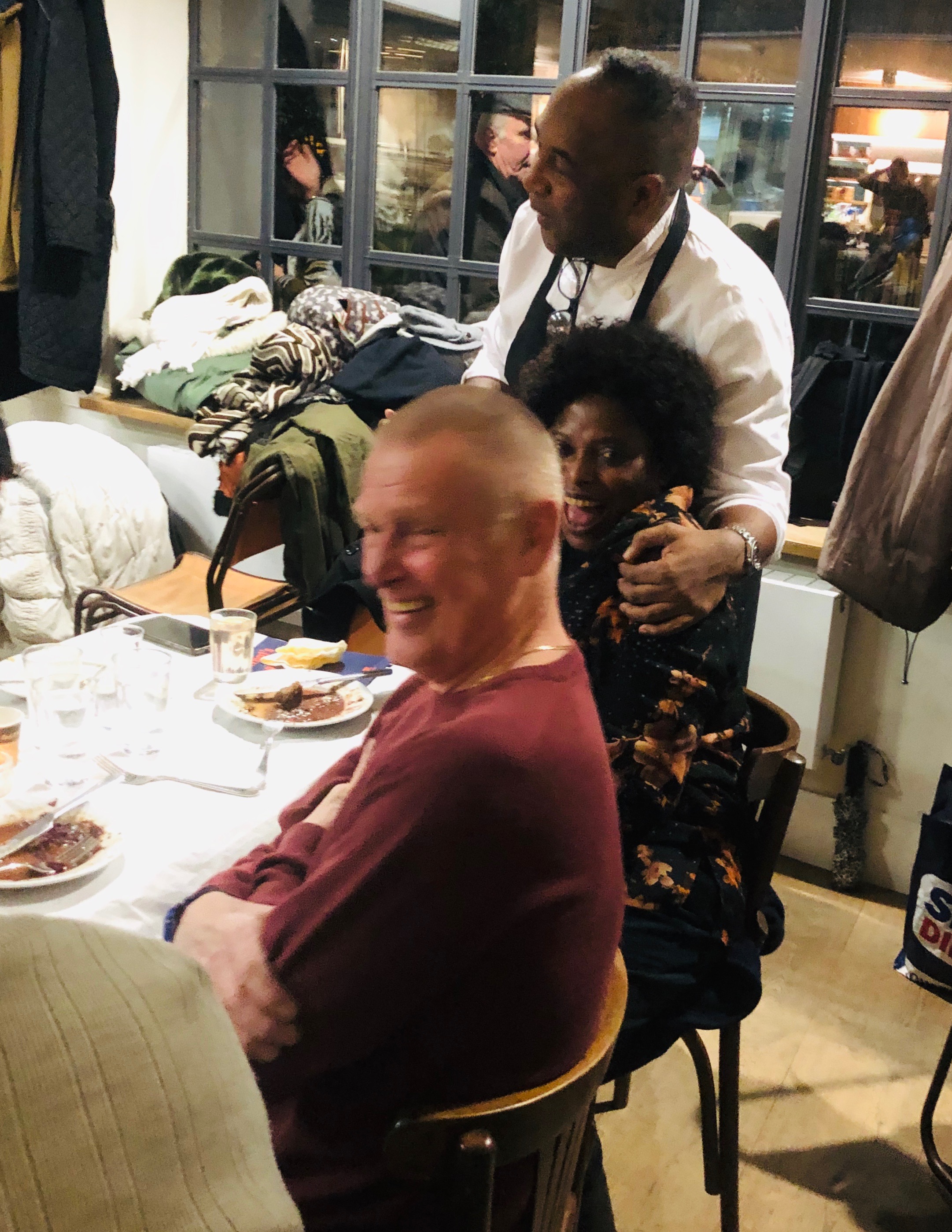 Where was it and what time did it start?
Date: Thursday 31st January 2019
Time: 7.30pm
Address: 55 Dalston Ln, London E8 2NG
Directions: Closest station is Dalston Junction
Menus
Below are the menus served on both evenings.
Thursday 31 Jan
Starters:
French Onion Soup or Barley Risotto with Broccoli, Sugar Snaps and Feta
Mains:
Individual Hunter's Pie with Clapshot or Roast Spiced Aubergine with story fried Pak Choi and Yellow Mung Dhal
Dessert:
Sticky Toffee Pudding with Toffee Sauce and Chantilly Cream
Friday 1 Feb
Starters:
Coconut, Chilli and Dhal Soup or Lime marinated Fish Plate with Avocado
Mains:
Lamb Neck Fillet and Vegetable Stew with Pickled Red Cabbage and Baked Baby Potatoes or Vegetable Tagine of Roast Broccoli and Buttered Sugar Snaps with Cous Cous
Dessert:
Sticky Toffee Pudding with Toffee Sauce and Chantilly Cream
Our Volunteers
Of course, the evening couldn't have been a success without our wonderful volunteering team.
Thursday 31 January
Chefs: Andi and Daniel
Sous Chefs: T, Rikki, PJ, Andrea and Tim
Front of House: Mala, Zaidee, Jess and Louise
AllPress: Alice and Lizzie
Friday 1 February
Chefs: Andi and Daniel
Sous Chefs: Eve, Andrea and Natalie
Front of House: Giles, Claire, Brogan, Robin
AllPress: Felix
Our Partners
A special thanks to our partners, without which the event wouldn't have been possible!
Food partners:
Charity partners
New Look
You may have noticed from the photographs that we tried out a new look and feel for Mike's Table. All our guests seemed to love it!
Many thanks to Perq Studio - Laura and Nikki - for volunteering to help us grow but still keep the same spirit we started with. Watch this space!
How do your supper clubs work?
Our events are unique - not only do we create incredible dishes with food that would have otherwise gone to waste, we also ensure that for every paying guest, one ticket is given to a person who would benefit from a night out - for free.
We work through charities and organisations supporting people who are socially isolated for many reasons.
If you think you know someone who might benefit from a night out for free - apply here.