Held at the The Goldfinger Factory on 14 February 2018
This was a very special event - our first time bringing paying and non-paying guests together. And what a night! I've never felt so proud. Our chef Andi had a great view from the kitchen and summed it up beautifully, "It all felt good - the flow, the goodness around the room. You couldn't see the join." We set out to make Mike's Table a place where anyone and everyone can come and eat together. Tonight, on Valentine's night, we achieved this.
MENU
Valentine's Night Mocktails: Kiss Me Kermit (mint, lime & cucumber) or Miss Passion Piggy (strawberry & passionfruit)
Assorted Artisan Breads
__________________________________
Roast Vine Tomato Soup with crumbled Feta (v) or BBQ Pulled Pork on Sourdough toast topped with a fried egg
__________________________________
Lemon & Garlic Chicken Breast with Desiree Potato Boulangere and braised Red Cabbage or Portobello & Chestnut Mushroom Risotto with Wild Rocket (v)
__________________________________
Dark Chocolate Mousse (vegan) with Biscuit Crumb & Red Fruit Puree served with assorted Sweet Treats and Fresh Cherries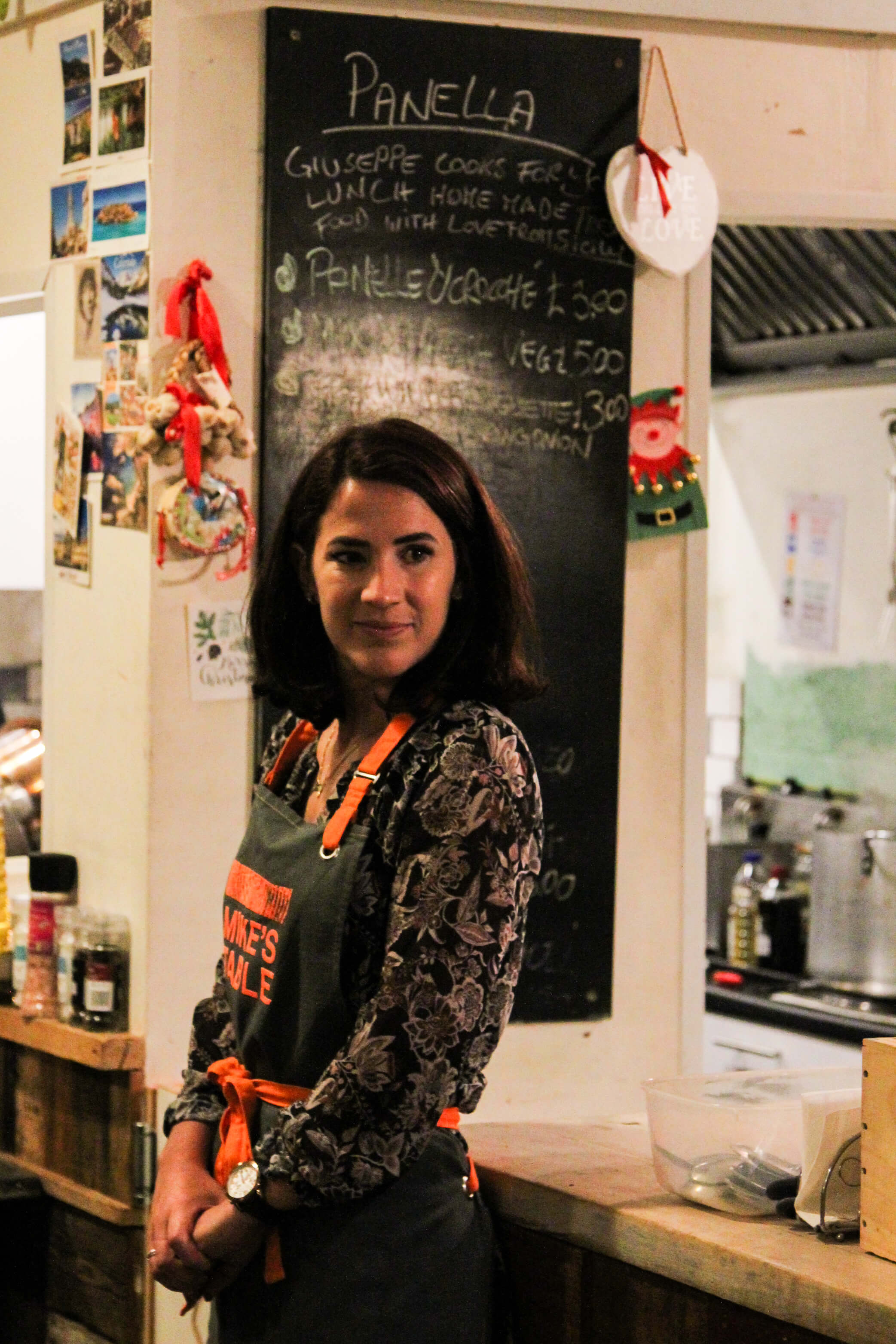 KIND WORDS
We had a wonderful time at the Mike's Table Valentine's Day dinner! The food was incredible, the ambience was warm, and we met other great people at our table. A really special way to spend Valentine's Day. We'd absolutely come back again.
Thank you to you and your team for such a great event, the acessibilty of it in terms of it being free is brilliant. Apart from the food being so delicious, (thank you for helping get the vegetarian option) everybody was so welcoming and friendly. It was really enjoyable to meet your friends S and S and also met another lady called K. Being at the event really lifted me as I suffer with severe depression, anxiety, PTSD social phobia and mild agraphobia.
"The dinner table is a powerful thing." Thank you Louise and the amazing team of volunteers @mikesTableOrg for a wonderful evening. Meeting people and Sharing The Love #nonprofit #lesswaste #caregivers #refugees helping others to have an evening out who otherwise may not be able to.
Well done for putting another superb night together!
You're all so lovely and Mandy was great looking after me too. I enjoyed it so much and I will definitely come back.
Thank you for a wonderful evening. It was inspirational and very enjoyable.
Just a quick thank you to you and all your fantastic team for putting on such a wonderful event on the 14th. The food was amazing the people were truly lovely. God bless you all richly. May you continue to find happiness in all your giving.
I made sure I stood back a couple of times and took a good look around during the event and what I saw was a lot of people really enjoying themselves. Just from looking from a far you could feel the good vibes in the room!
Team
Chefs: Andi, Claire & Daniel
Sous Chefs and Hosts: Jess, Ellie, Mala, Mandy, Mario, Mike, Louise, Eve, Elektra & T
Photographer: Tara
Mocktails: Jane, using the delicious drinks kindly donated and delivered by The Whisky Exchange