Held at the London Cooking Project 21/22March 2018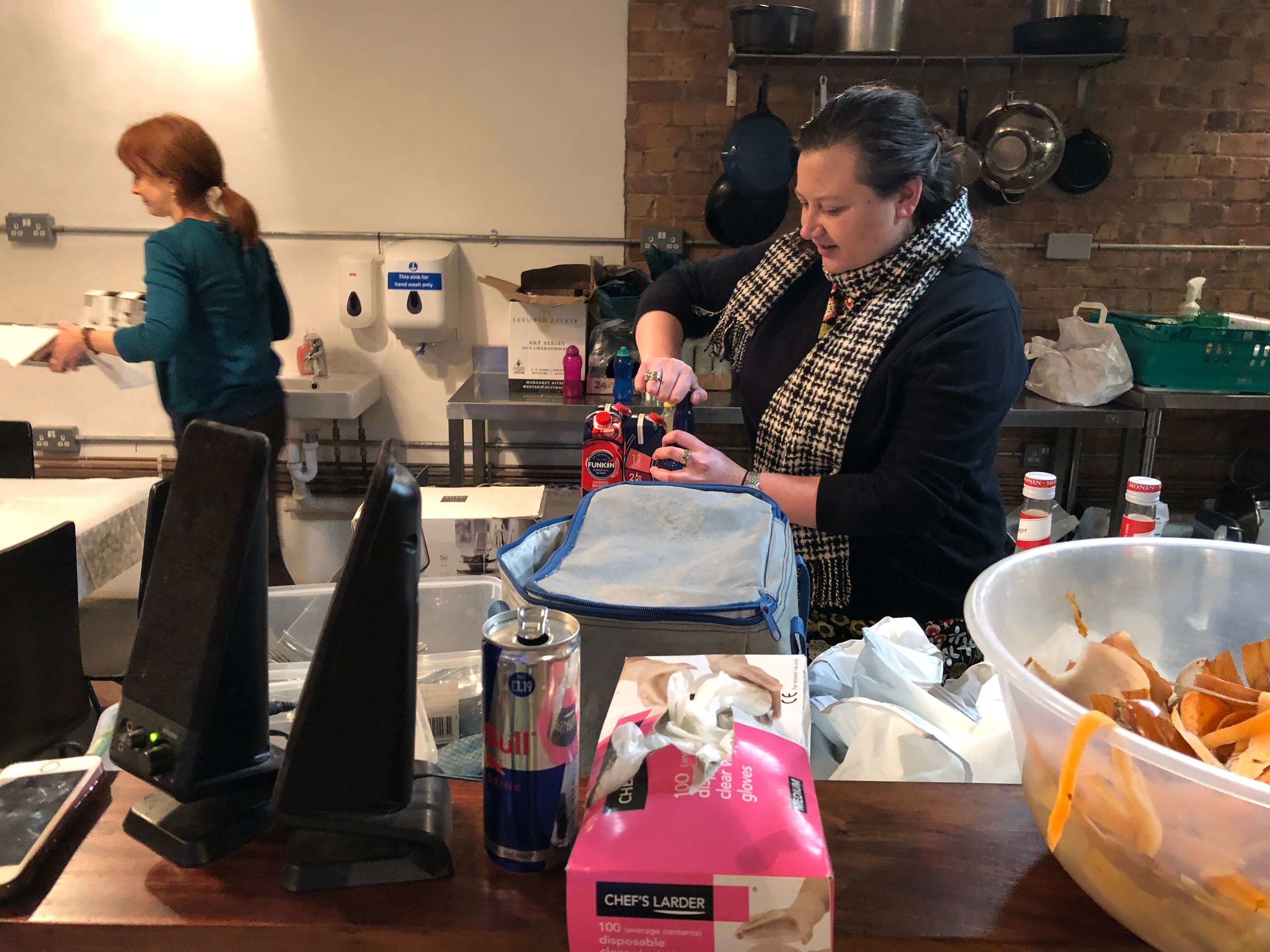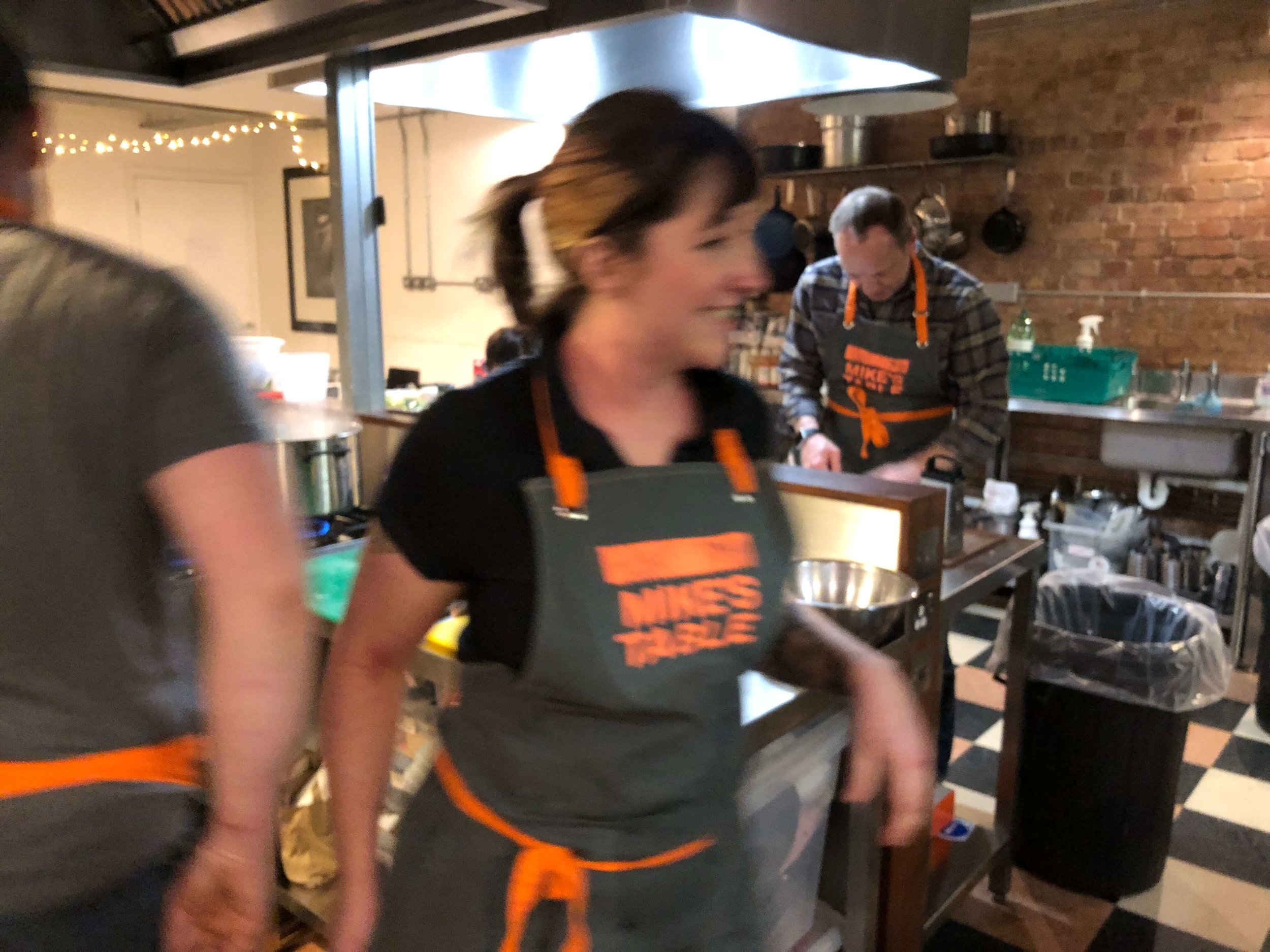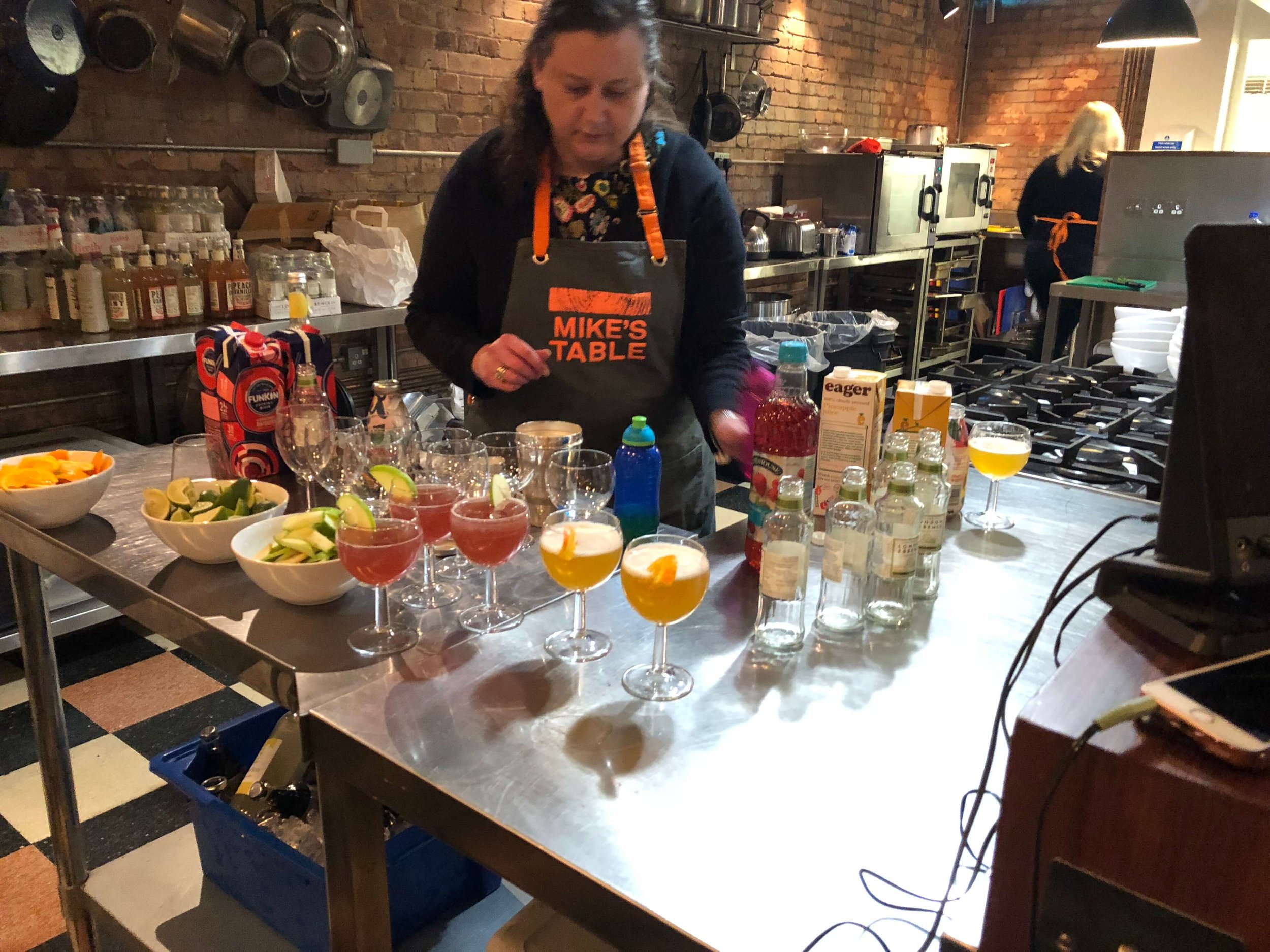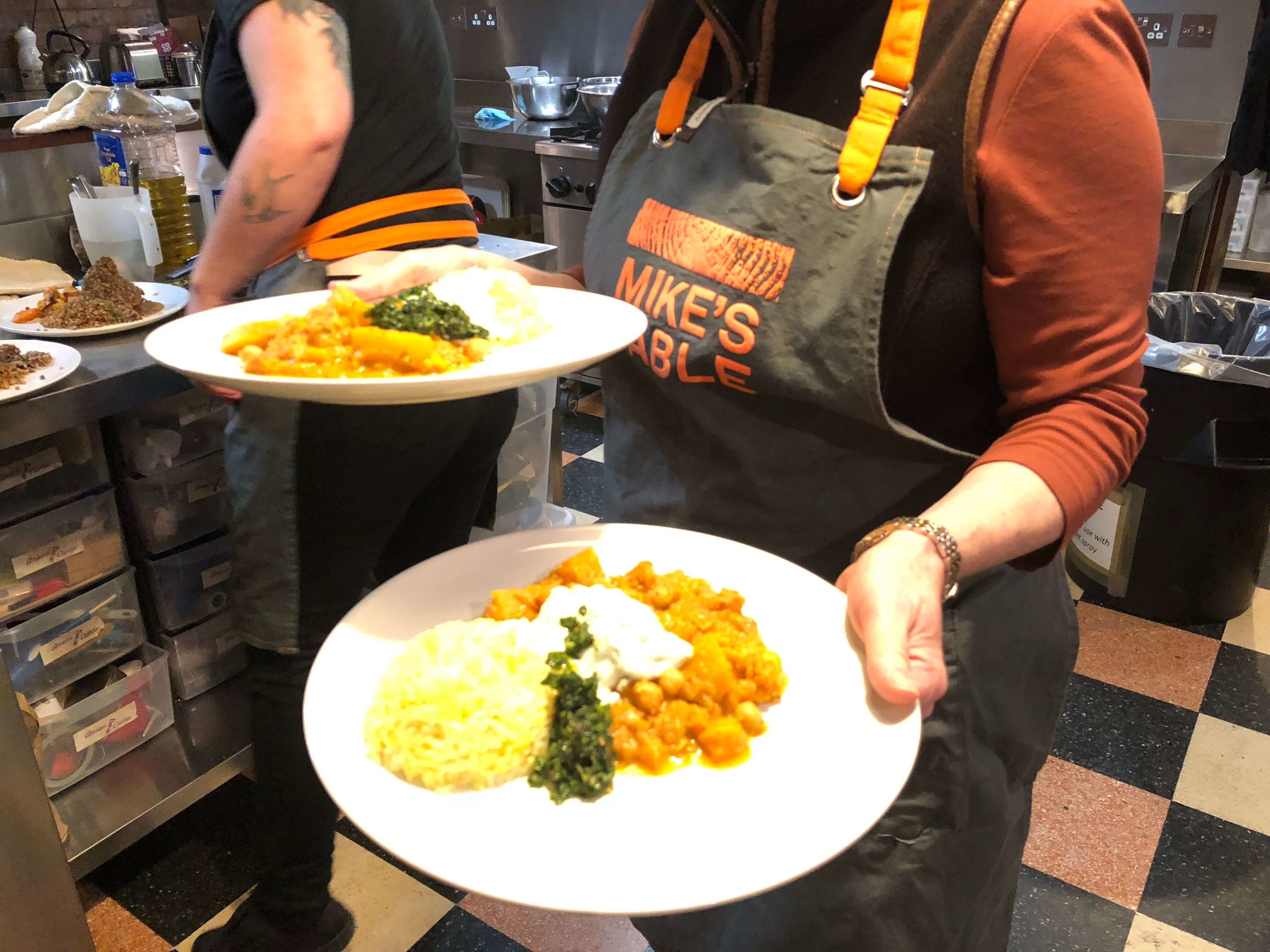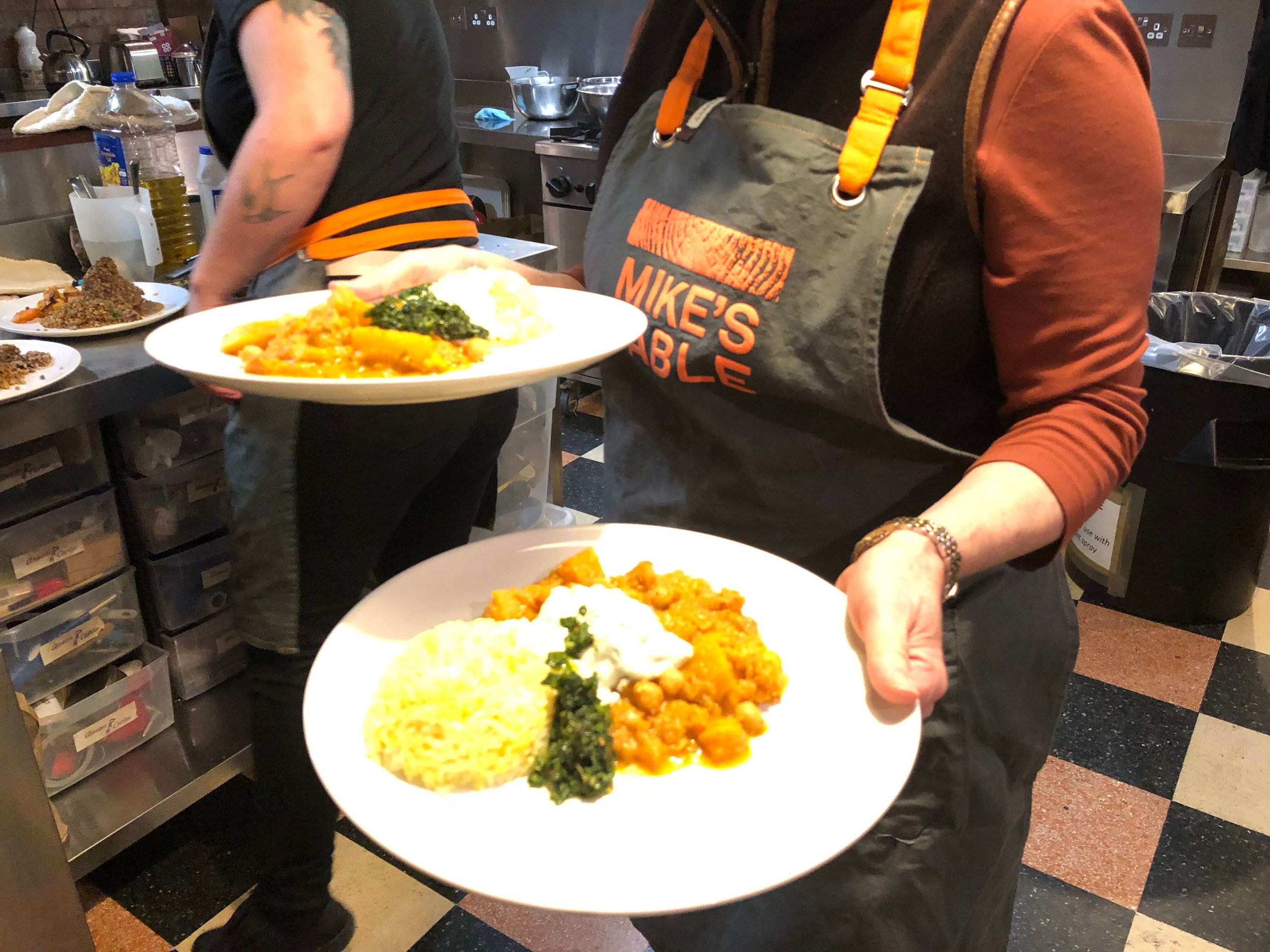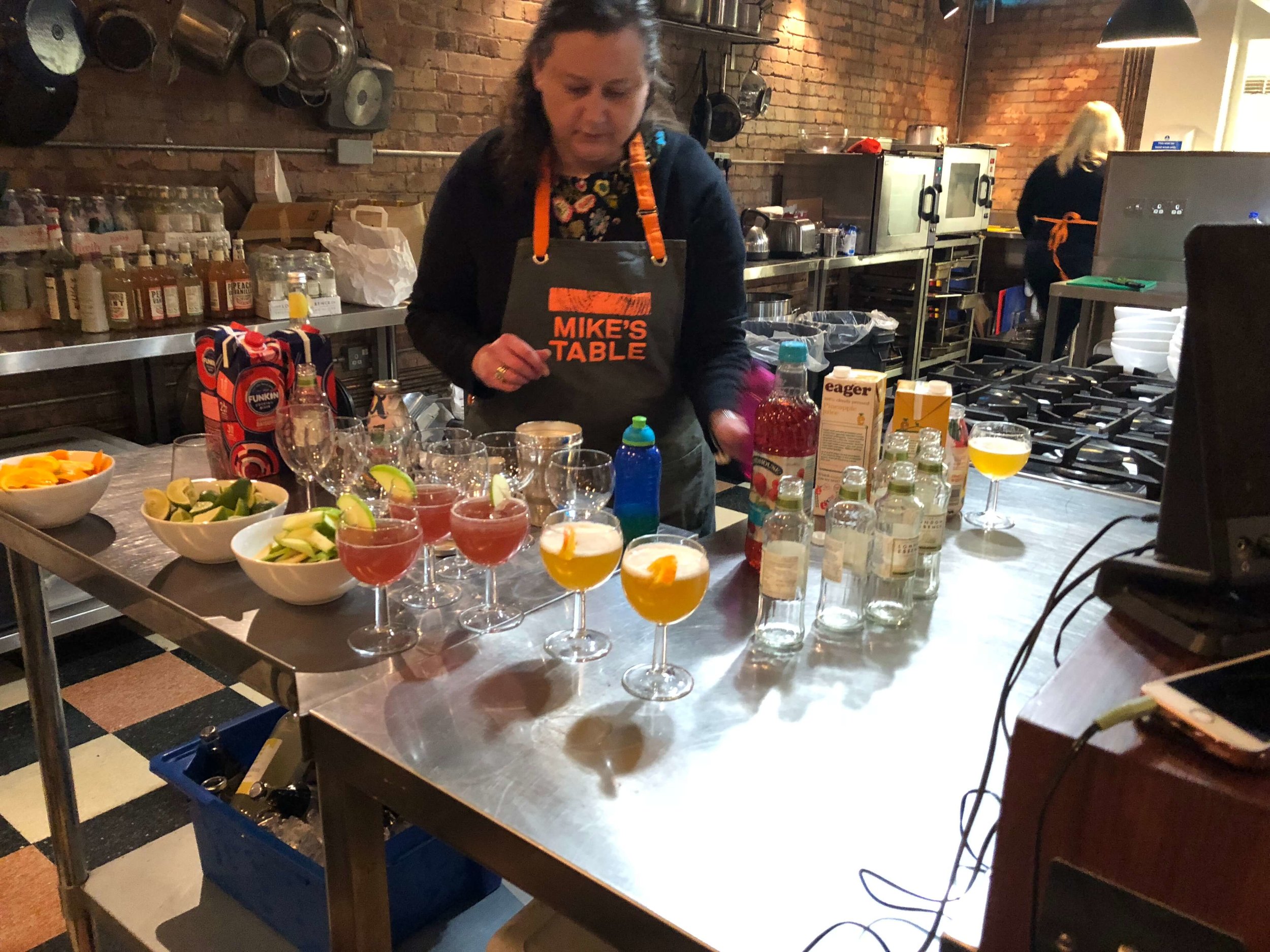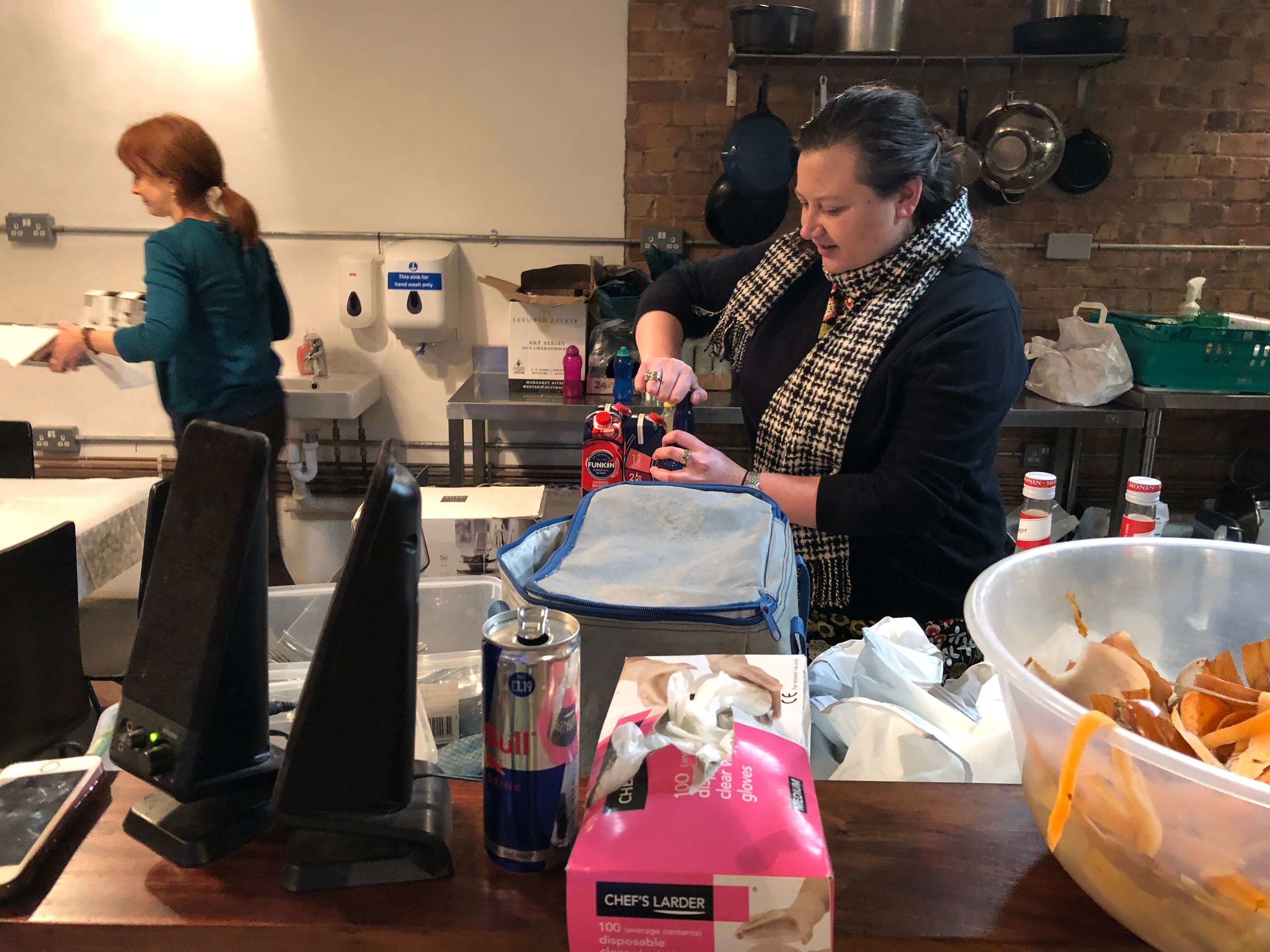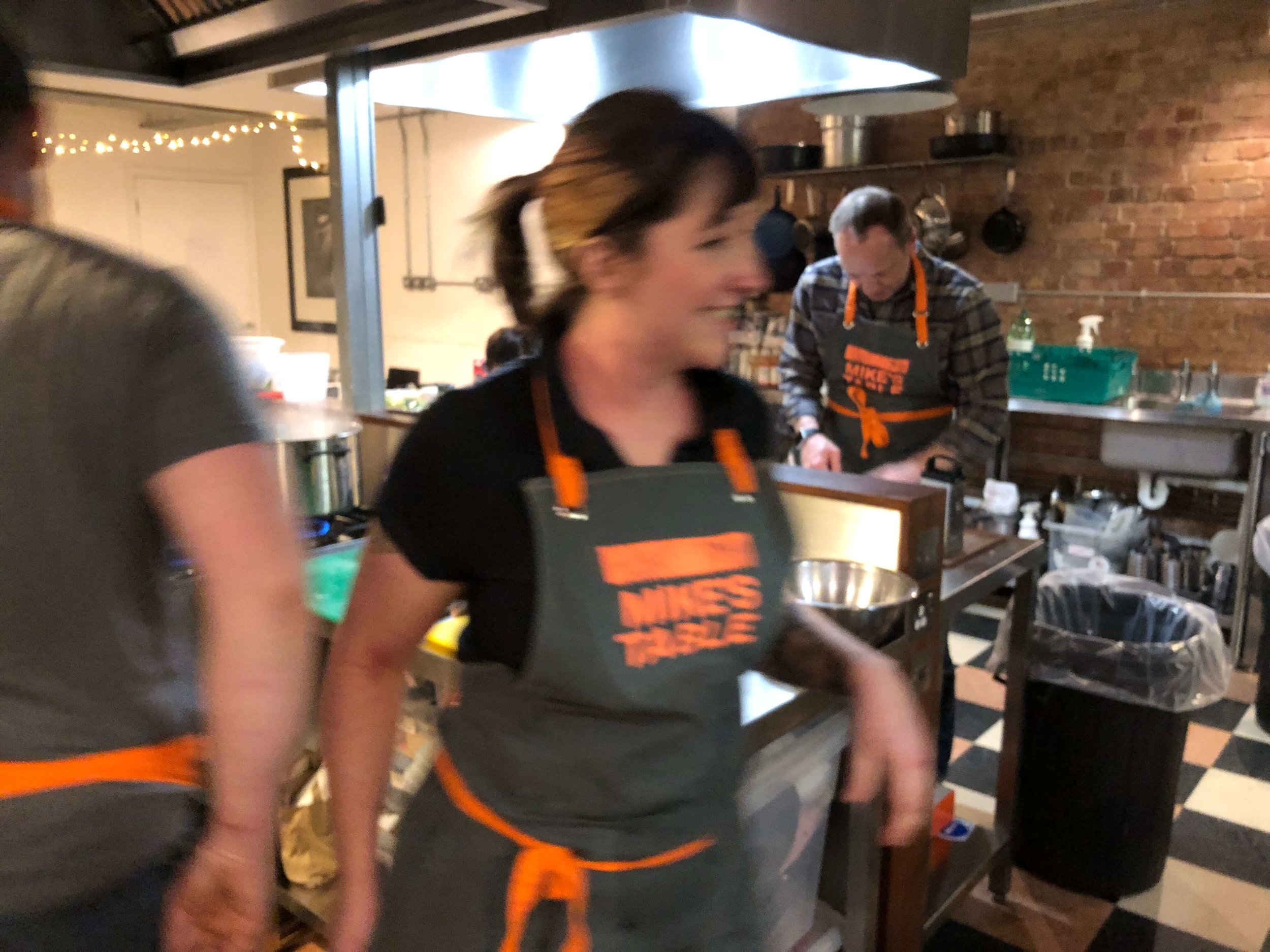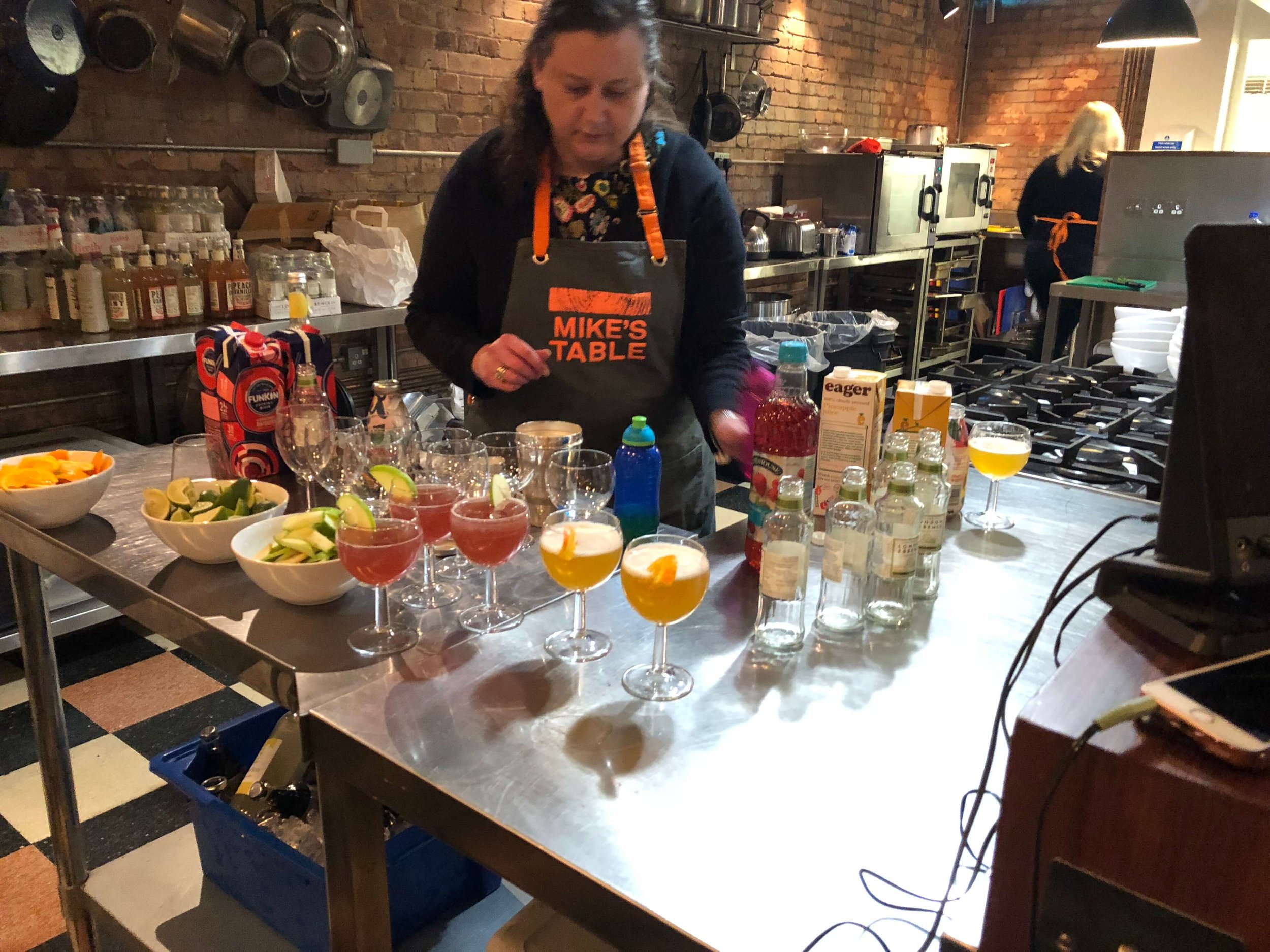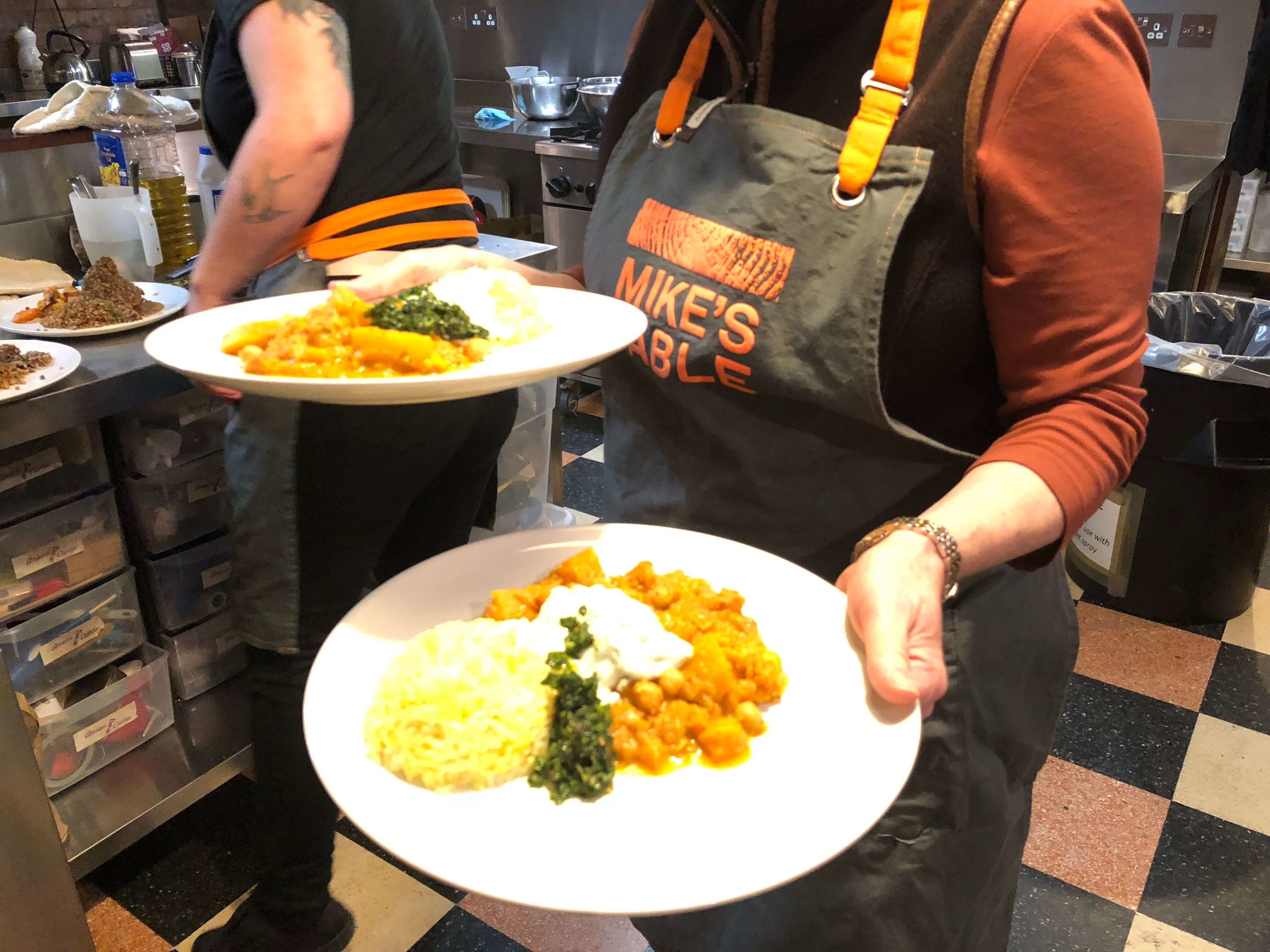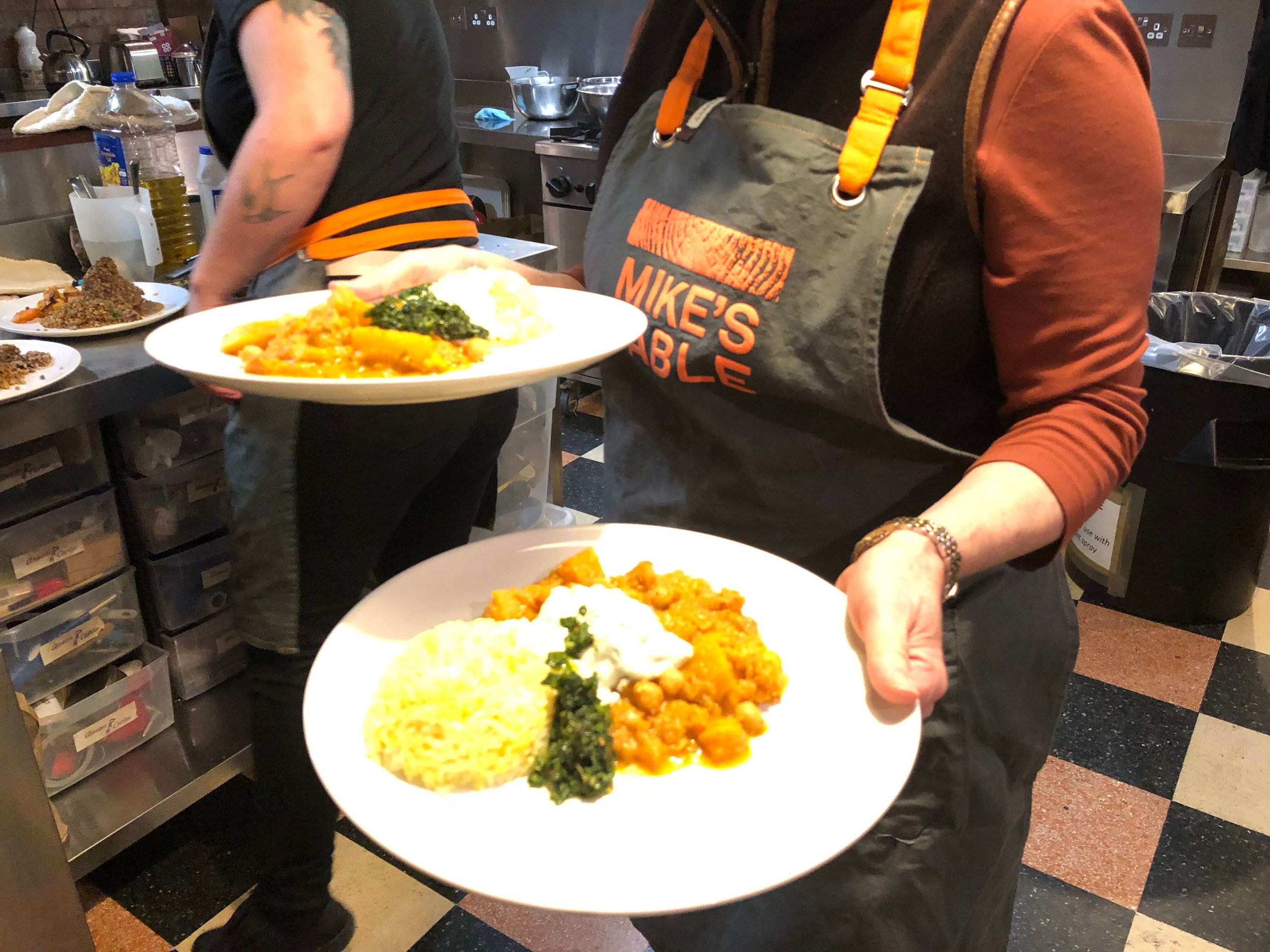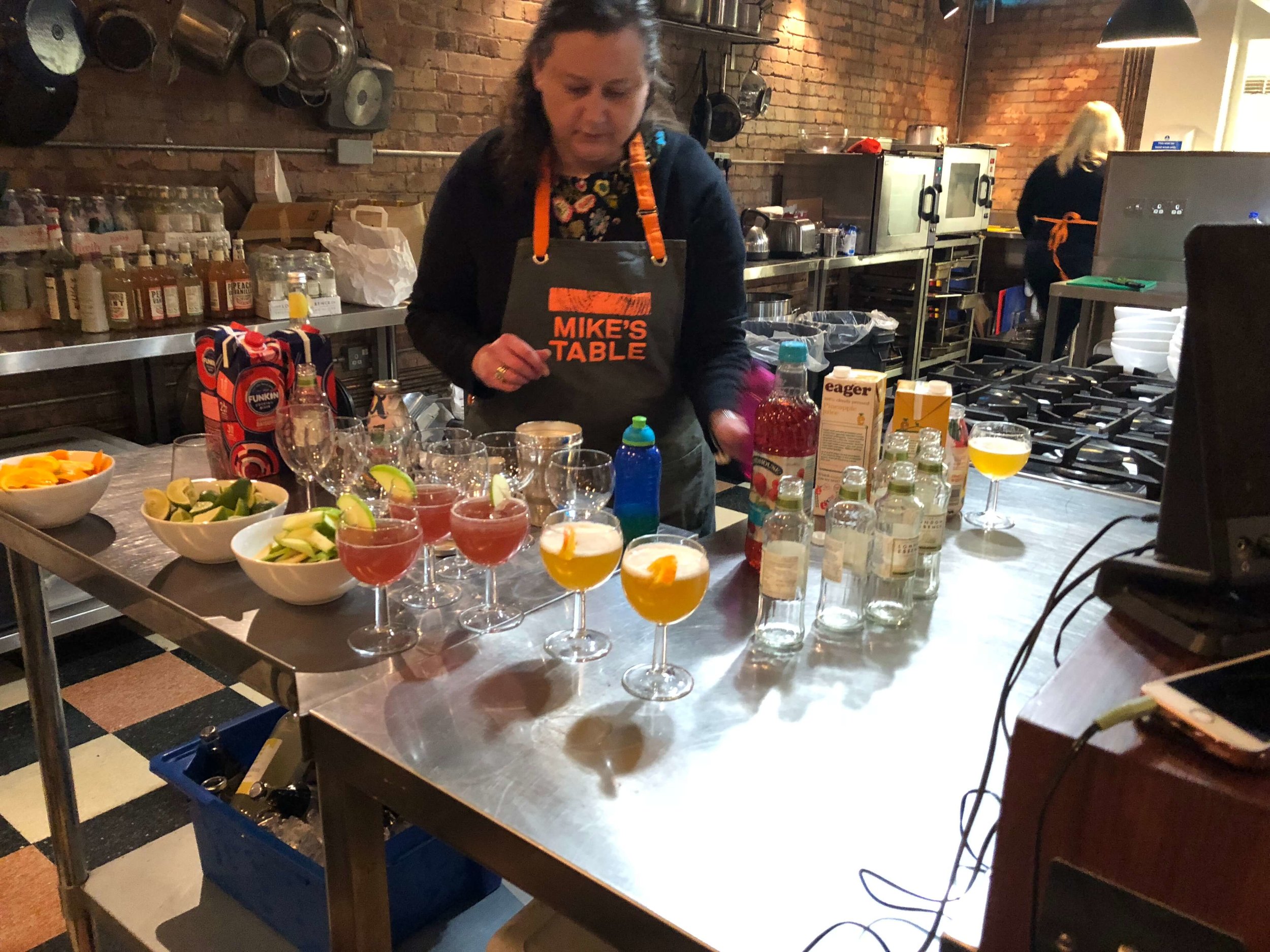 The Chef's Table

BYO or London Essence Tonic Water & Ginger Ale or Firefly Pomegranate
Assortment of artisan breads
_______________

Chargrilled Courgette and roast Aubergine salad with Hazelnuts & Tahini
or Risotto with Butternut Squash & Prosciutto ________________
Savoy Cabbage Leaves filled with Haggis, Bacon & Sausage on crushed Neeps with a Rosemary Jus
or Red Pepper, Sweet Potato, & Date Tagine with Lemon Cous Cous
_________________
Orange, Honey & Polenta Cake with Yoghurt
Ready, Steady, Cook

Mocktails: Pomegranate & Ginger or Pineapple & Passionfruit
Assortment of artisan breads
_______________

Broccoli & Stilton Soup with Croutons & Parmesan crisp
or Warm Saucisson Salad with Courgette Ribbons, Lemon & Rocket
_______________
Sweet Potato, Butternut Squash & Chickpea Curry with Raita & Rice
or Haggis with crushed Neeps and herby Faro
_______________

Orange, Honey & Polenta Cake with Yoghurt
KIND WORDS
Amazing dinner and host. People were lovely too. I went by myself and managed to get to know everybody on my table.
#delicious #whoknewhaggisissogood
Fantastic night, our host and chefs were amazing, great location and excellent company! All for a good cause too...;)
Team
Chefs: Claire, Steve & Daniel.
Sous Chefs & Hosts:
RSC - Jane (on Mocktails), Emma, John, Louise, Kate, Zaidee, Martin and Joy
C's Table - Eve, T, Angela, Louise
Videos by Em T
 
Partners
Carers Network
Sound Minds
Host Nation
FareShare
GAIL's Artisan Bakery
MIND
Notre Dame Refugee Centre
The Hampstead Butcher
Prisoners Aboard
Special to The Whisky Exchange for so generously sponsoring our Mocktails.