Held at the Spitalfields City Farm 31 May/1 June 2018
'Here Comes Summer' was an event held at the Spitalfields City Farm, hosted by Mike's table. Over the course of two evenings the team prepared and delivered two delicious three-course meals made from surplus food. The backdrop for the event, the wonderful Spitalfields City Farm, provided an oasis of calm in the middle of London. The combination of eating 'al fresco', watching the sun go down over the City and eating fantastic, professionally cooked, food was a highlight for many of the guests.
Both evenings started with a welcome drink reception. On the second evening, guests were invited to try a drink from a range of mocktails - the 'Spitalfield Sunrise', a refreshing strawberry based mocktail, was the biggest hit. After all the guests had arrived, they were all led to the tables, laden with artisan bread.
As is common at a Mike's table event, the evenings weren't just about the food, they were also about the conversation! There was a pleasant hum of discussion and laughter throughout both evenings. Many of the comments about the events have stated how lovely it was to meet other people in a friendly, informal and relaxed environment.
As the sun set, candles were lit on the tables and the nights came to a close. The guests departed with full stomachs and smiles on their faces.
Thank you to everyone who joined us for this fantastic occasion, we hope you can come again soon!
MENUS
Thursday 31 May

Welcome glass of Col Tamarie Frizante (organic)
Assortment of artisan breads
______________
Roast Butternut Squash Soup with Lime, Chilli & Coconut
or Smoked Salmon & Caviar with New Potato, Pickles & Cucumber Salad
______________
Beef & Mushroom Stroganoff with Herb Risotto
or Warm Chickpea & Mixed Bean Salad with Feta, Mint & Crispy Sage
_______________
Summer Fruit Trifle
Friday 1 June

Welcome Mocktails: Shoreditch Sunrise, Brick Lane Bellini or Spitalfields Spice Garden
Assortment of artisan breads
____________
Roast Butternut Squash Soup with Lentils & Bacon
or Roast Aubergine & Asparagus Salad with Rocket Mayo
_____________
Spaghetti with fresh Tomato, Lemon & Chilli Oil
or Poached Cod with Wild Garlic Pesto on Chorizo & Prawn Risotto
_______________
Summer Fruit Trifle or Cheese with Grapes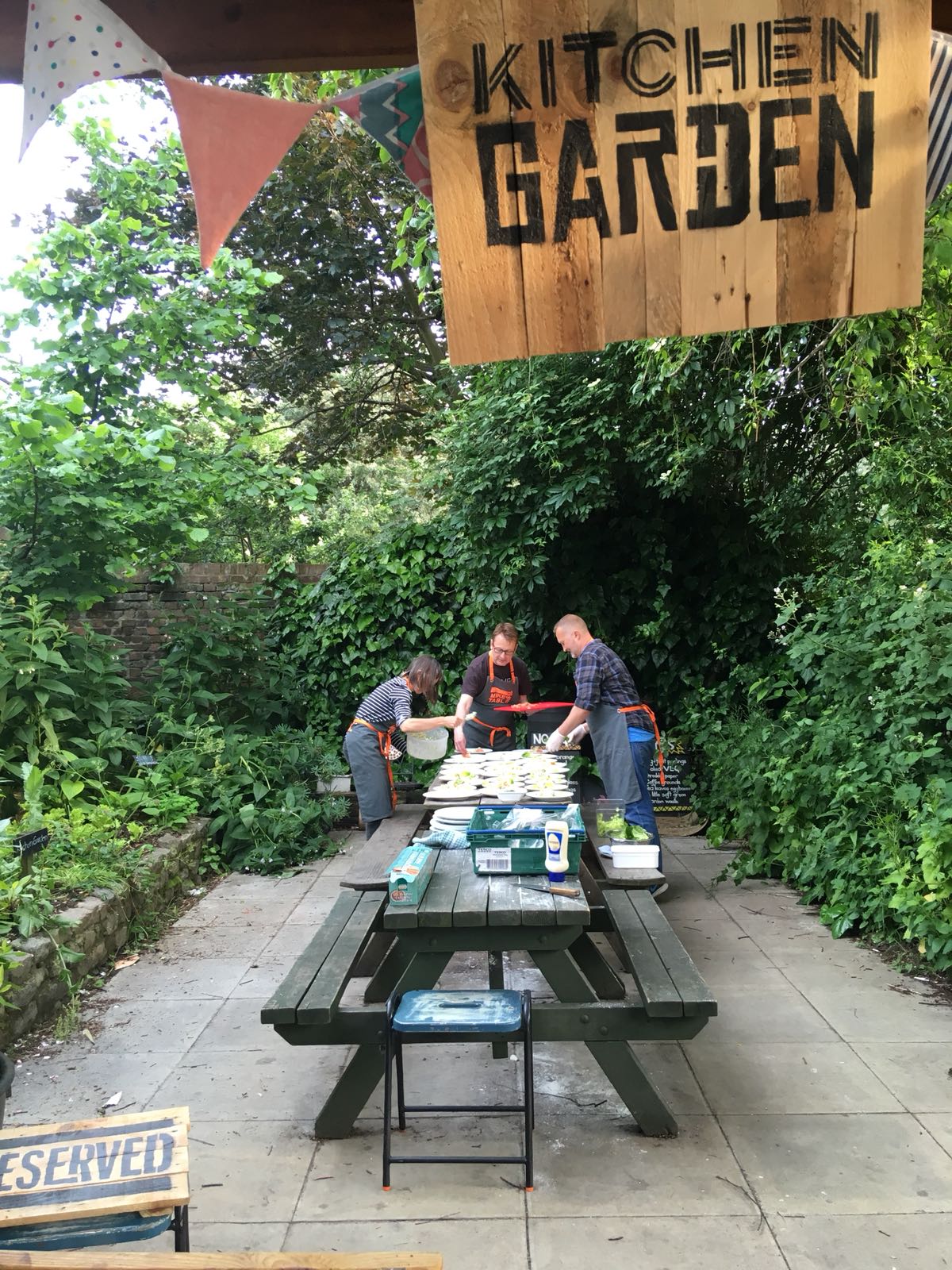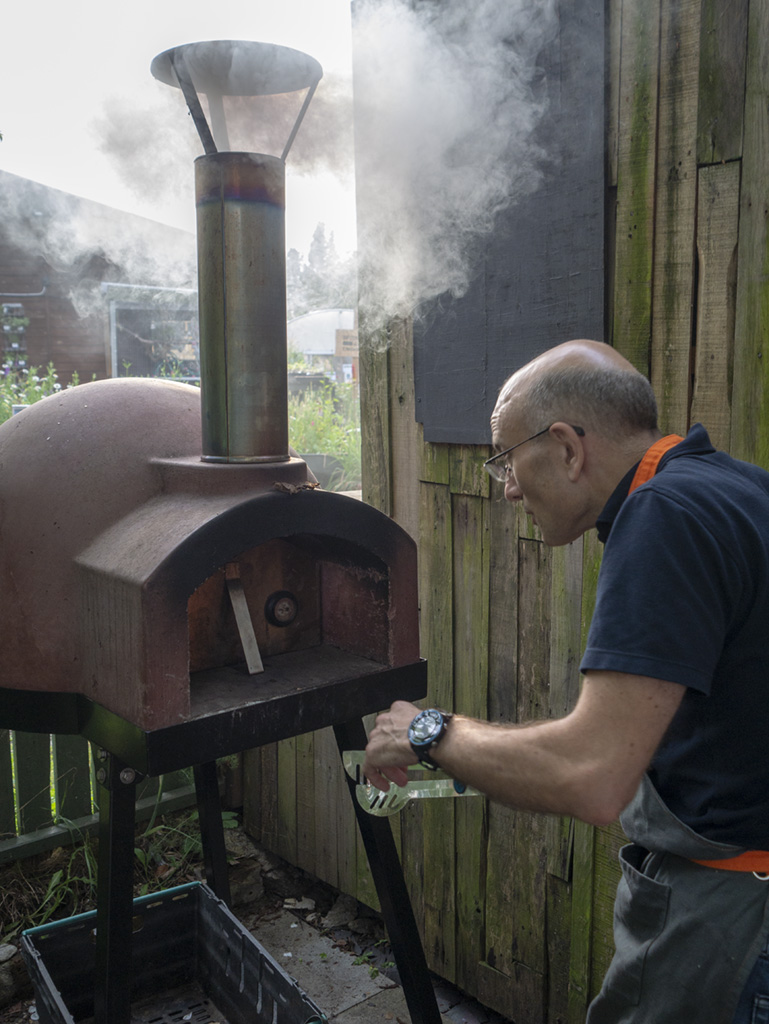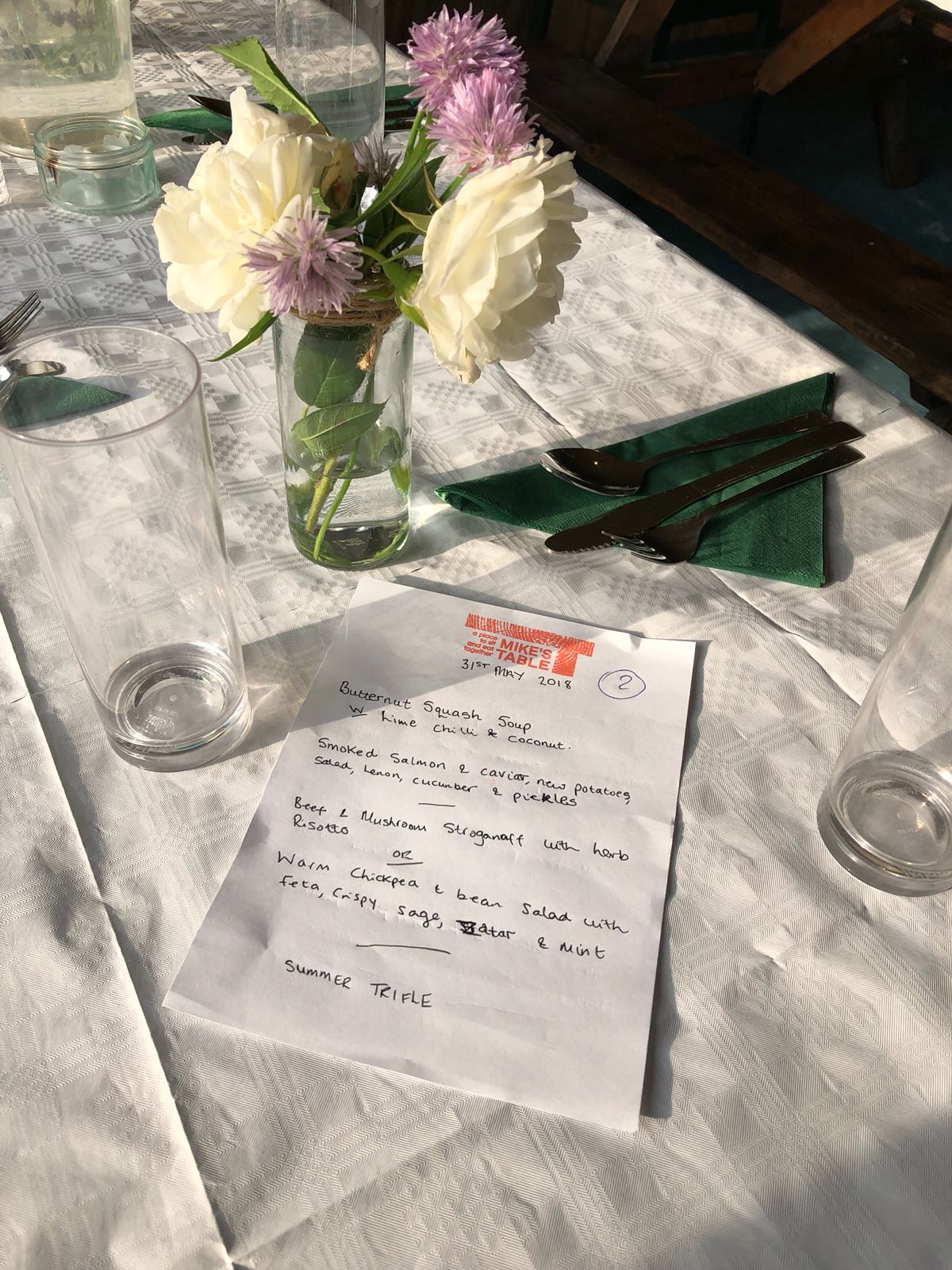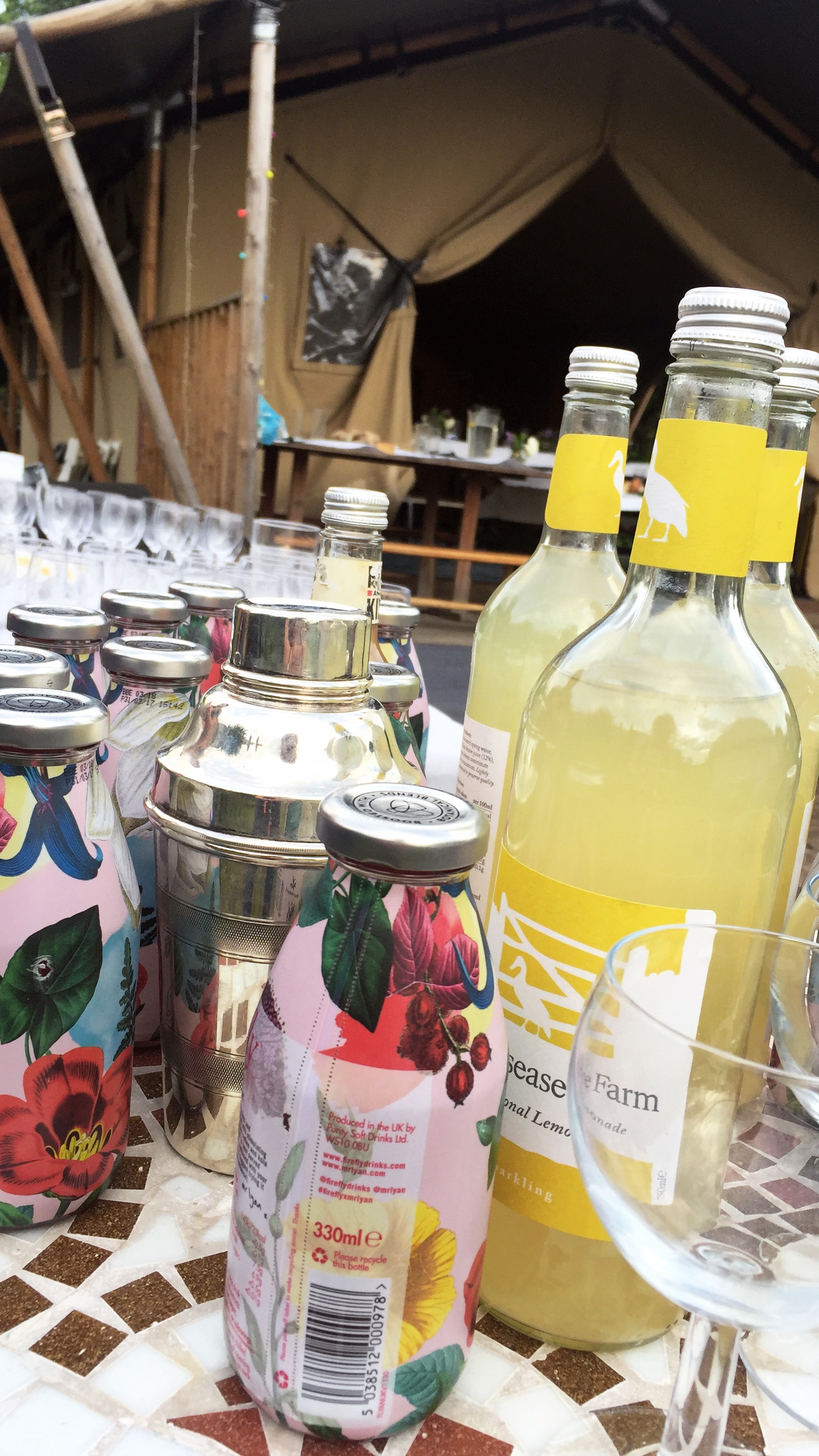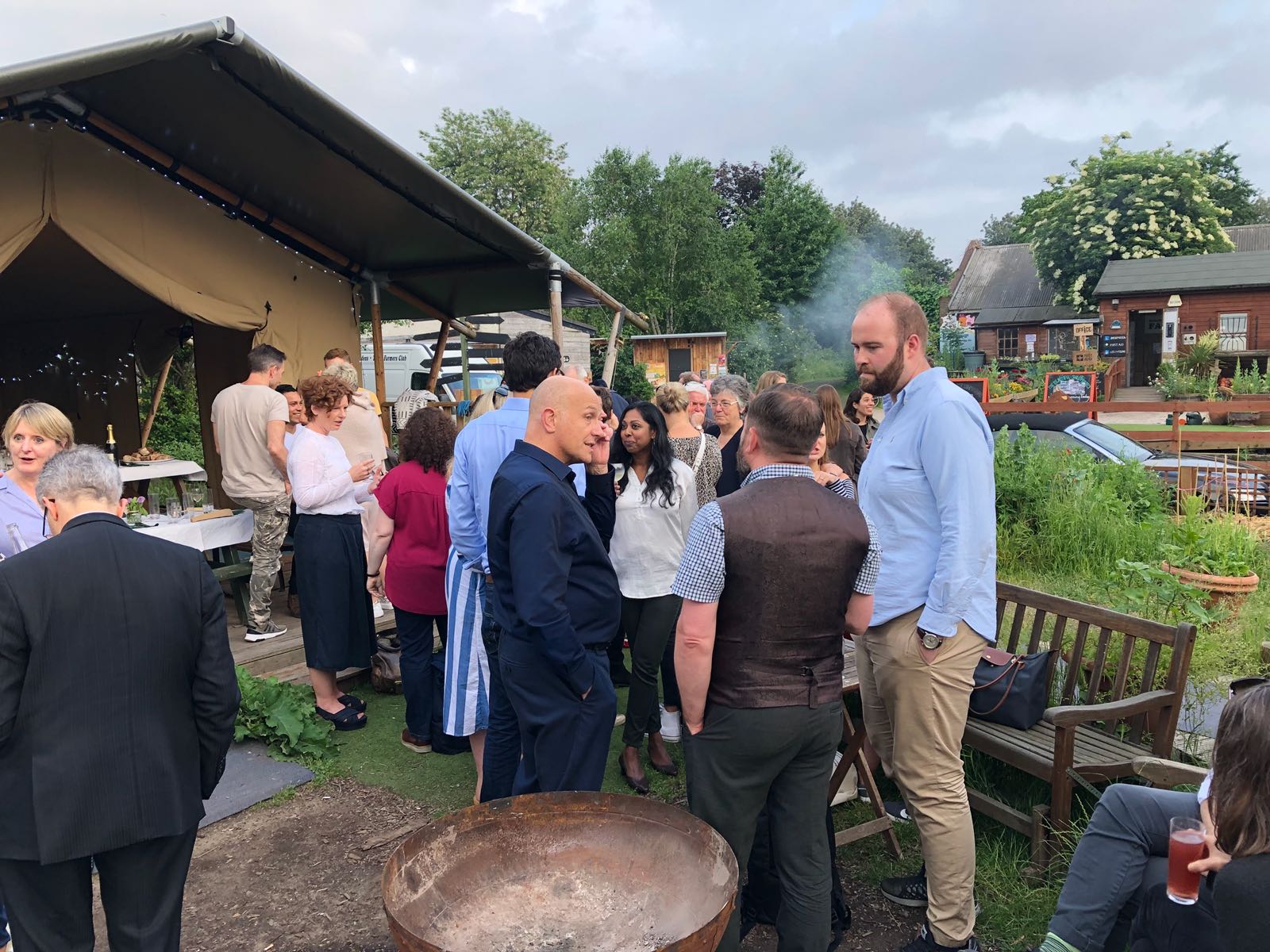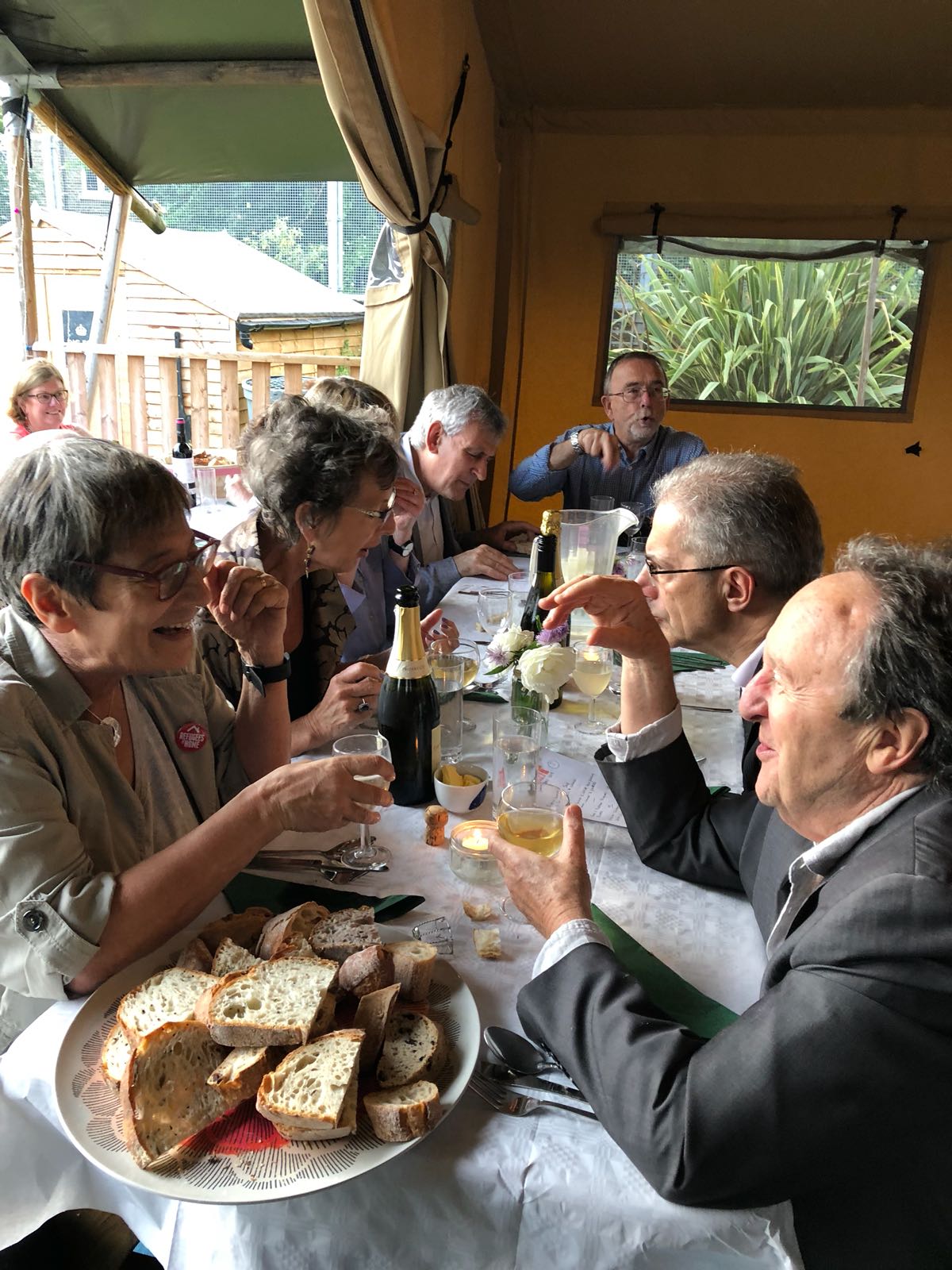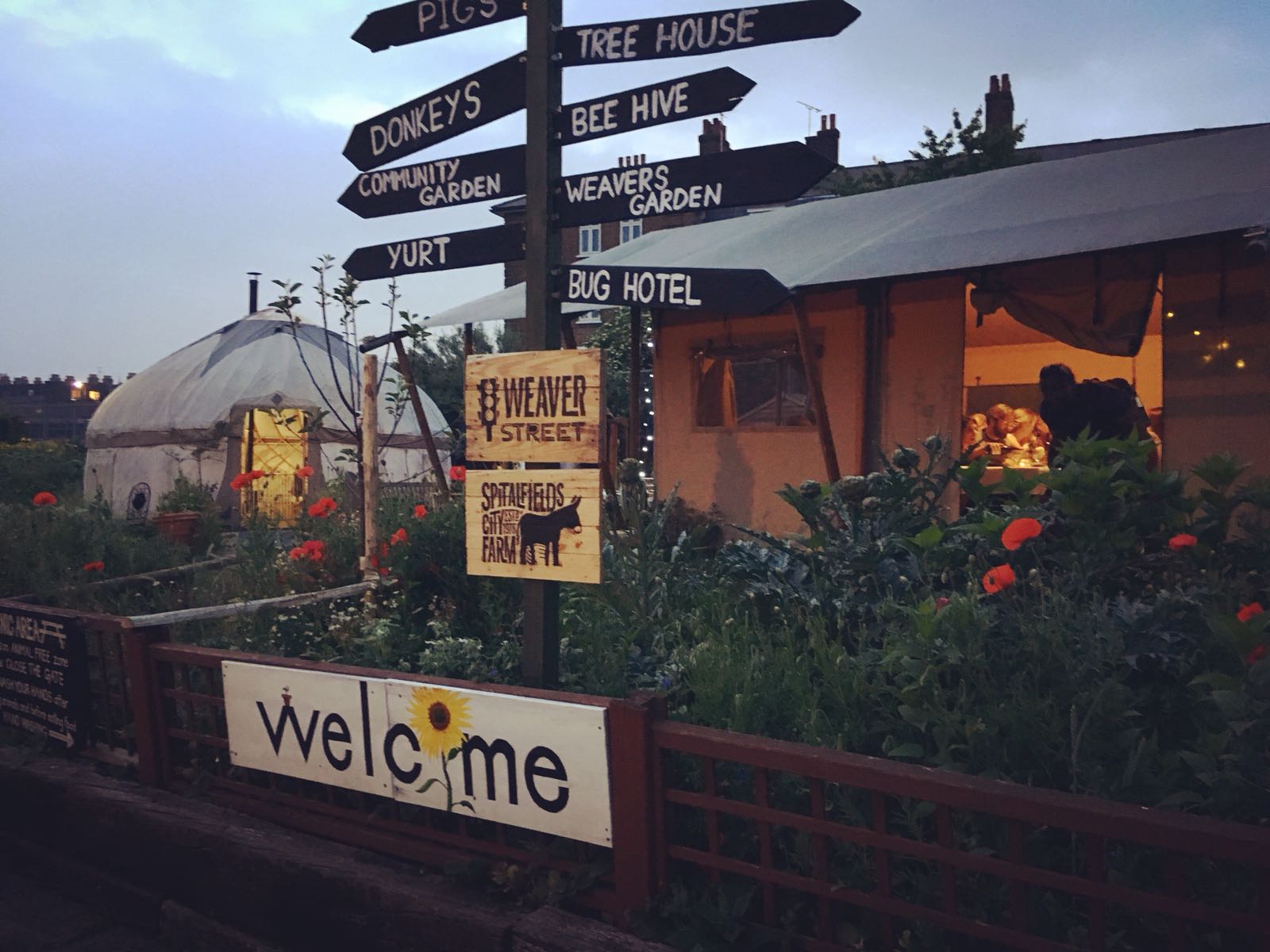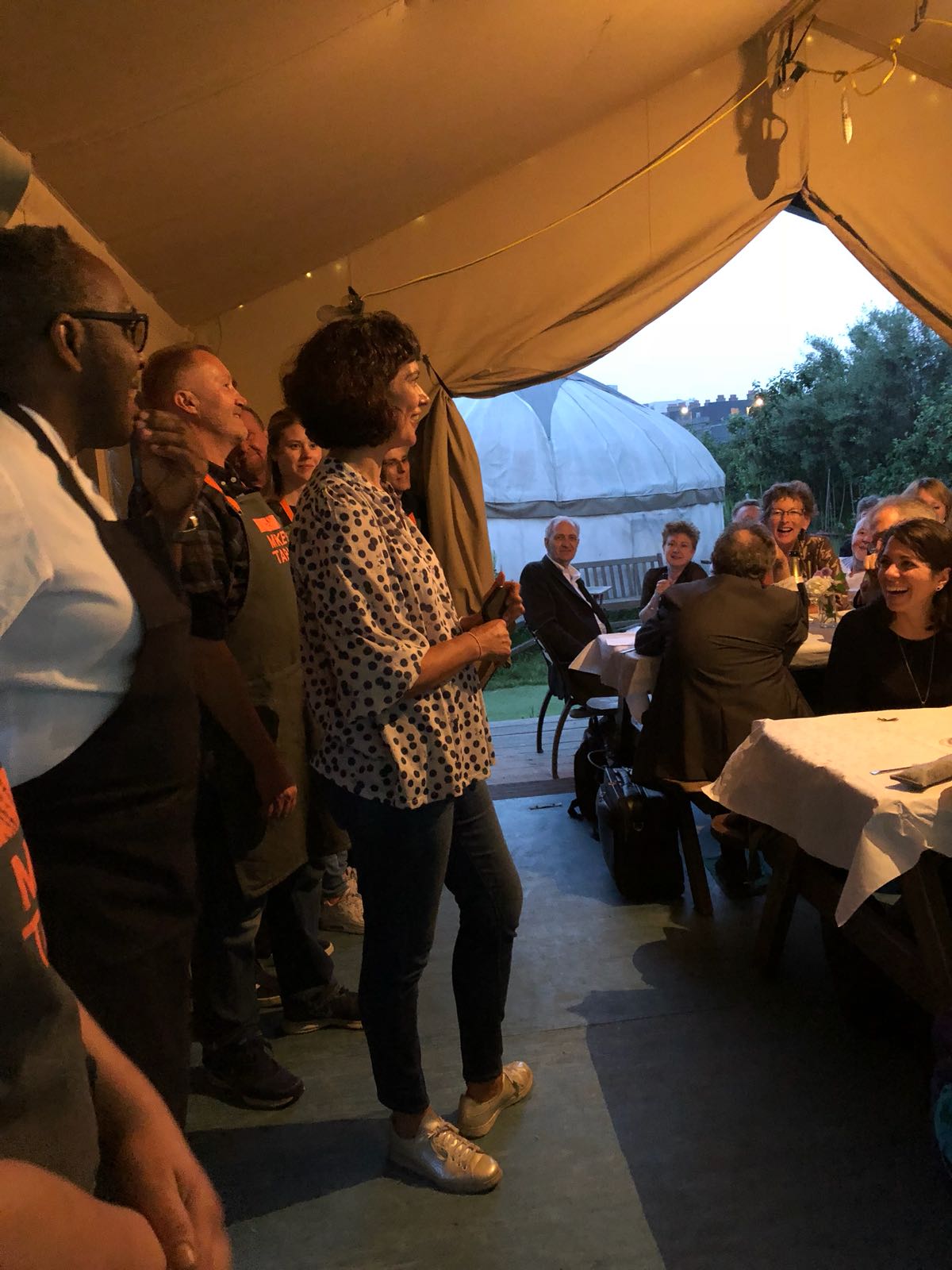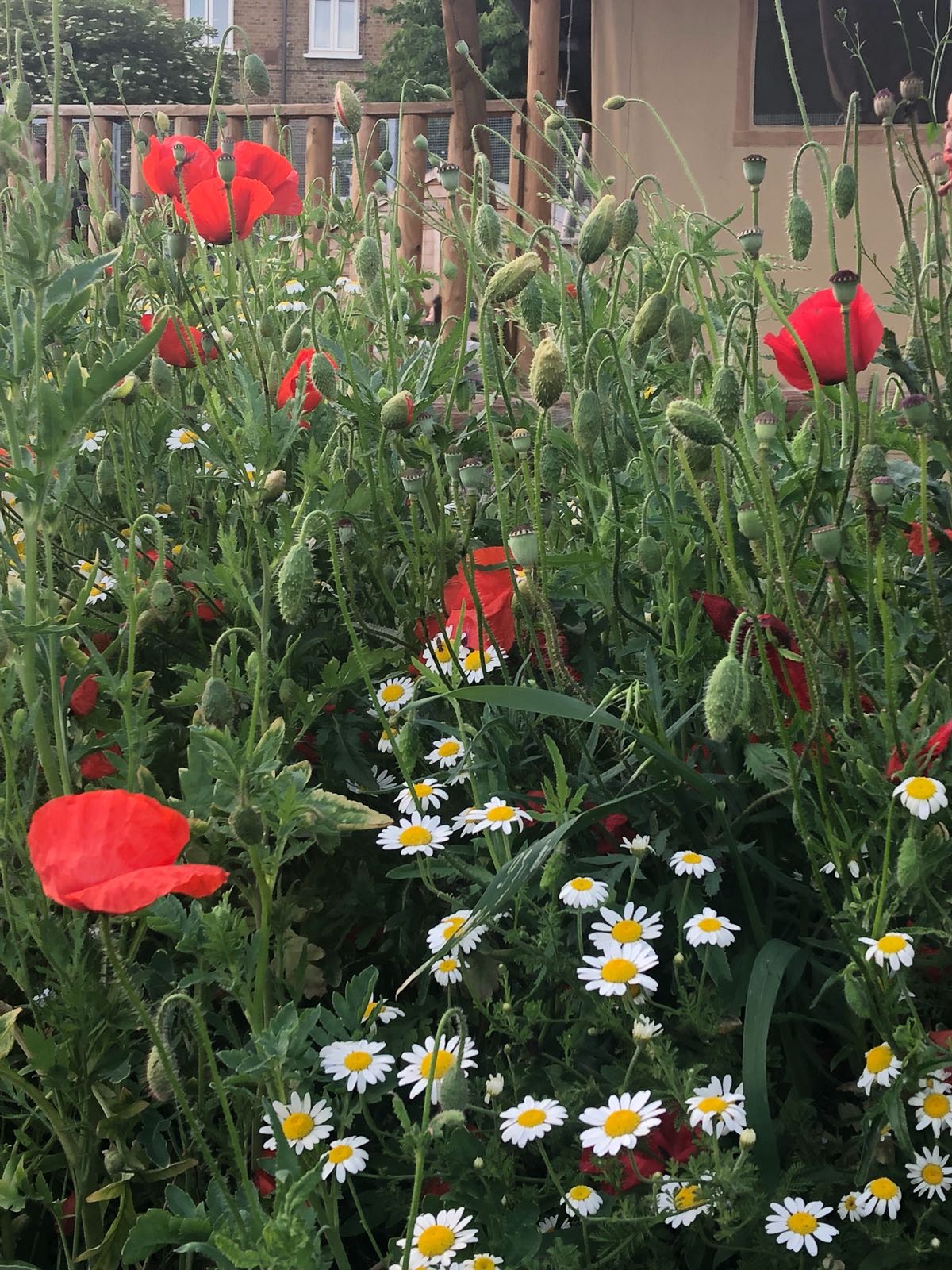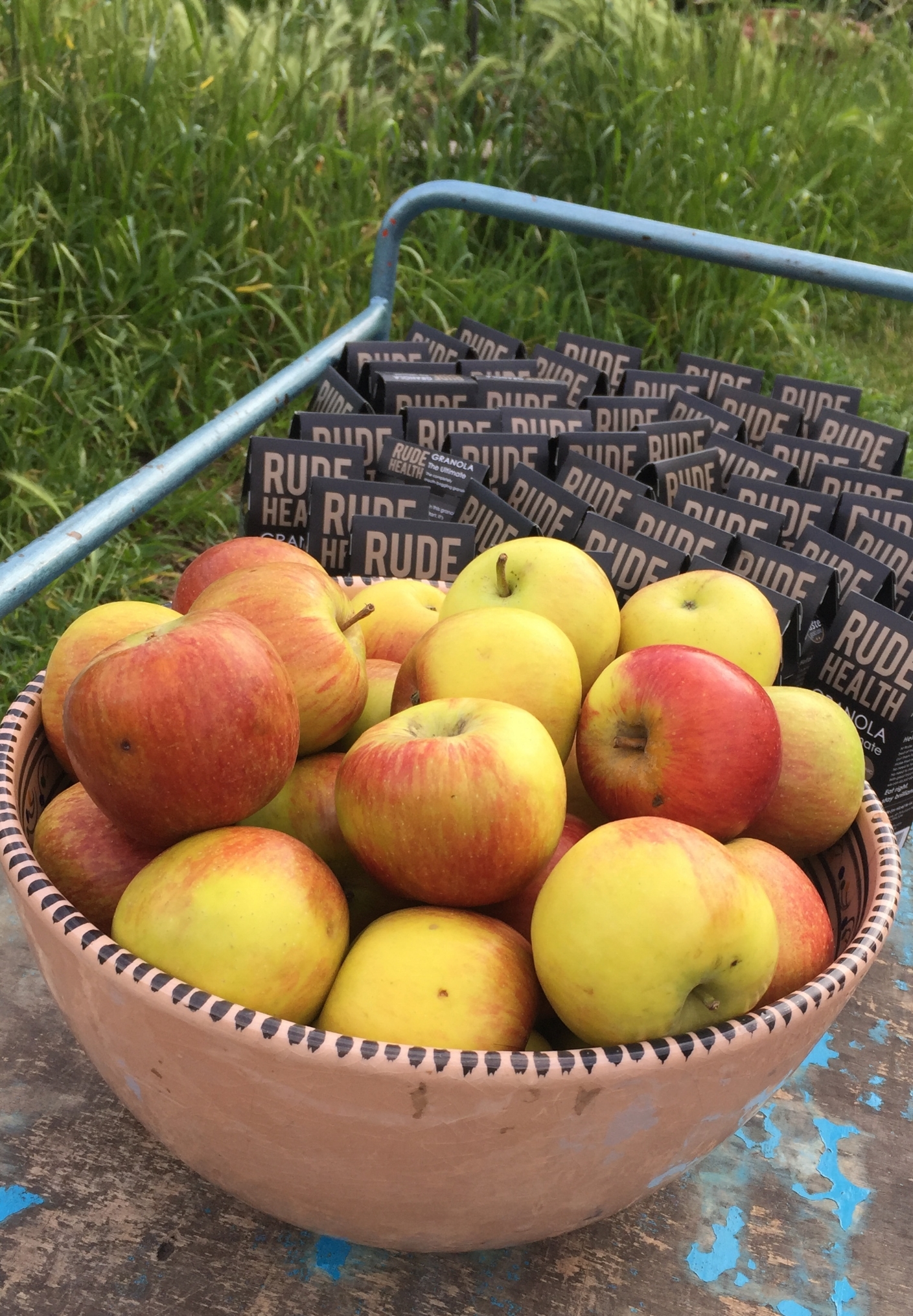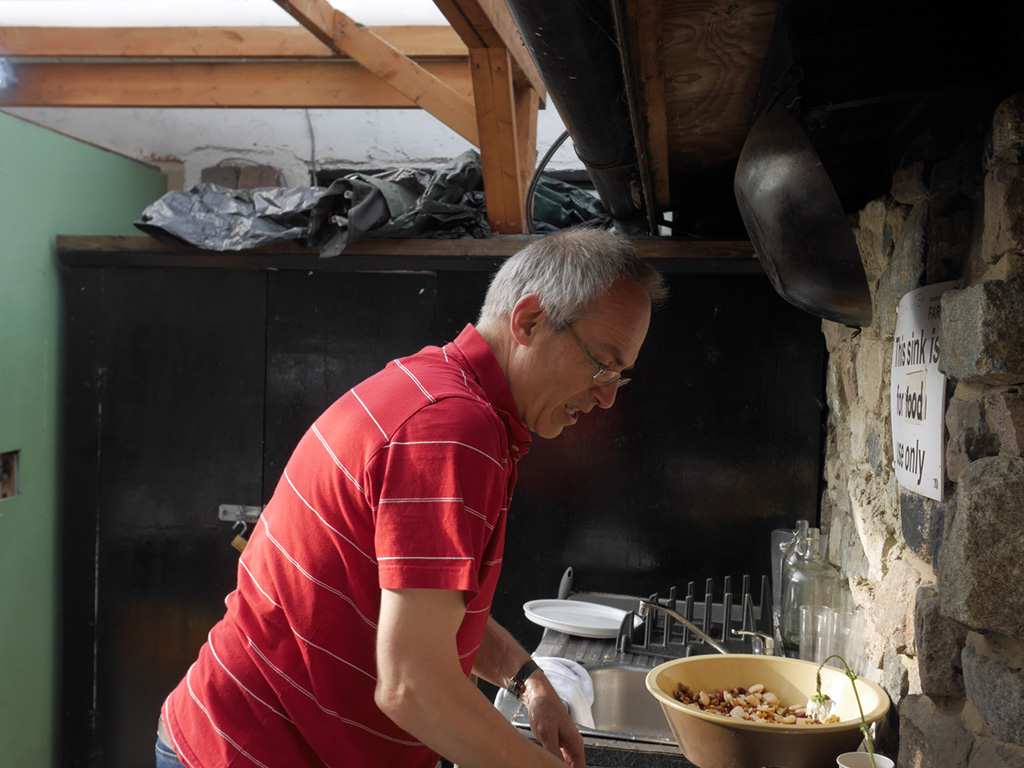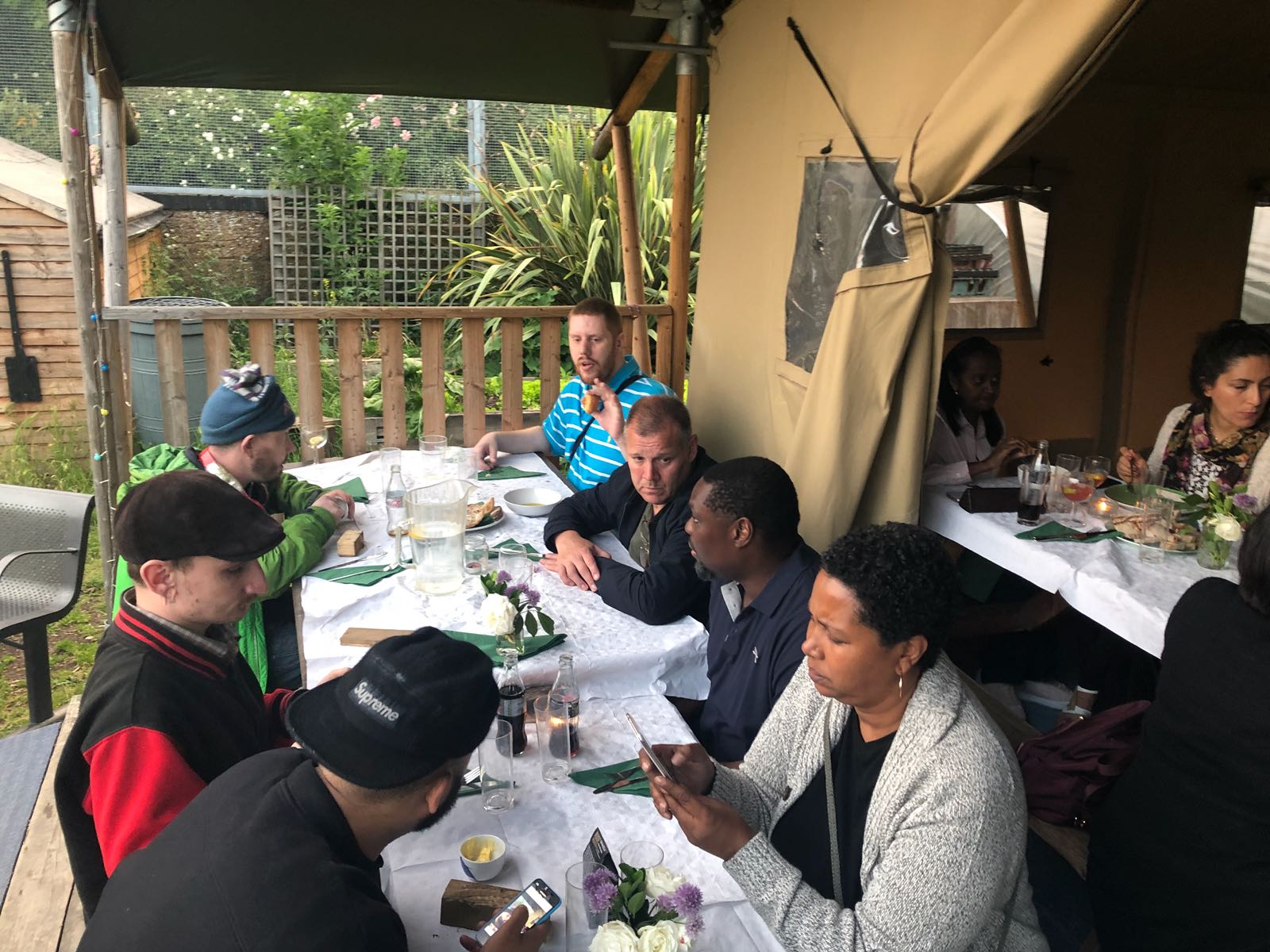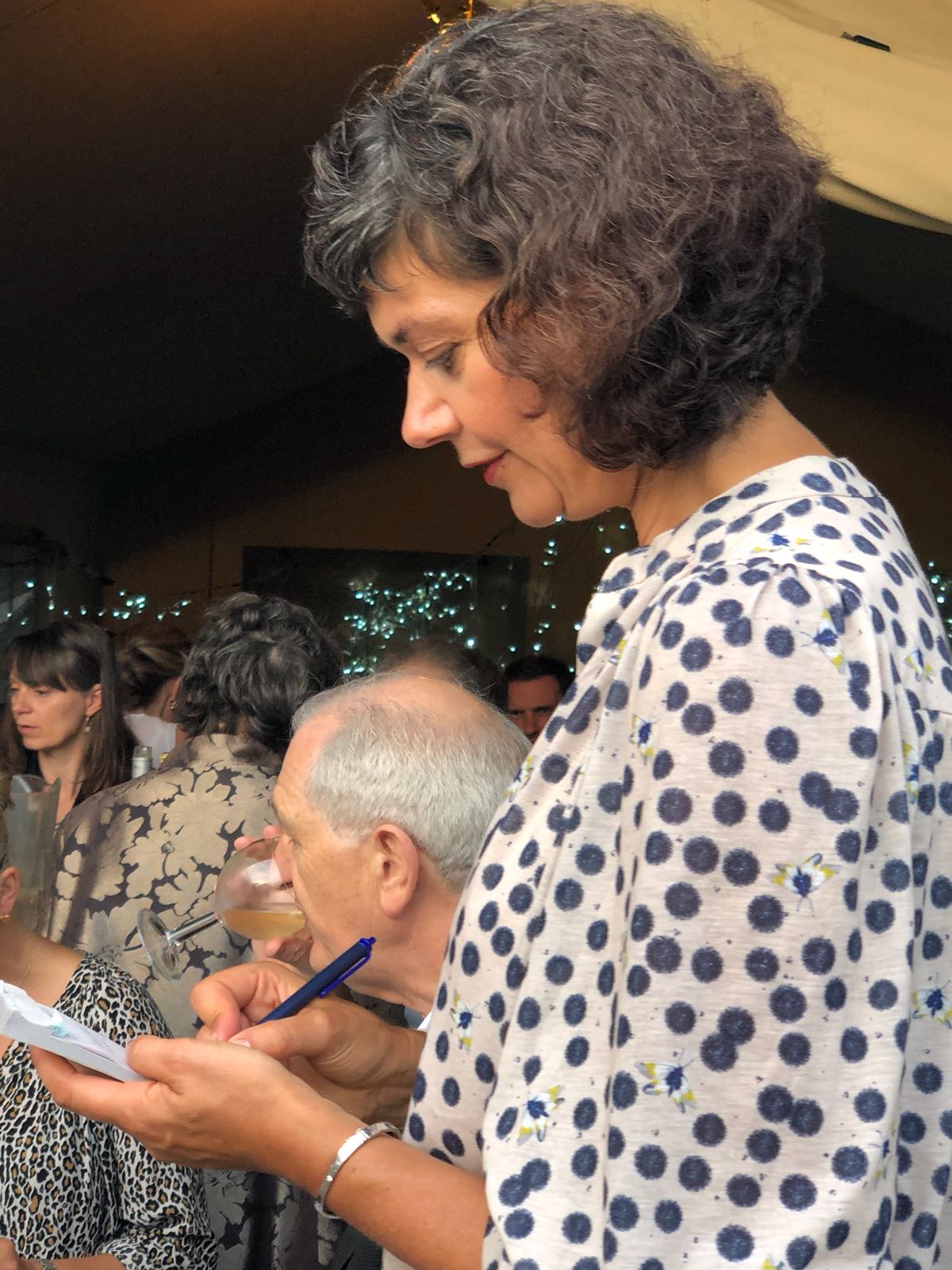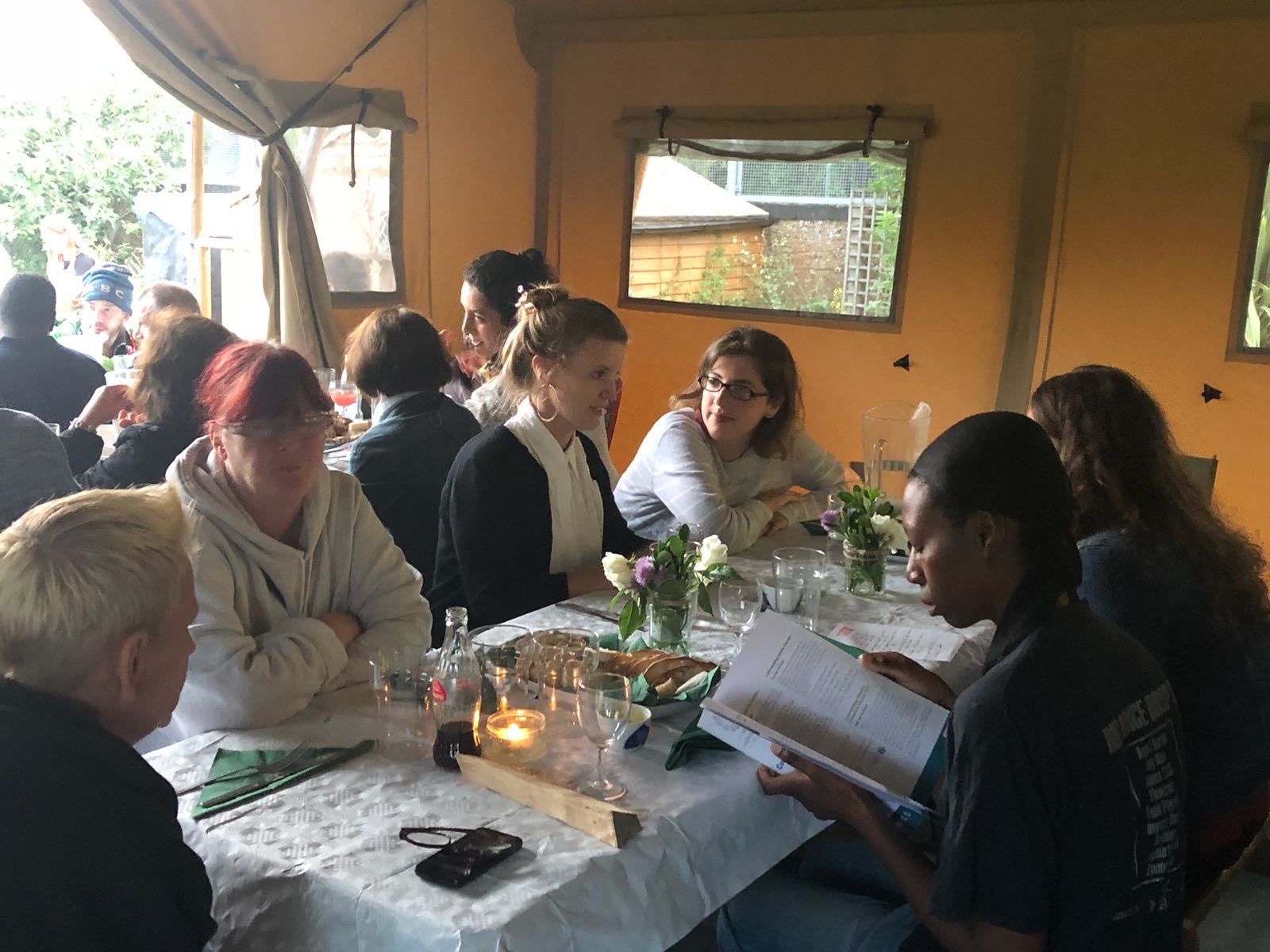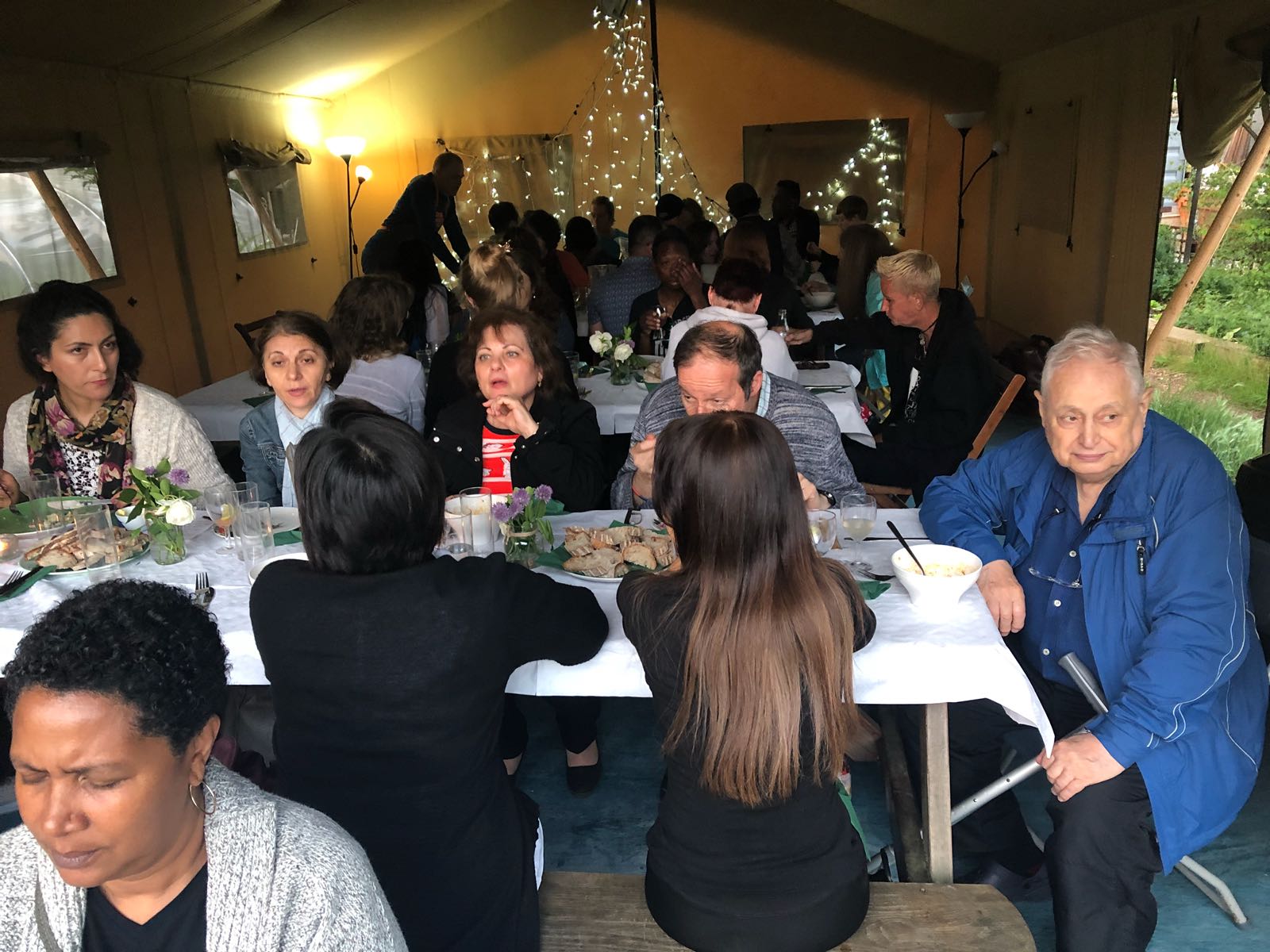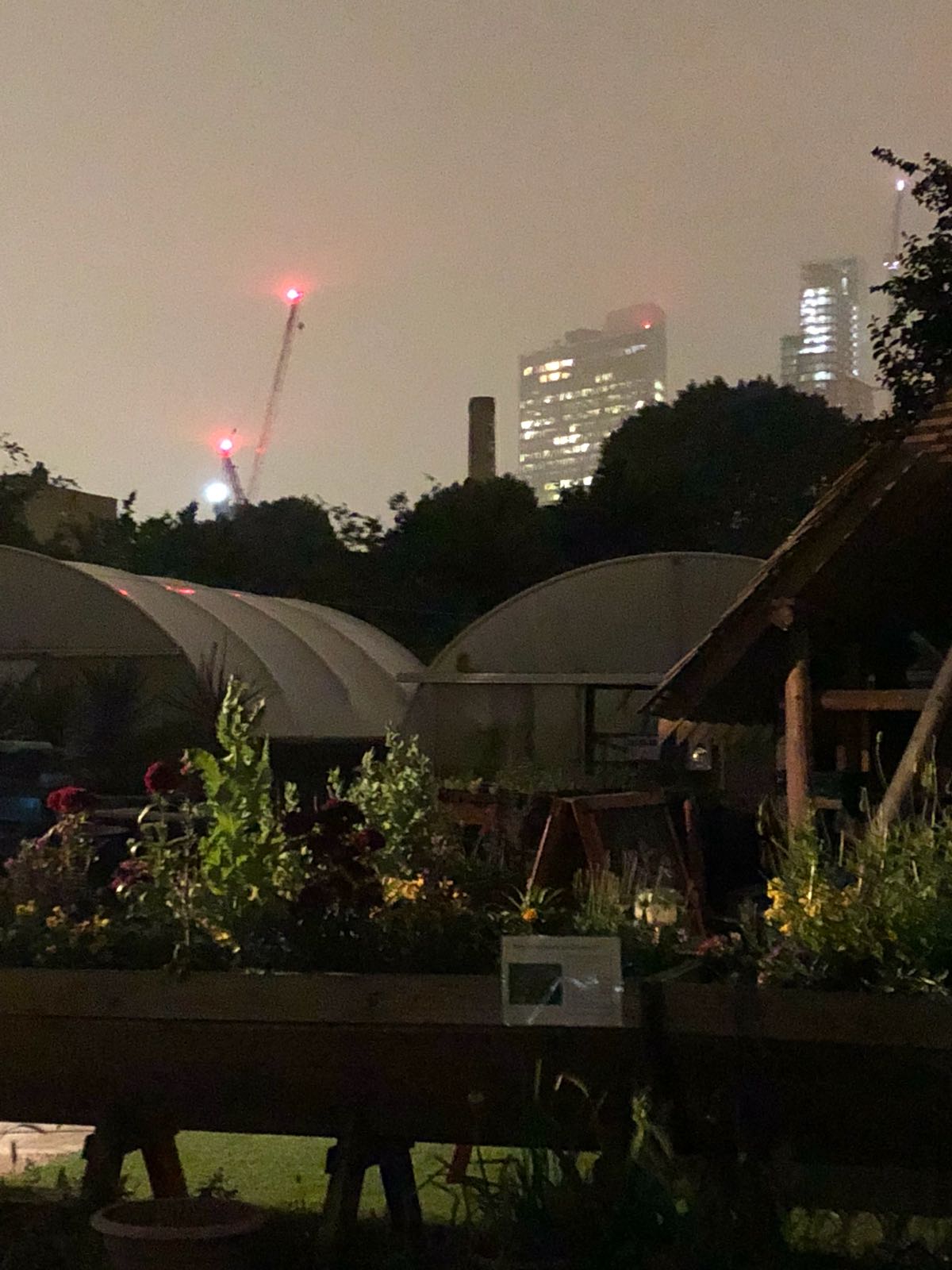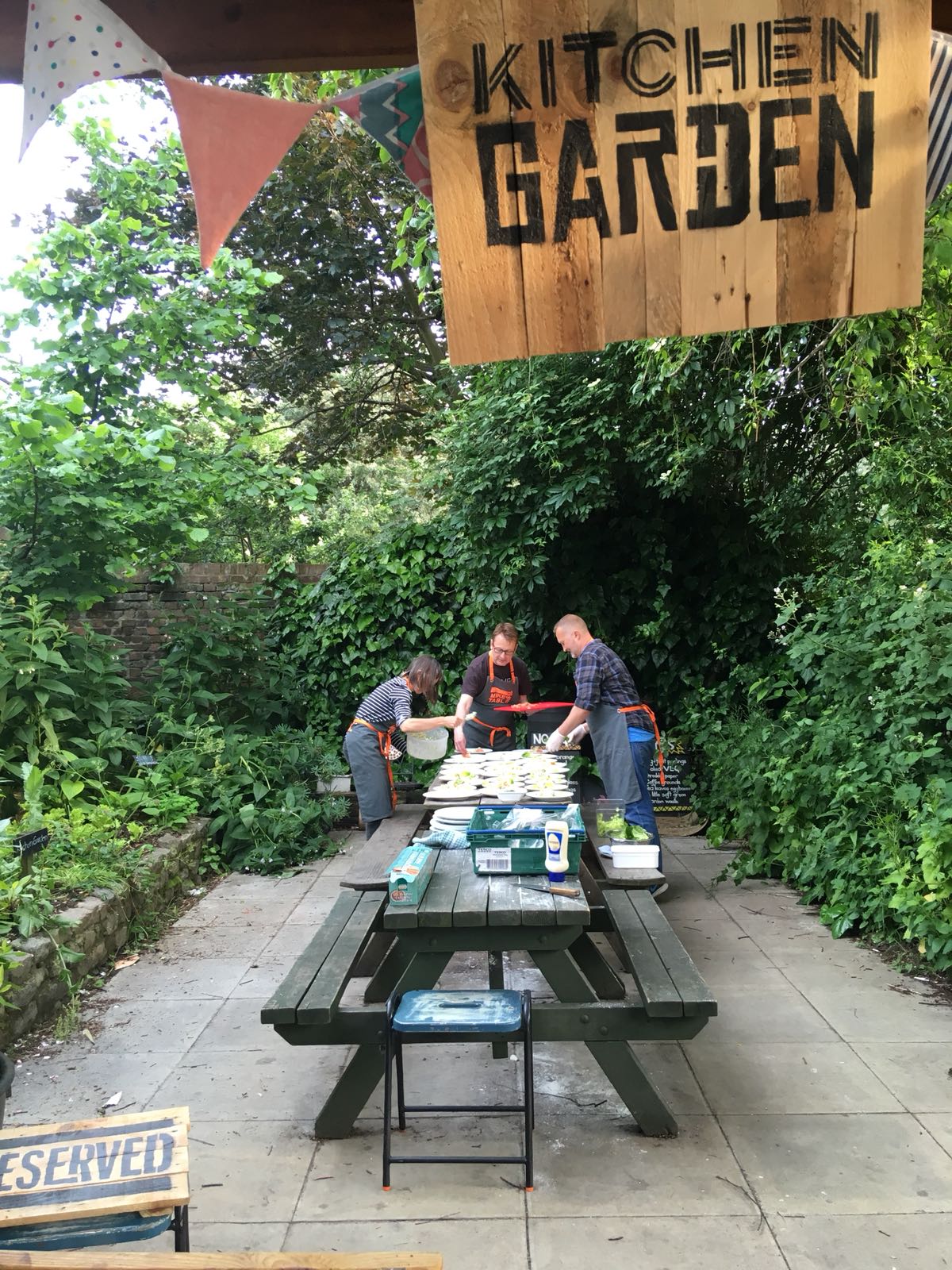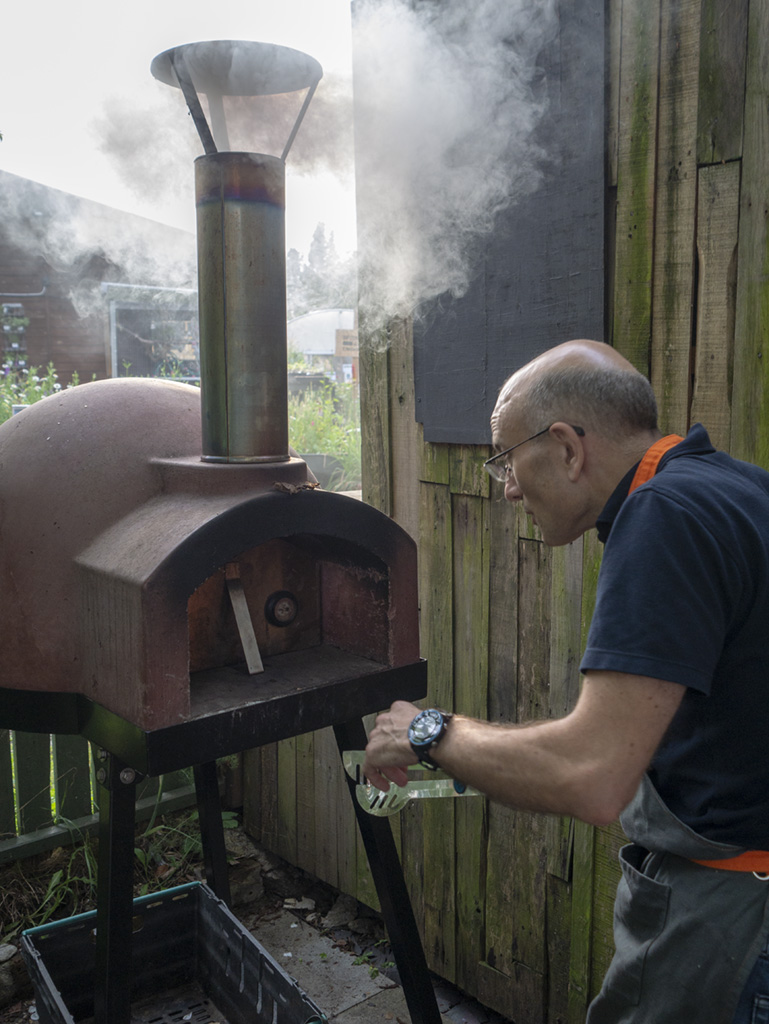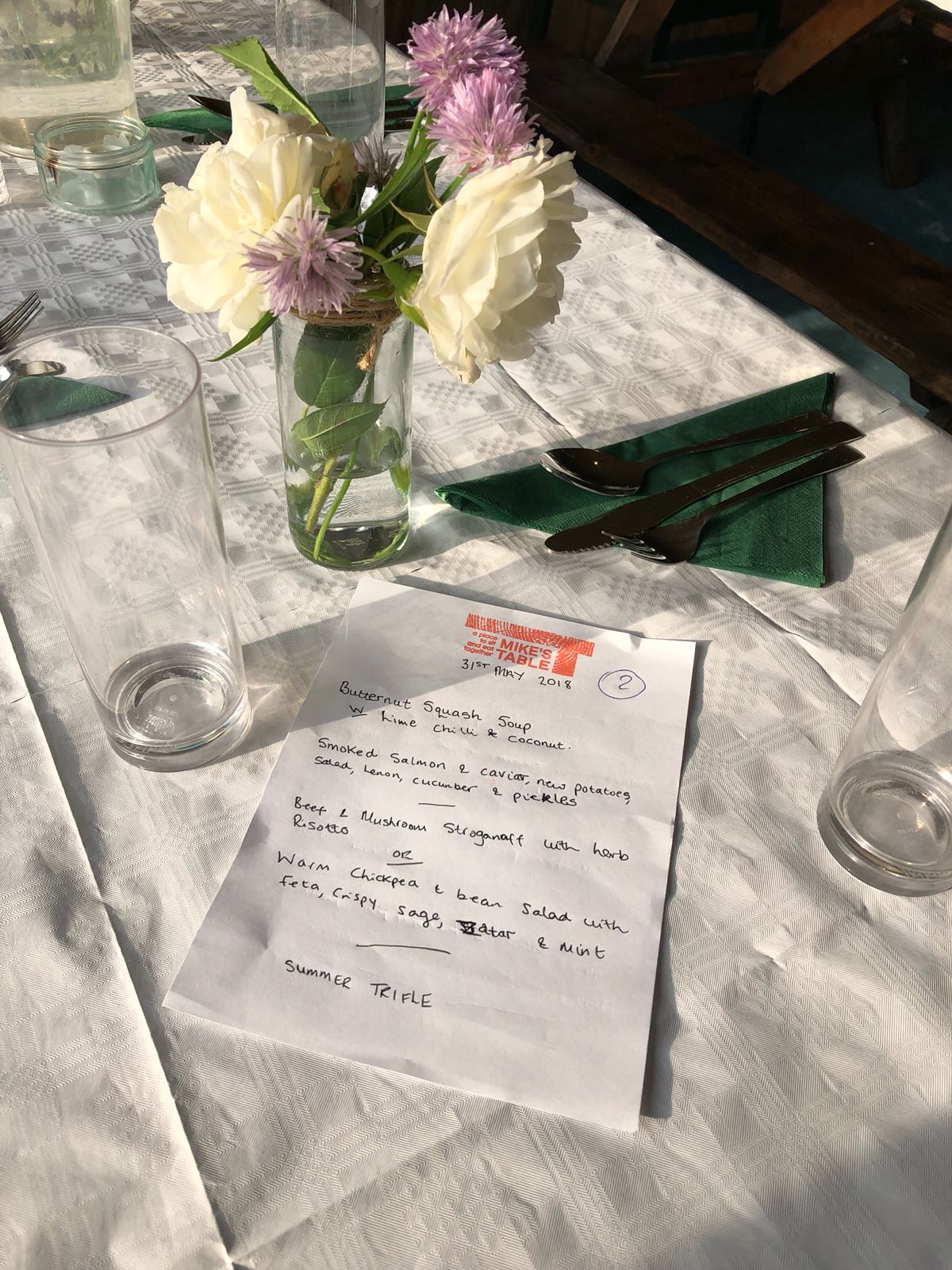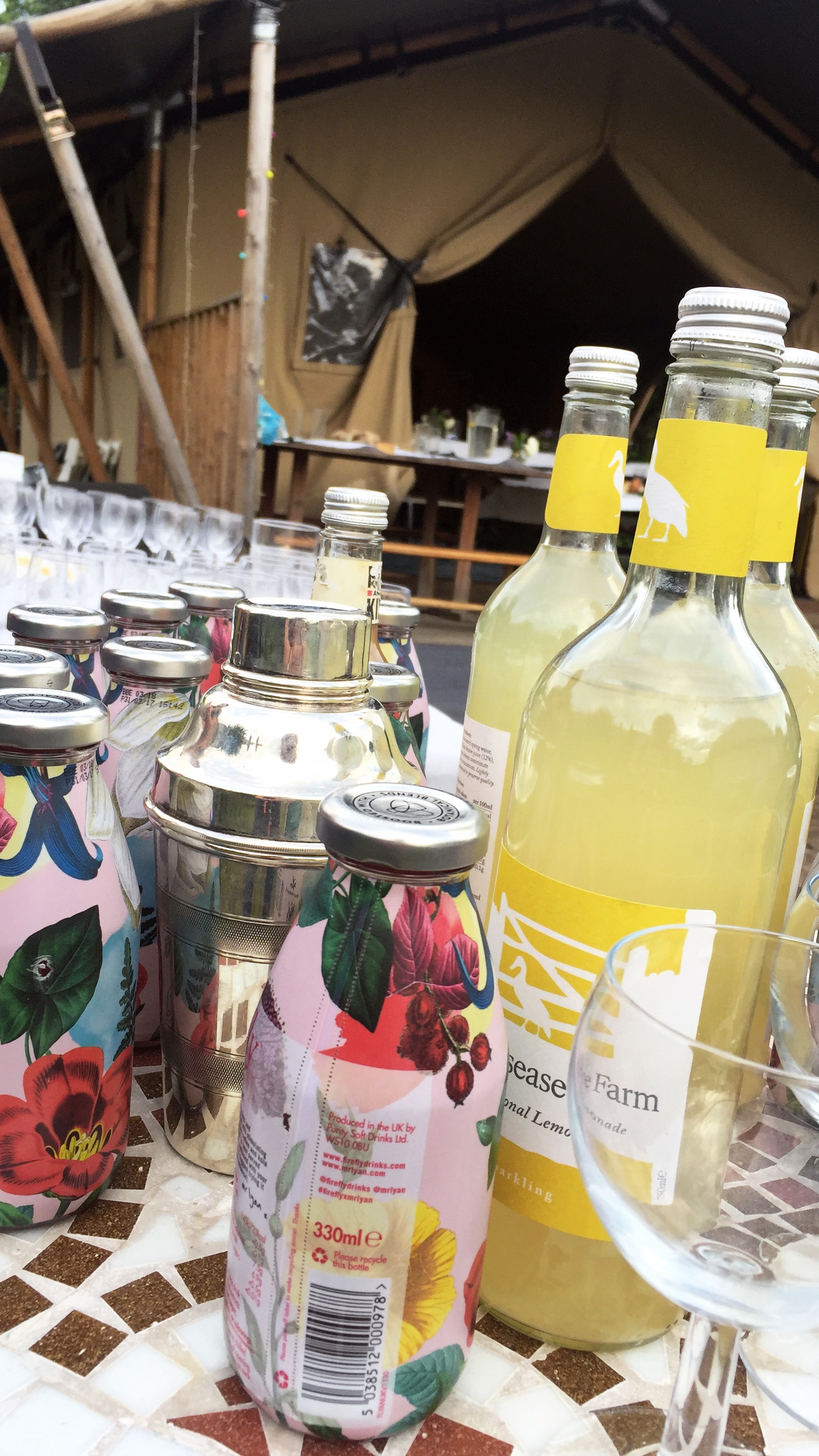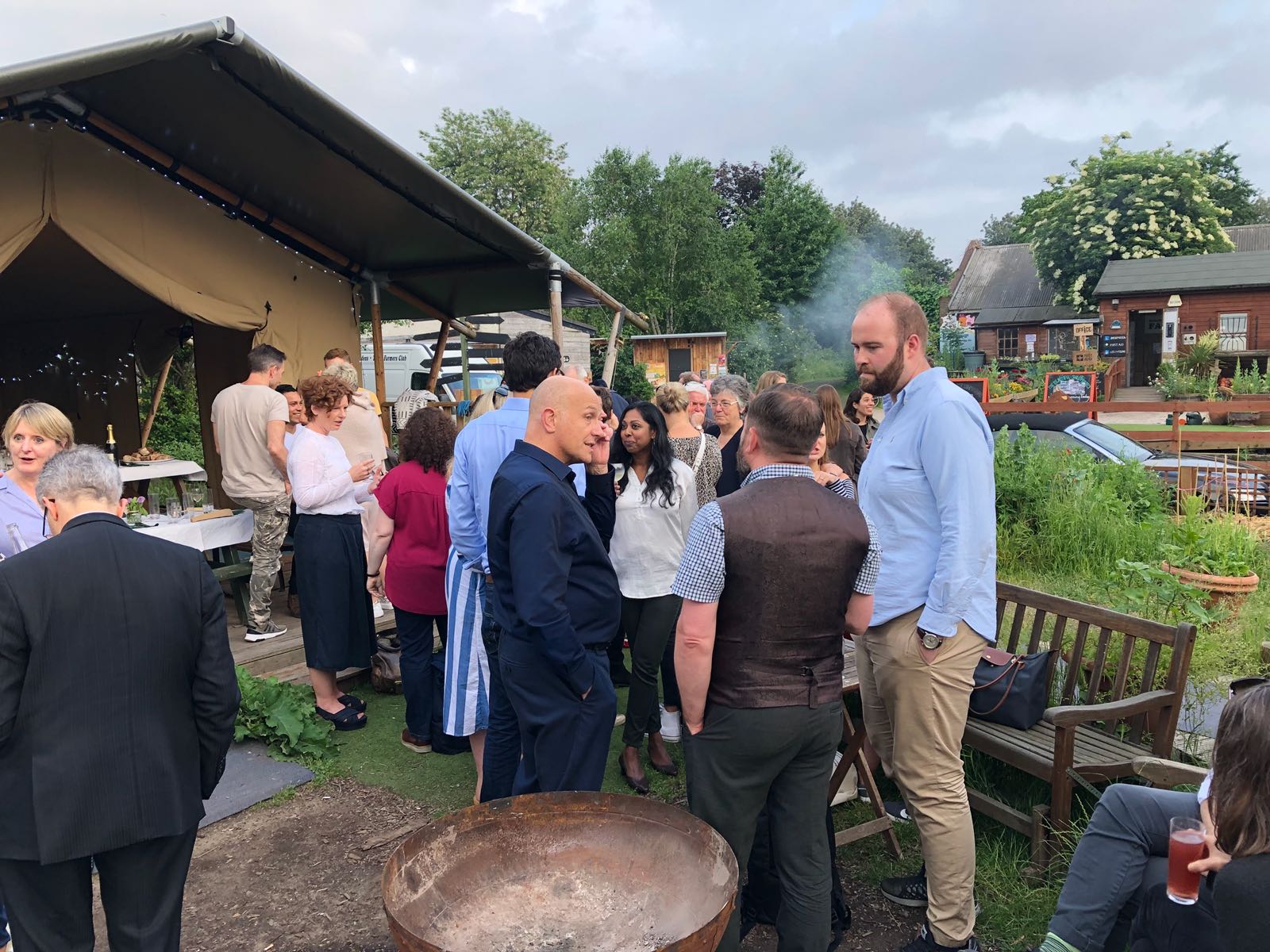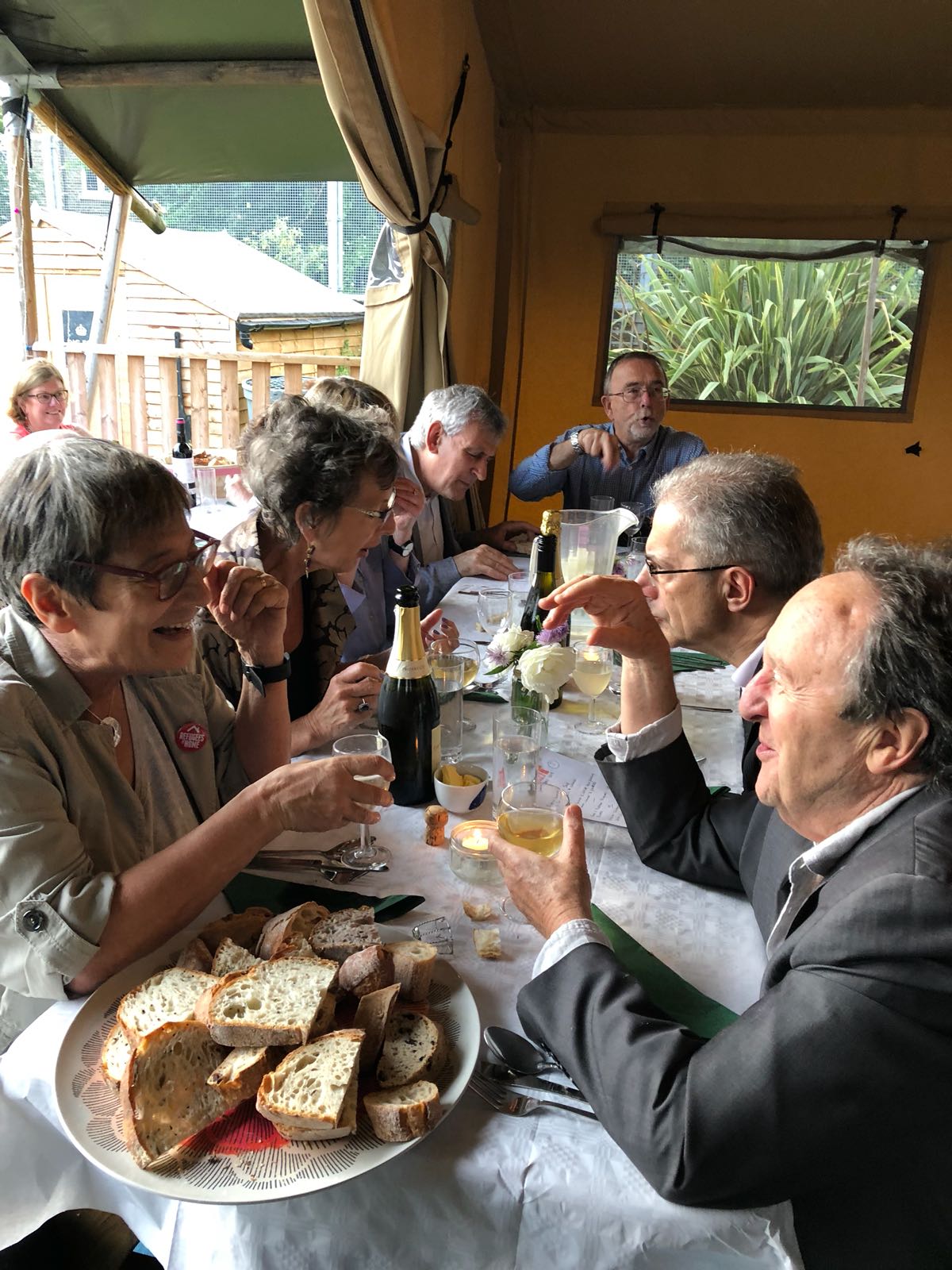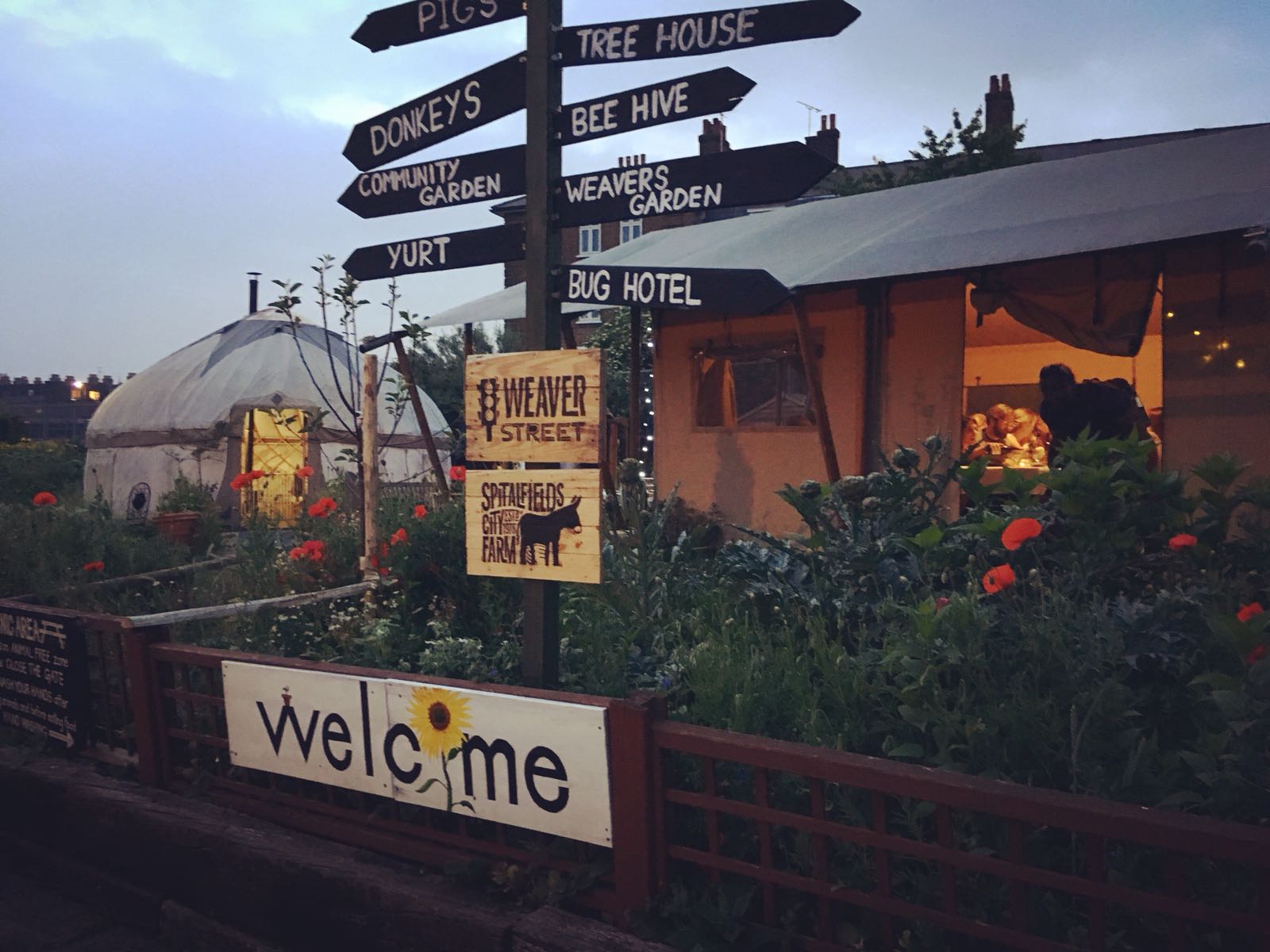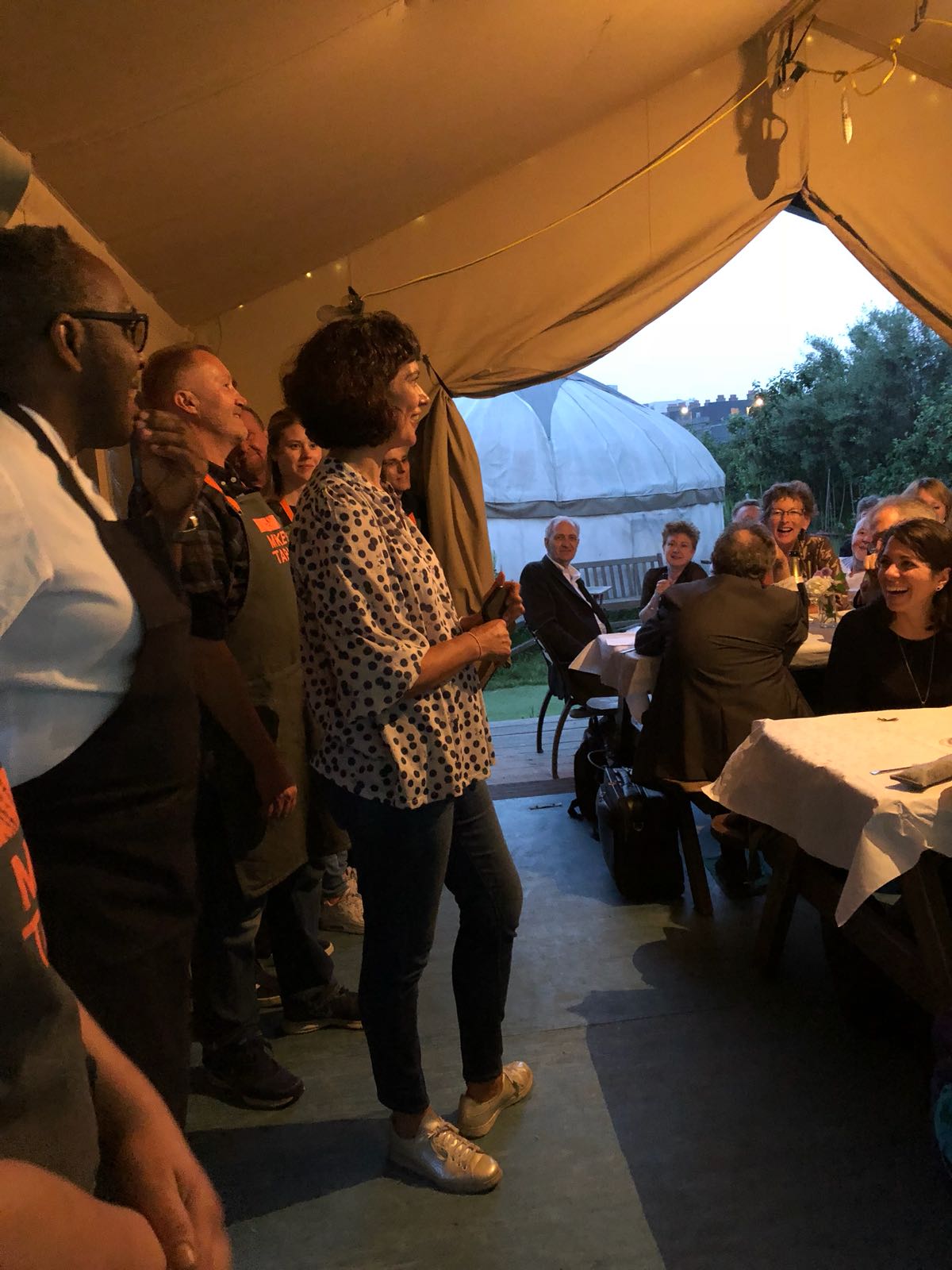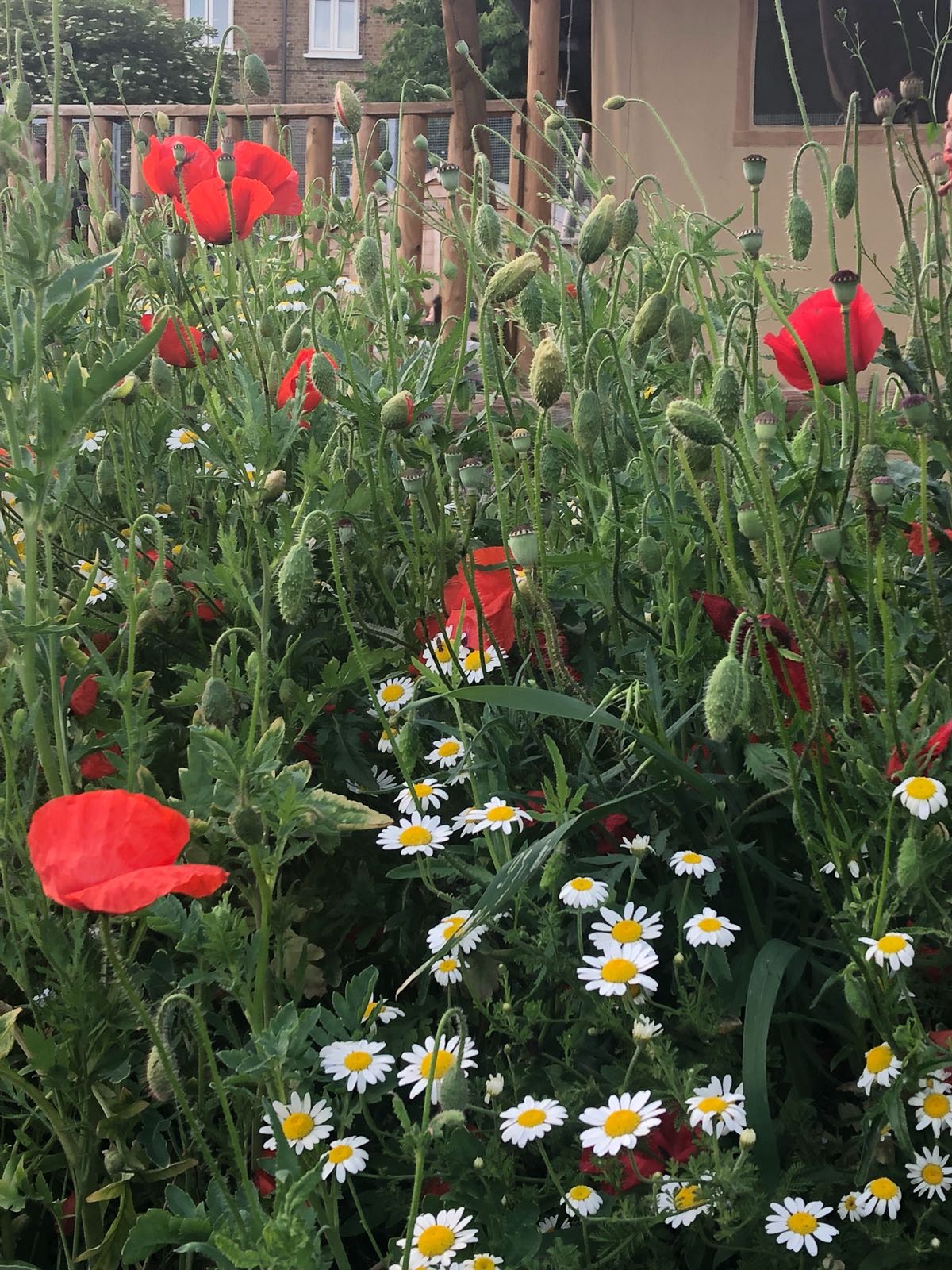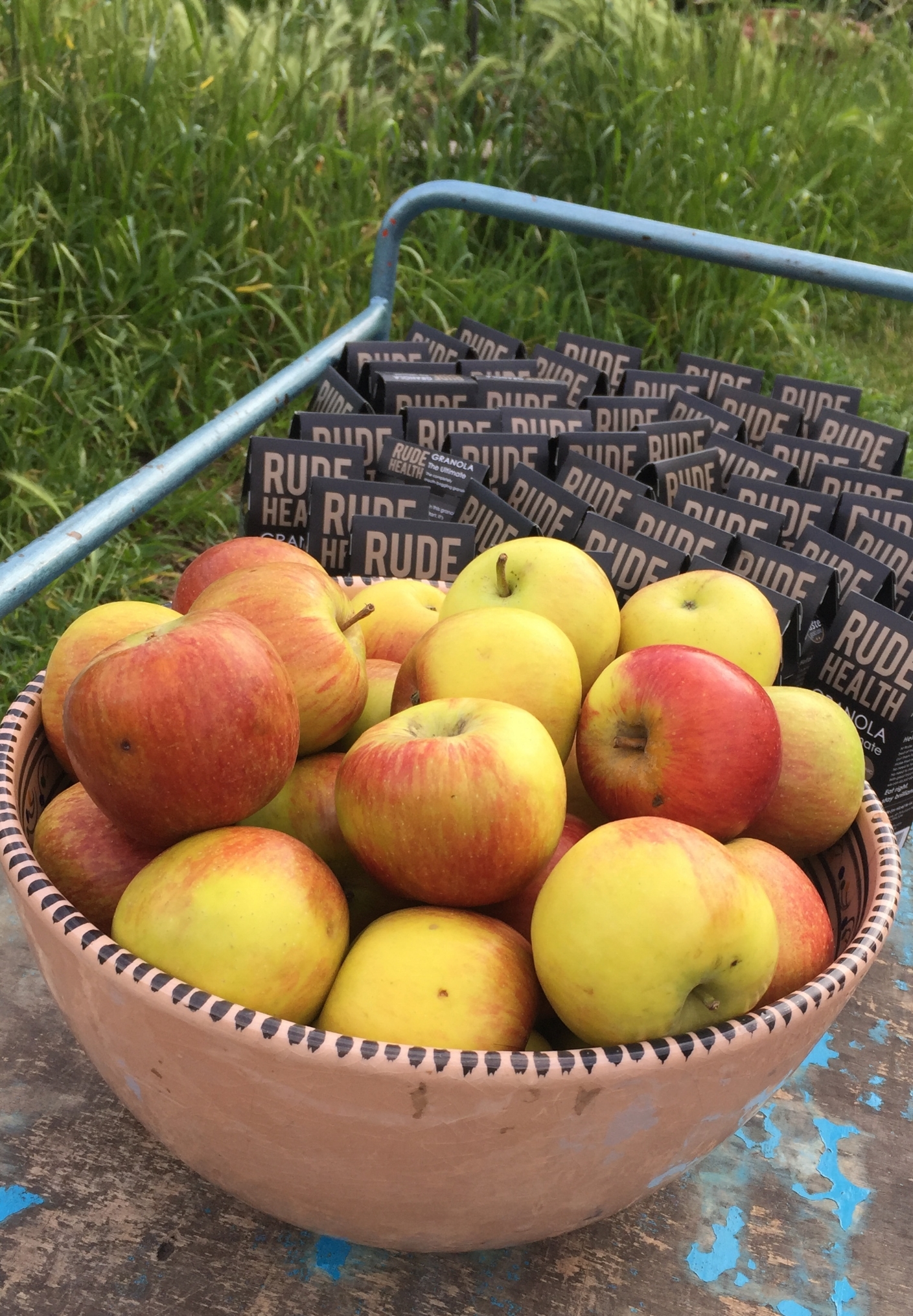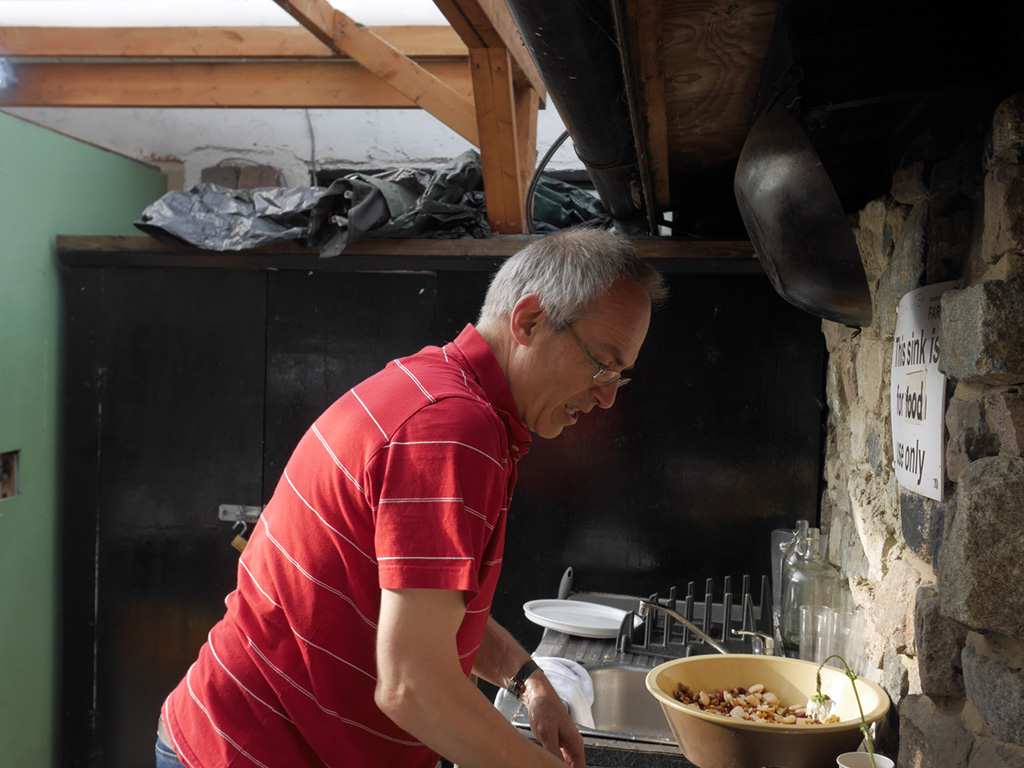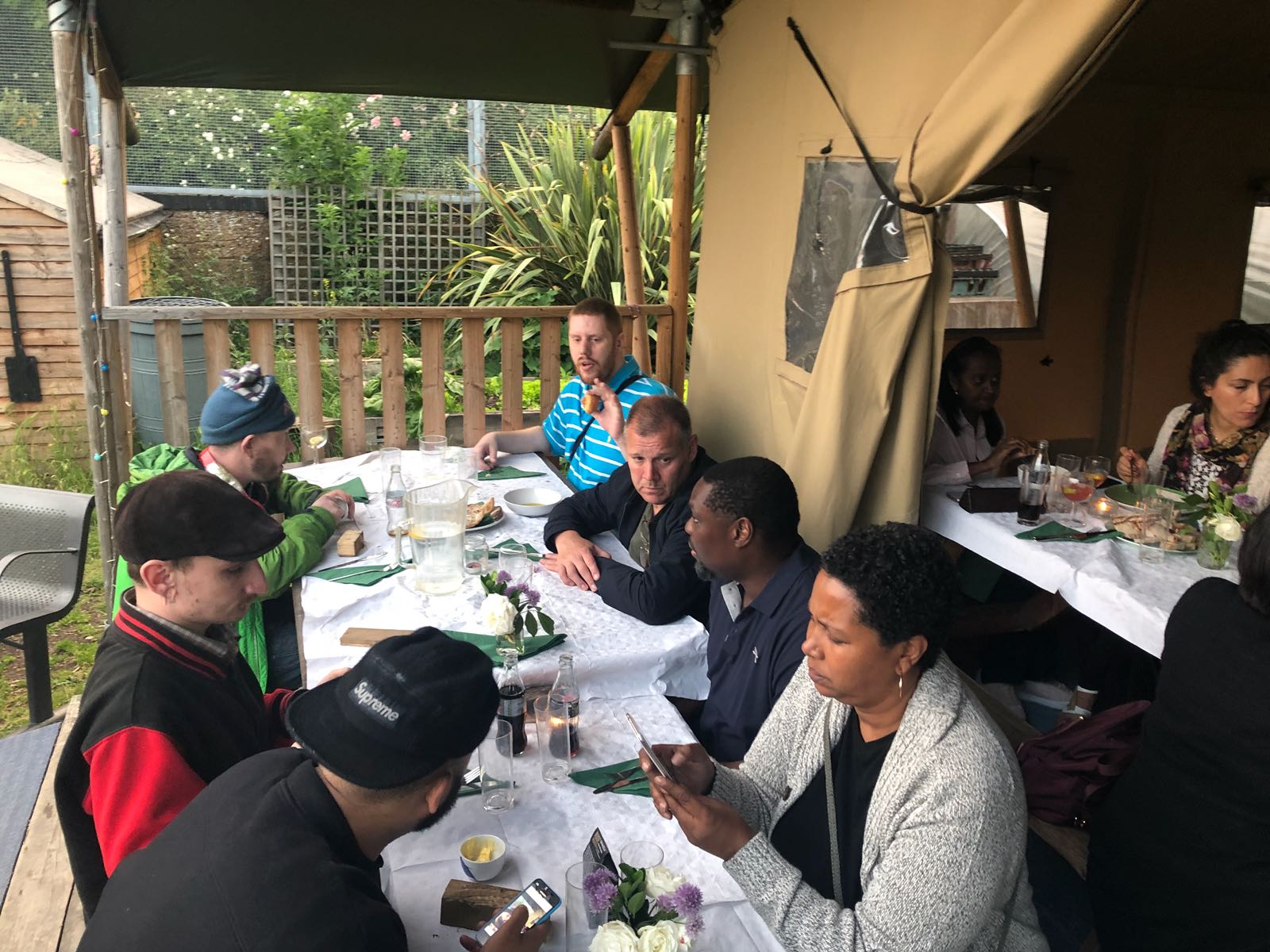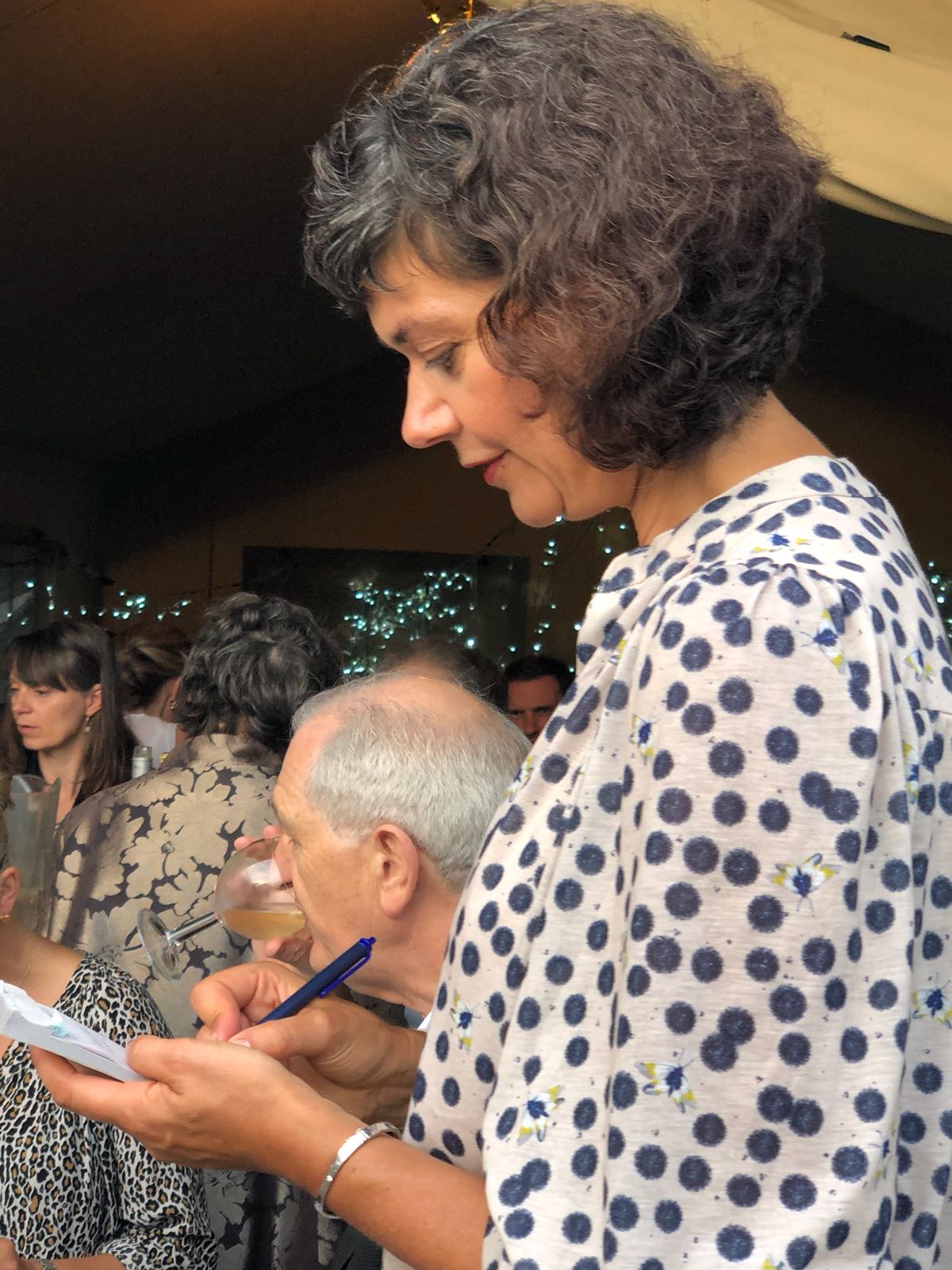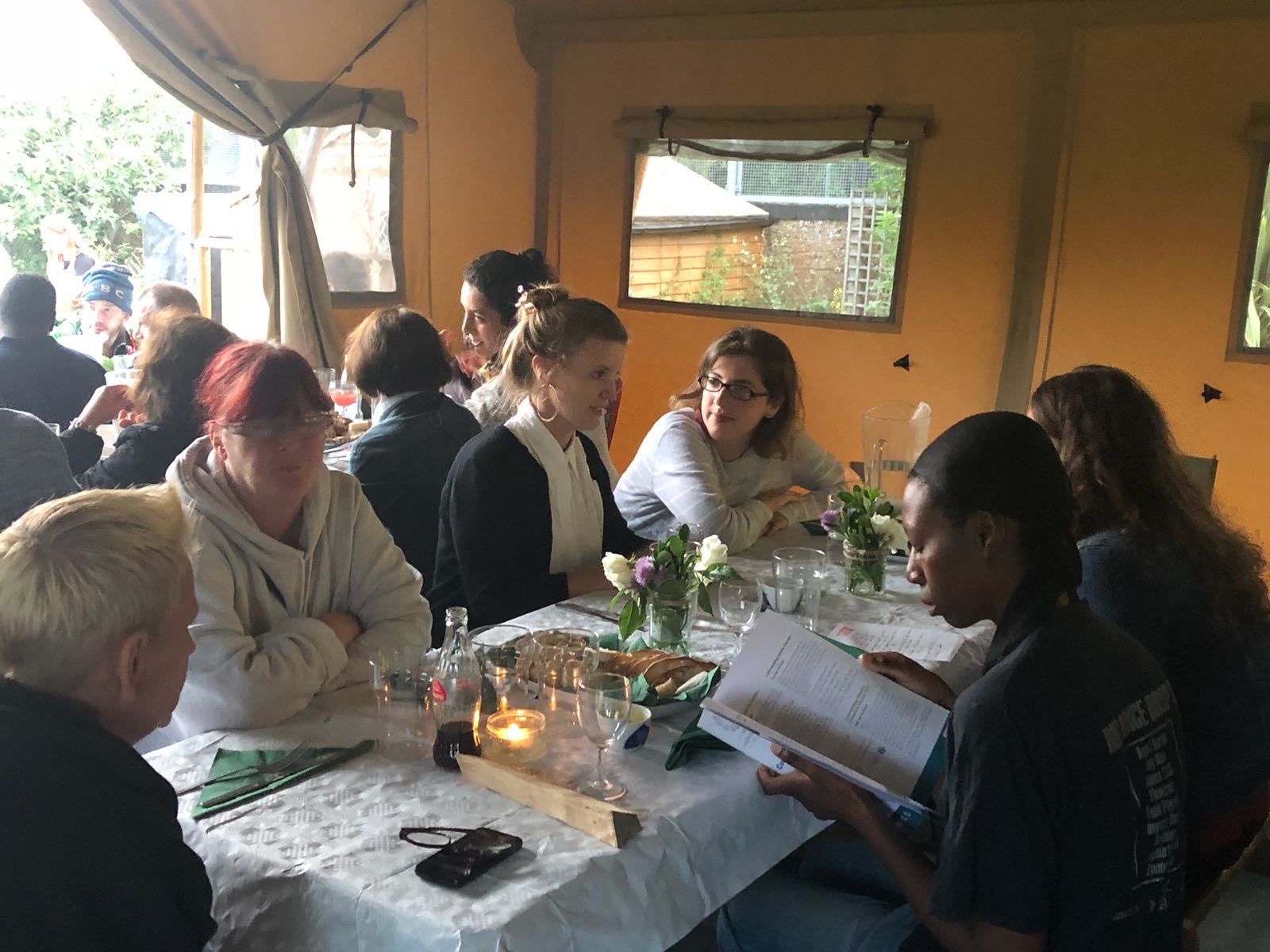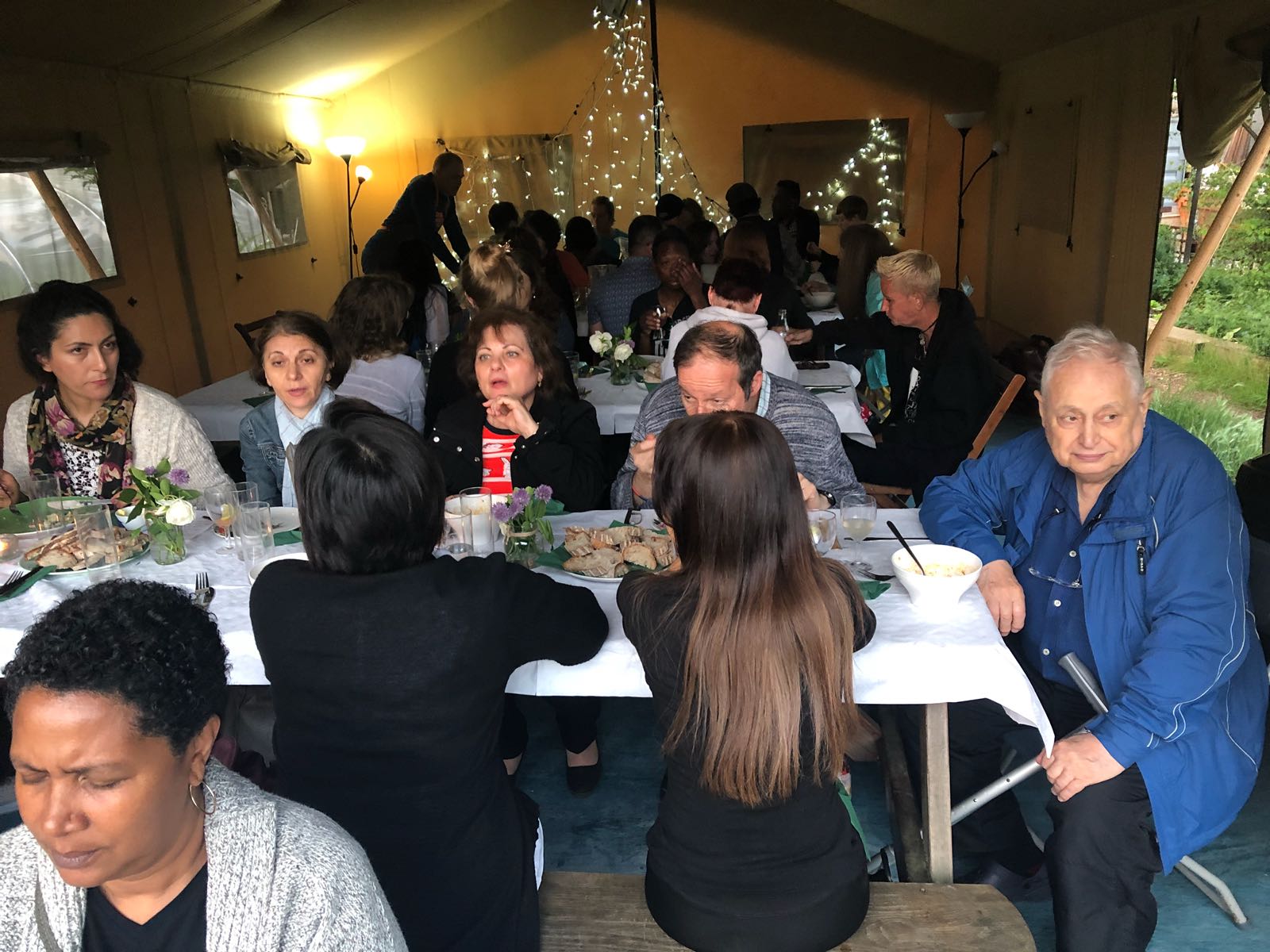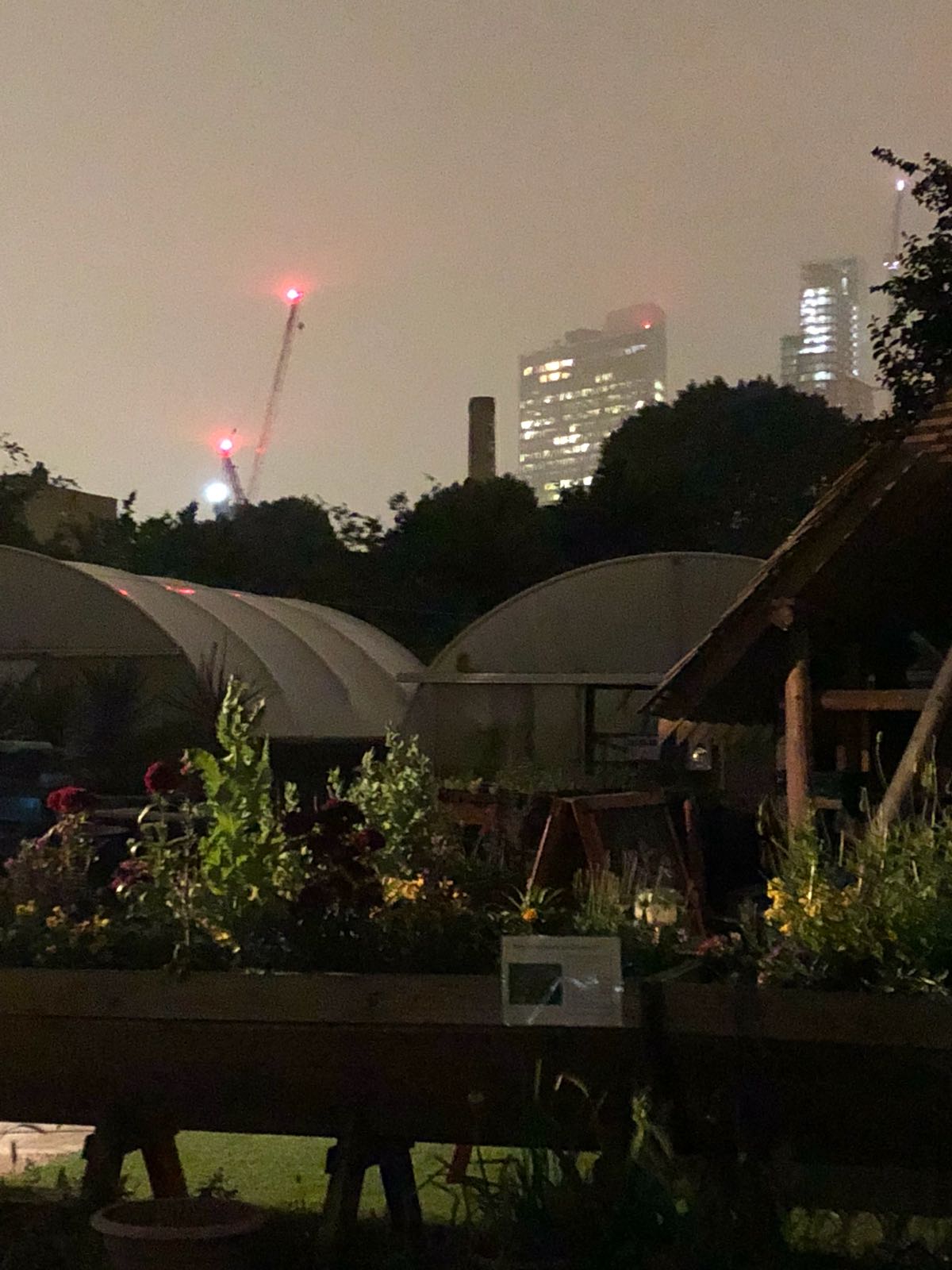 KIND WORDS
"It was a blast. Thanks for getting me involved!"
"It was a complete privilege to share Thursday and Friday with you, guests and the team; you have something really special there. Will be great to do help again ;-)"
"It was so lovely to see so many happy people. Those two boys were in the element, running around, playing, chatting to us as we made the trifles and eating them. It was lovely to see the smiles on their faces.
"What a lovely evening and brilliantly organised. We did enjoy it."
"Thank you again to you and your team for another brilliant evening of delicious food and good company and the granola and apples and was really good to chat with you after and thank you for spending time to do that."
"If I had to give you a score out of ten, I'd give you a ten."
"Thank you again so much for last night - it was a truly lovely evening and so wonderful to see the care that went into giving everyone such a special experience."
"From our side, the people we have spoken to since really enjoyed and appreciated the evening - both the food and the social company. This is a great thing to be able to refer our clients to."
Raph from SHP gave us 4 CD compilations of music he thought we'd like - we love it and they'll be the playlists in the kitchen for our next events!
Team
Chefs: Andi Claire, & Daniel.
Sous Chefs & Hosts:
Sarah, Phoebe, Mala, T, Eve, Chris, Angela, Louise, Zaidee, Pete, Chris, Alan, John, Anders, Clare
Photos: thanks to John Cross and everyone else who sent their photos
Partners
Carers Network
Single Homeless Project (SHP)
Host Nation
Beyond The Streets
Camden & Islington NHS
Change Grow Live
Nova New Opportunities
Outward
Prisoners Aboard
Many thanks to our Food & Drink Donators:
FareShare GAIL's Artisan Bakery The Hampstead Butcher City Harvest The Whiskey Exchange