Held at the Canvas Cafe on the 30 Nov / 1 Dec 2017.
 
Celebrate

Glass of Prosecco
Assortment of artisan breads
_______________

Tomato & Mixed Bean Soup with Rosemary & Lemon Zest garnish or Warm Alpine Salad - Raclette, air-dried ham, potatoes & pickled onion
_______________
Spicy Roast Pumpkin, Artichoke Salsa with Mulberry, Almond & Rice Salad or Beef Kofta with Cannellini Bean Puree and Pomegranate Rice & Za'tar
_______________

Banoffee Pie
Some Surplus Food Stories
Good Times!

Choice of Jane's Mocktails
Assortment of artisan breads
_______________

Thick Winter Vegetable Soup or Chicken Satay with pickled radish and cucumber
___________
Quattro Fromaggi Spaghetti with air-dried Ham or Lentil & Pumpkin Curry with Spiced Rice
_____________
Banoffee Pie
Claire collected surplus ends of Raclette cheese from Raclette Brothers in Borough Market. Using potatoes and onions donated by FareShare with sliced air-dried Ham courtesy of City Harvest, finished off with parsley given to us by Ted's Veg, she devised this wonderful Alpine Salad starter entirely from surplus food.
Andi spiced things up and turned surplus prime beef burgers, kindly donated by the Hampstead Butcher & Providore, into delicious Beef Kofta served with a puree made from tinned Cannelloni Beans which had reached their shelf life and were rescued by FareShare. FareShare also gave us the fresh pomegranates and the rice and the Za'Tar came from a friend who was moving and needed to clear out his kitchen cupboard. A delicious main course all from surplus food which would otherwise have gone to waste.
Daniel made this wonderful pudding from out of date tins of condensed milk and packets of digestive biscuits he rescued from work. Ted's Veg gave us bananas that were too black to sell and we blitzed reject broken Easter eggs to make the chocolate sprinkle All we bought was the double cream. Everybody loved it!
More photographs of both nights by Zaidee, Sarah, Claire and Anders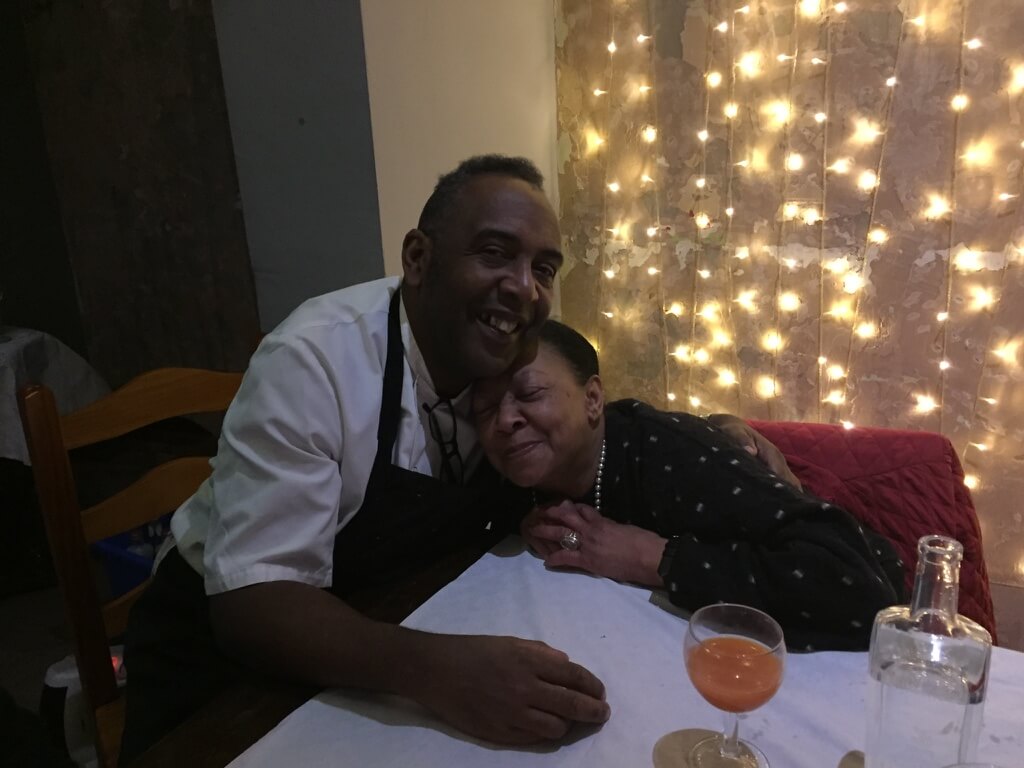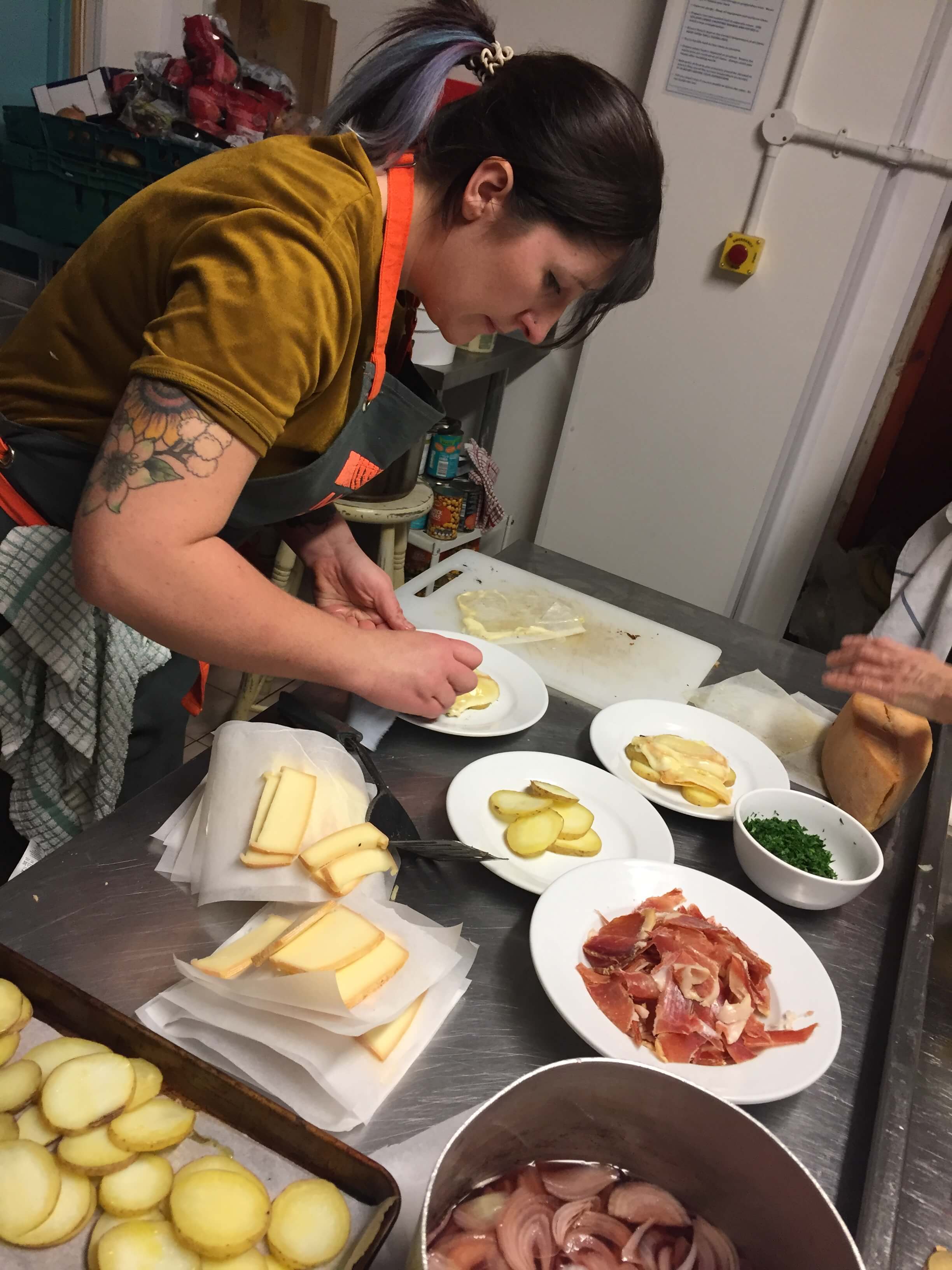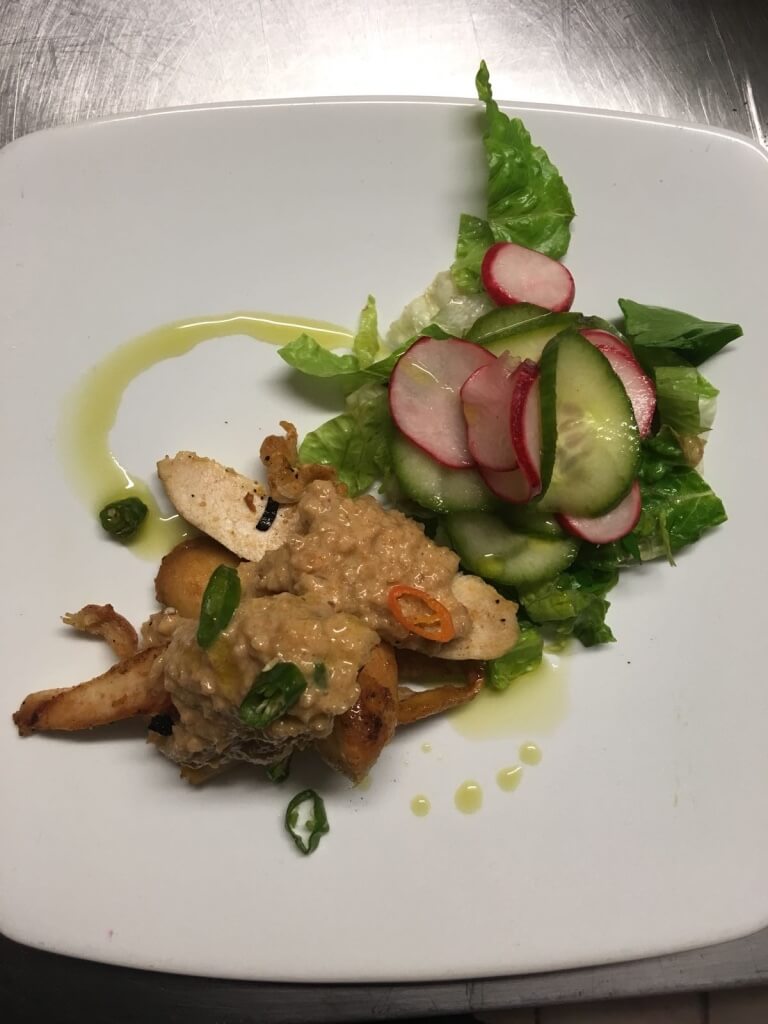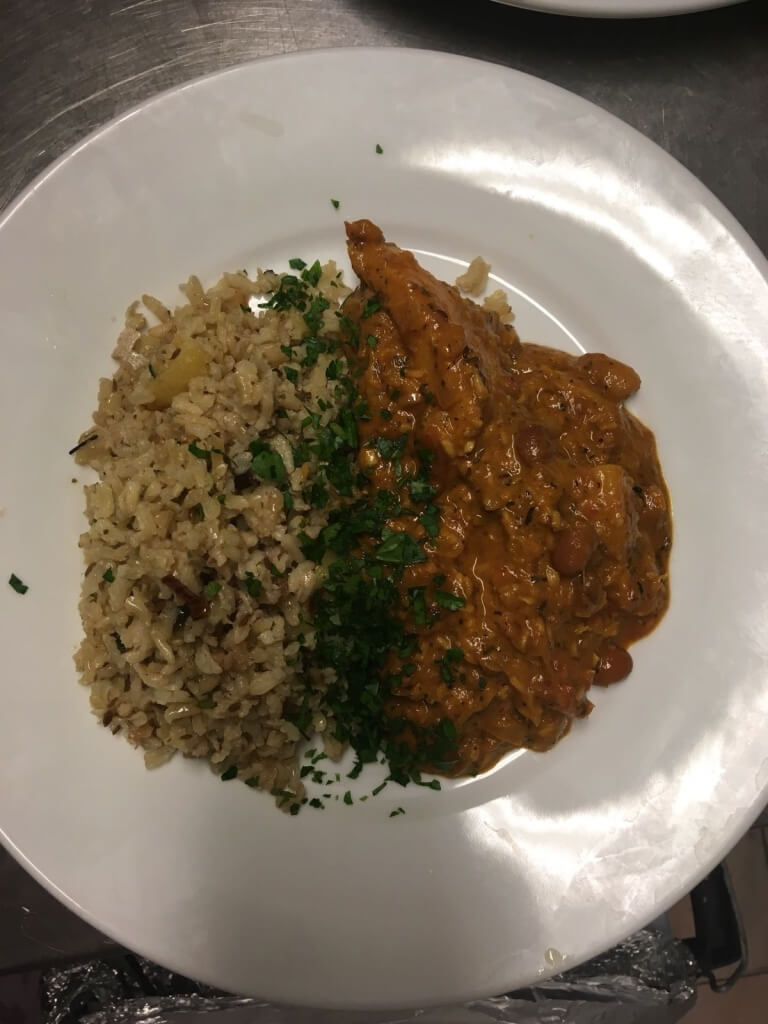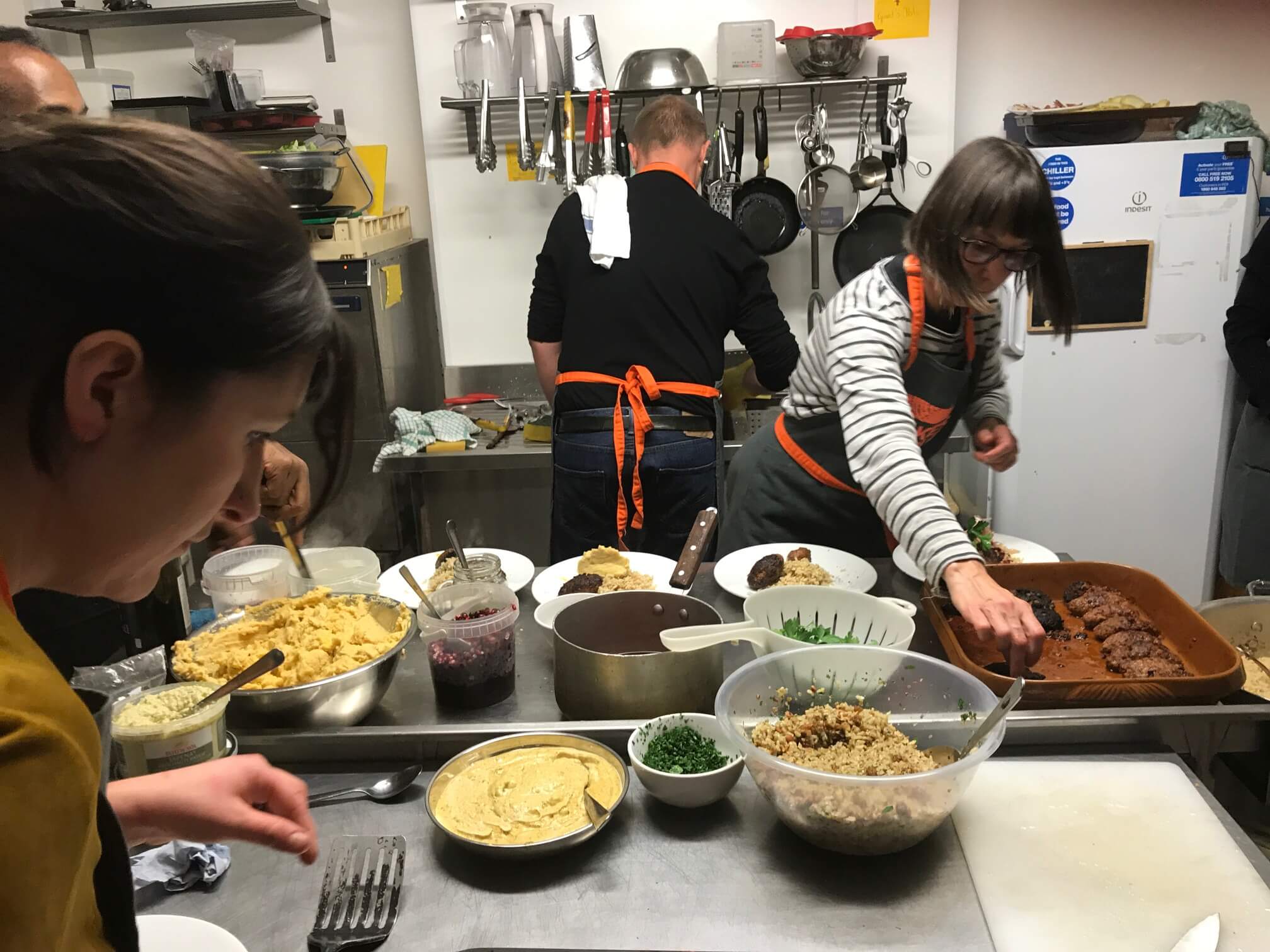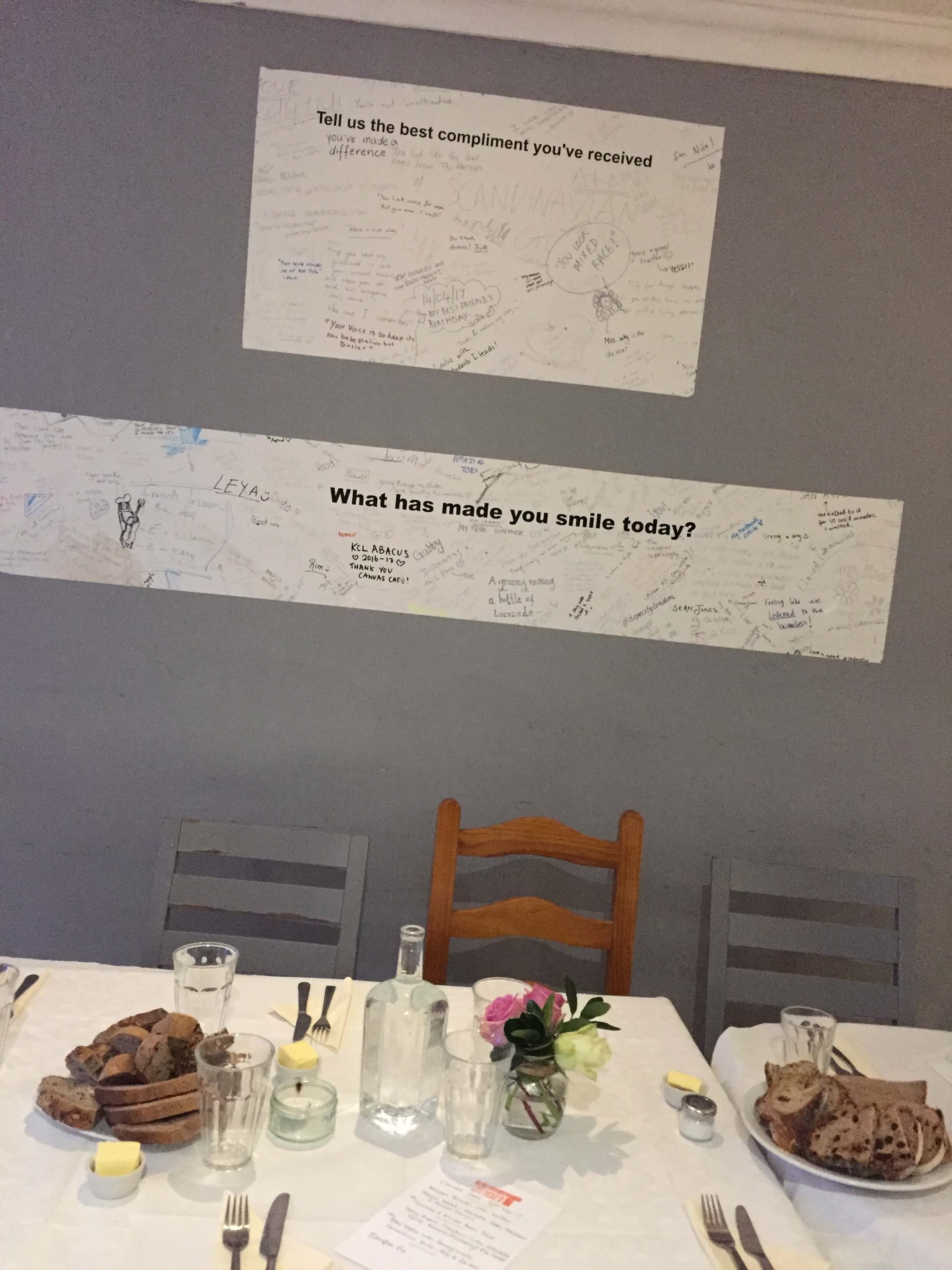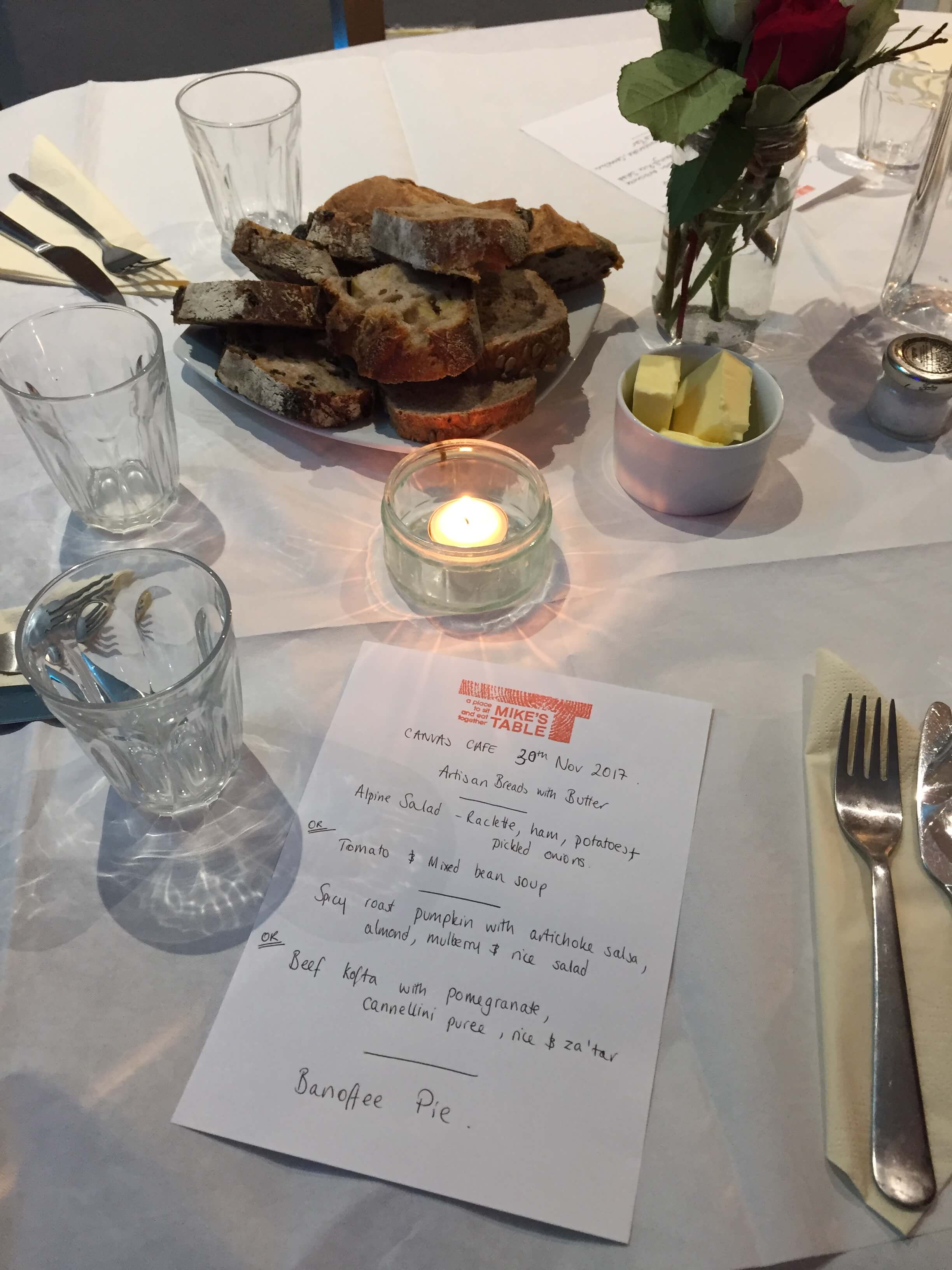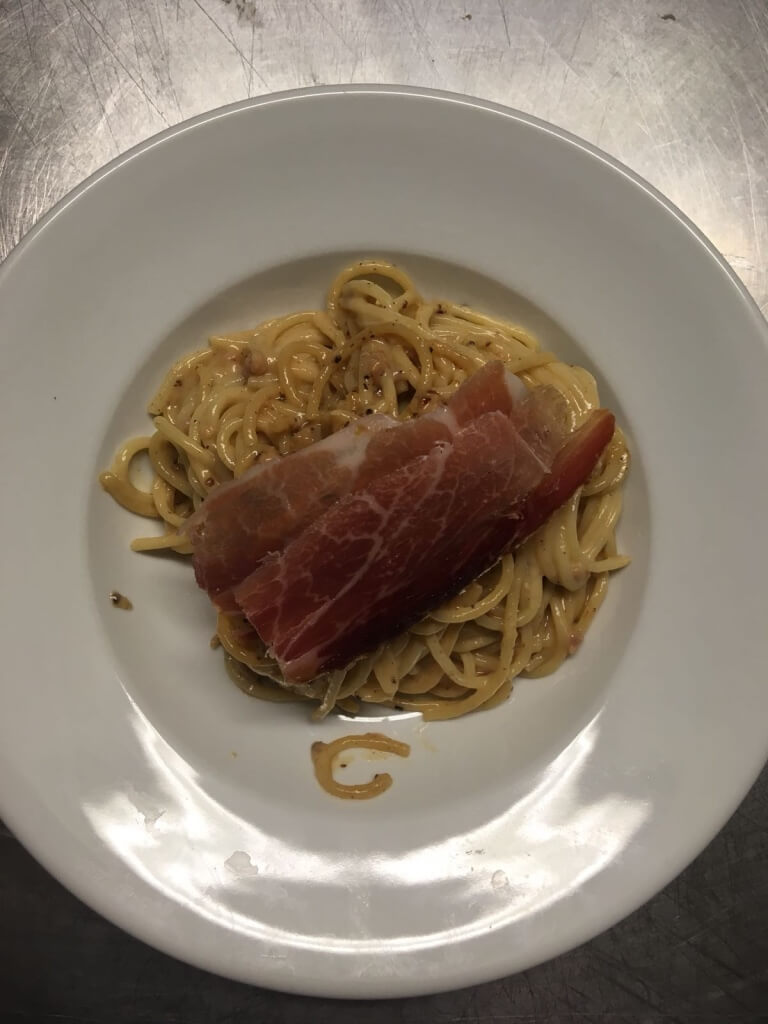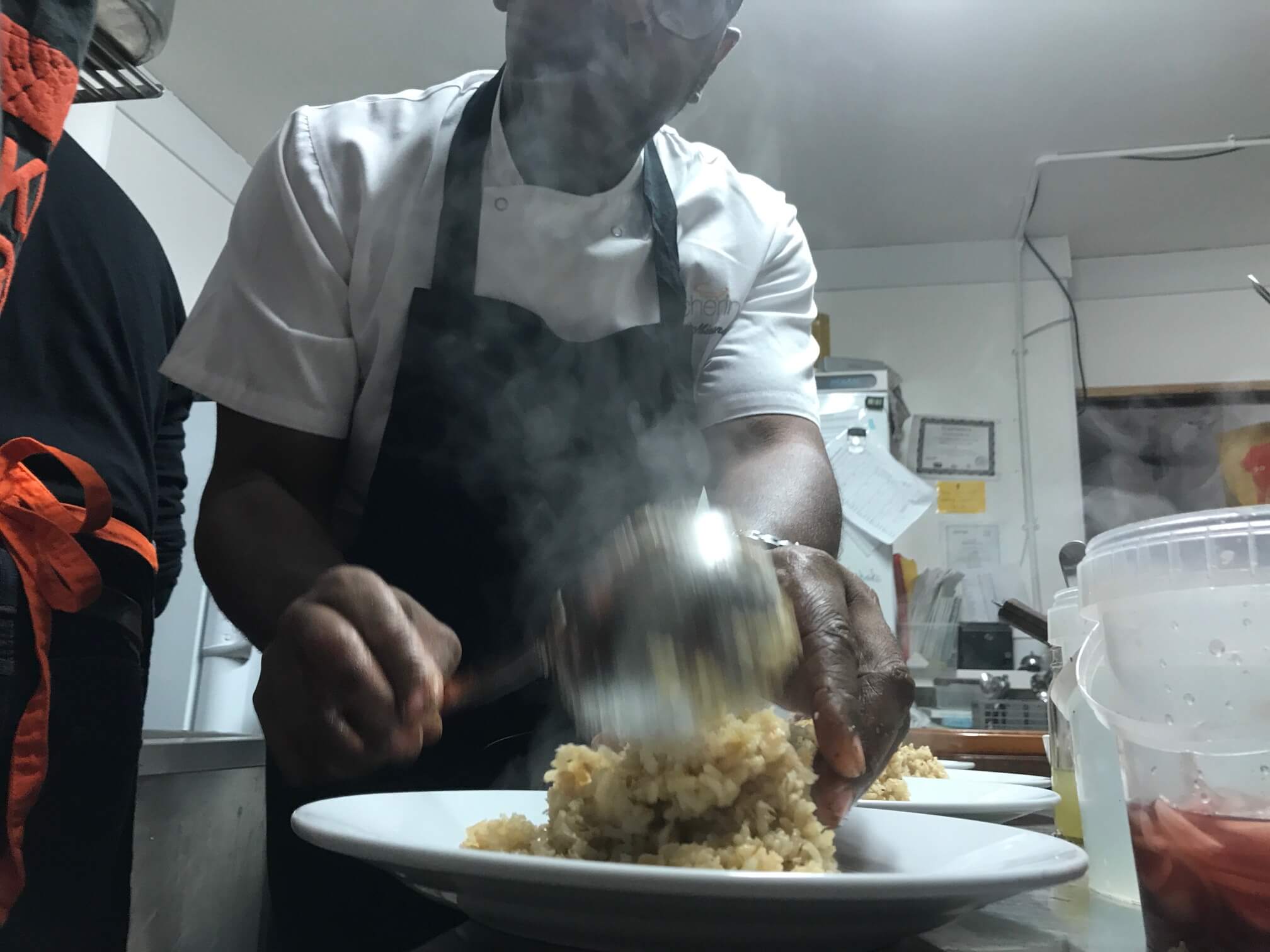 KIND WORDS
Wonderful night last night, Lou. Great food. So pleased Mike's Table has gone from strength to strength.

It was a pleasure to meet you and the other guests. We had a lovely evening.

Good food ...good ambience... nice crowd !!! Spot on !!!

Both nights have gone so well! Lots of really well fed, happy people. I sat and talked to a lady who told me how nervous she'd been to come, but as soon as she arrived she felt so welcome, and enjoyed meeting the other guests on her table, she'd had a wonderful meal, an absolute delight to sit and chat to.

It's great have something social like this to refer our clients to, and we know the ones who have gone have been very appreciative of not just the food but the chance to meet a few people and switch off from the other difficulties they are dealing with.

"I'm not used to fine dining." Do you like it? "No . . . .I love it!"

Just wanted to say thank you so much for arranging such a special evening and for allowing me to be a part of it.
Team
Chefs: Claire, Andi & Daniel.
Sous Chefs & Hosts:
Celebrate - T, Louise, Jess, Clare, Anders, Sarah & Emma
Good Times - Jane, Eve, Ellie, Joy, Mike, Zaidee, & Louise
Food Collection:
Rikki & Fury, Daniel