About the event
Our guests passed under the neon heart which sits over the doorway of this gorgeous venue to find the tables not only laid with the usual napkins and flowers but also with Board Games. We started early and set about mastering BackGammon, Sorry!, Geo Bingo, Impossipuzzle and many more. It was a great ice breaker and had actually been suggested by one of our guests Nick, from the Carers Network. Great call Nick!
Poster seats 60 and 20 of our guests were from Oaktree Capital who came as part of their 'Community Matters' programme. They came armed with games, enthusiasm and open hearts and like our regular guests they entered into the spirit of Mike's Table, happily dining and chatting with people they probably would never normally meet. The atmosphere was buzzing, conversations heated and fun, new friendships were formed. It was great.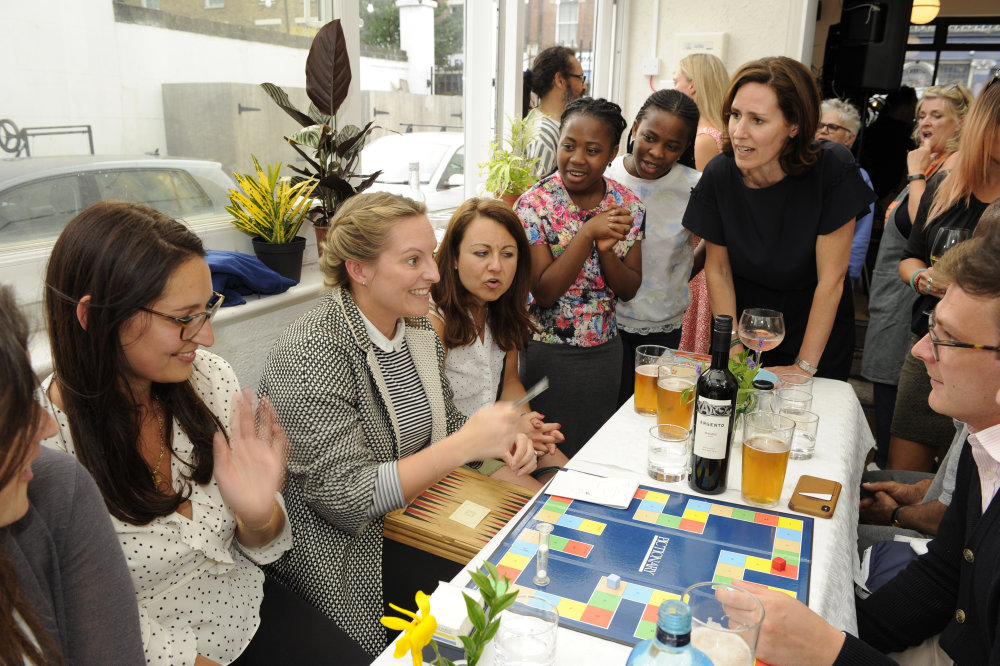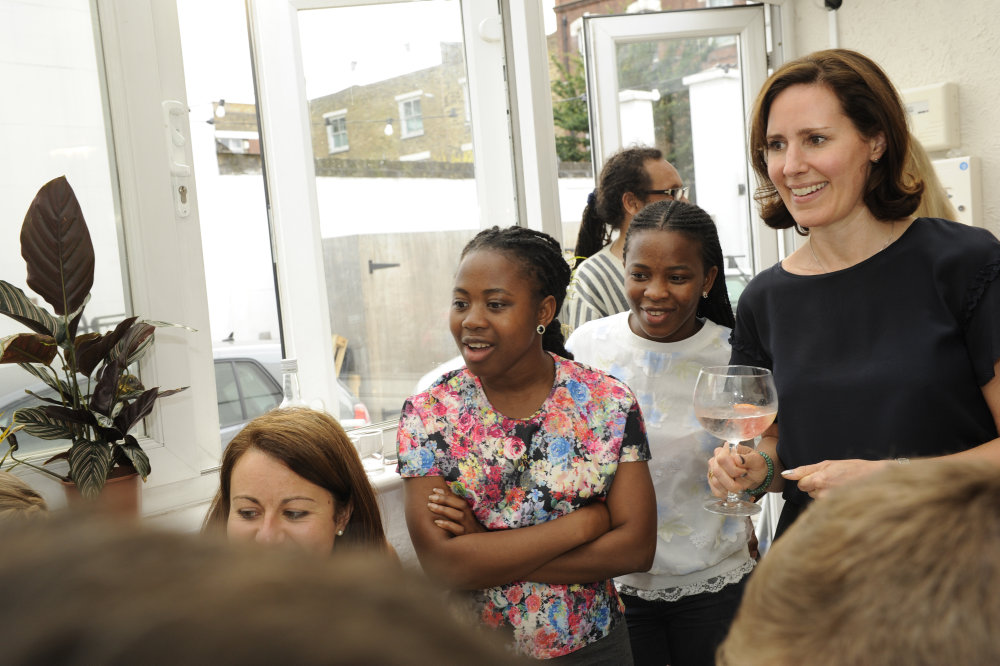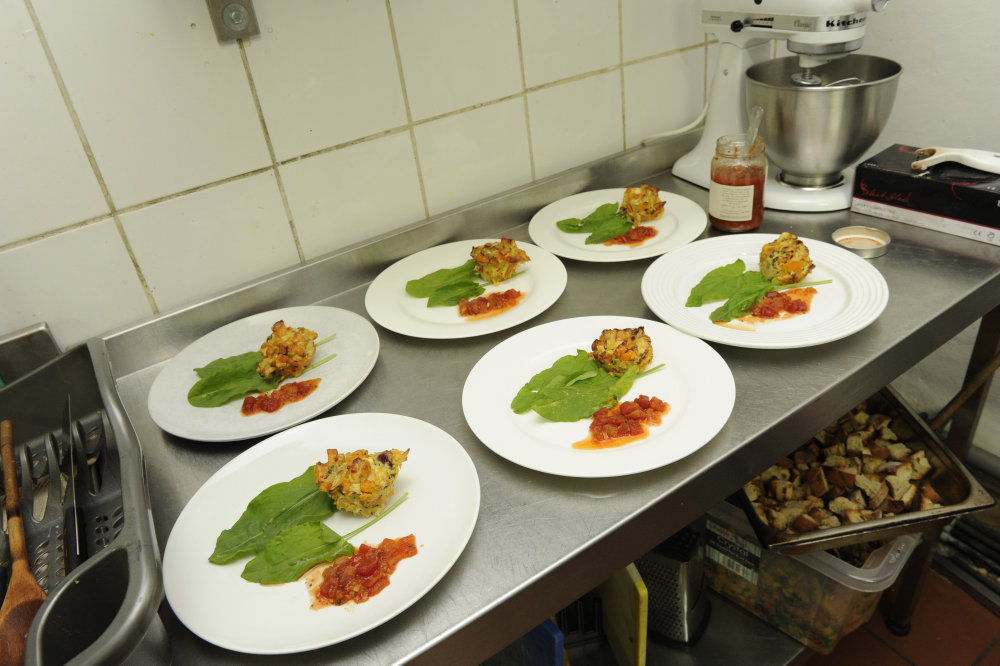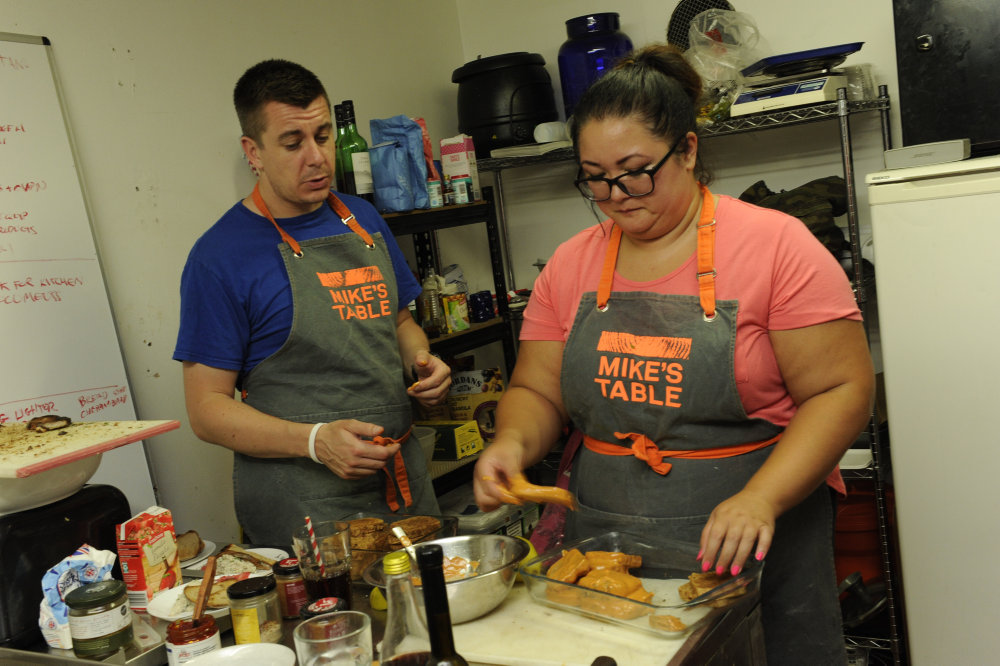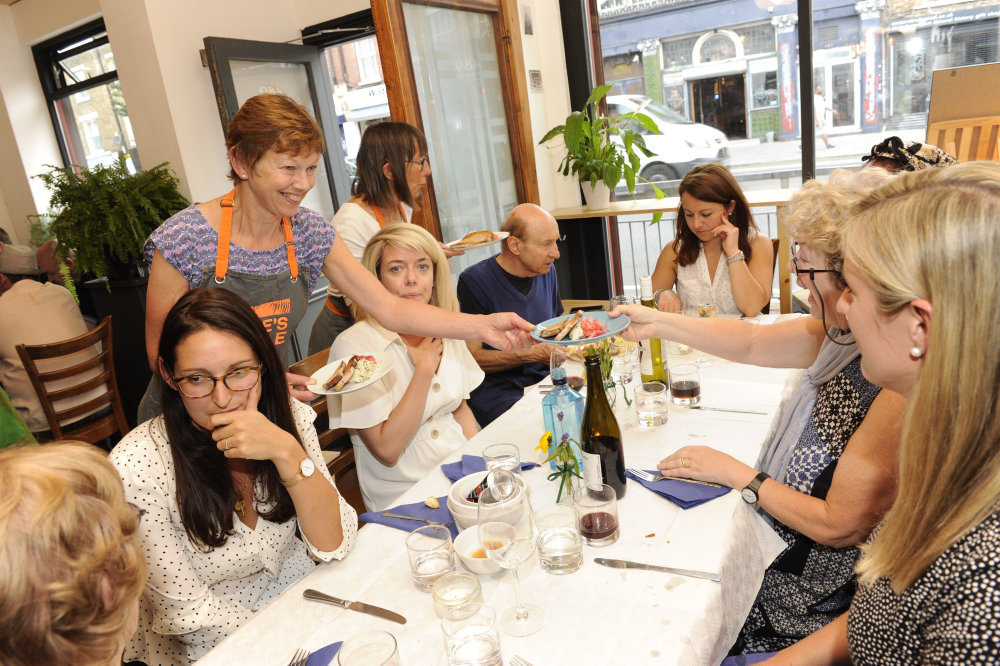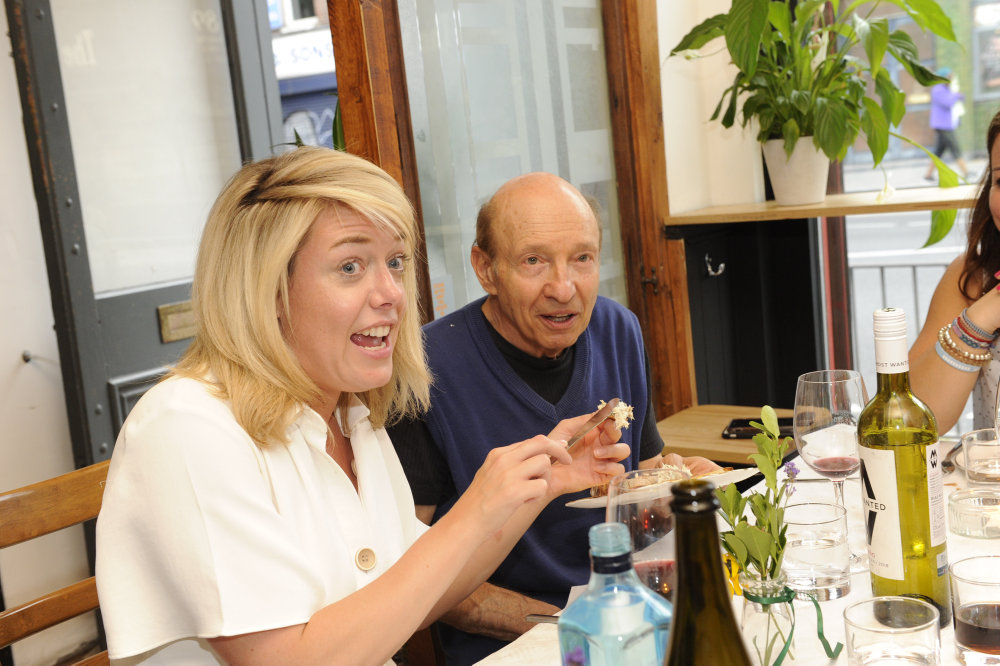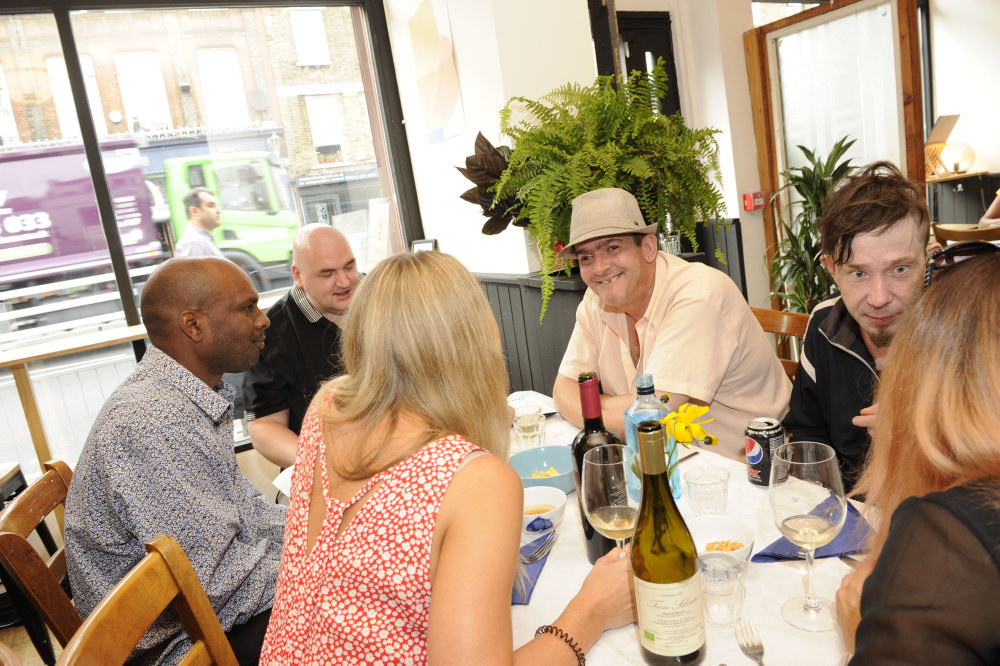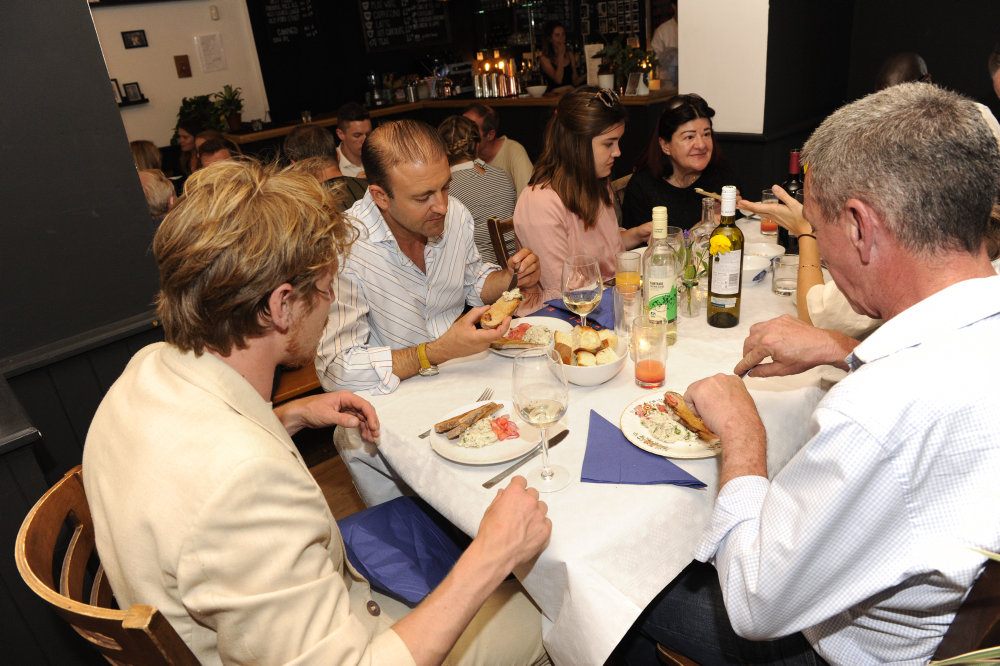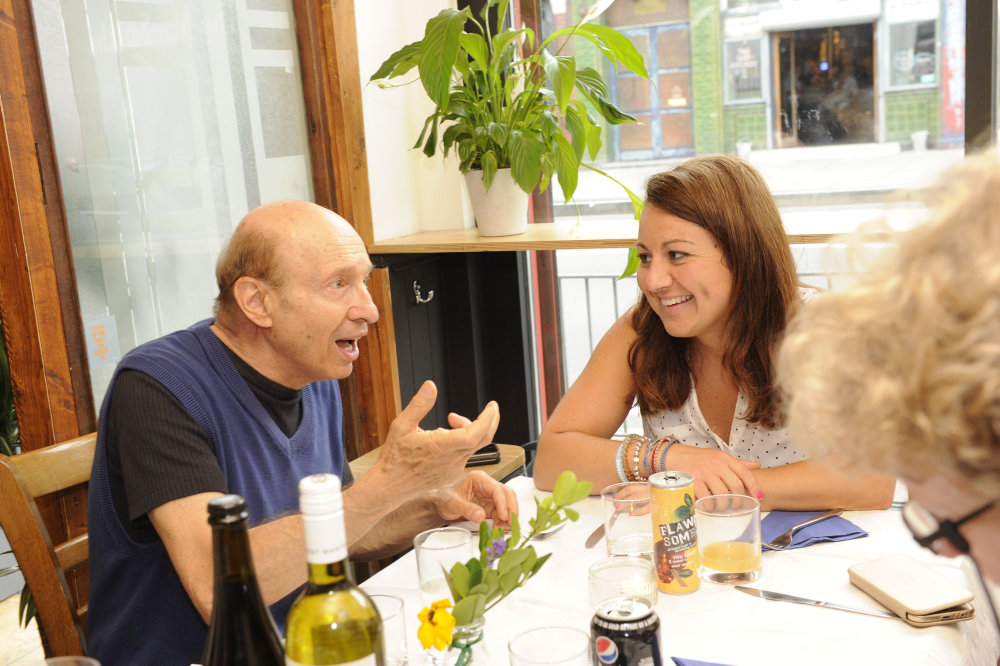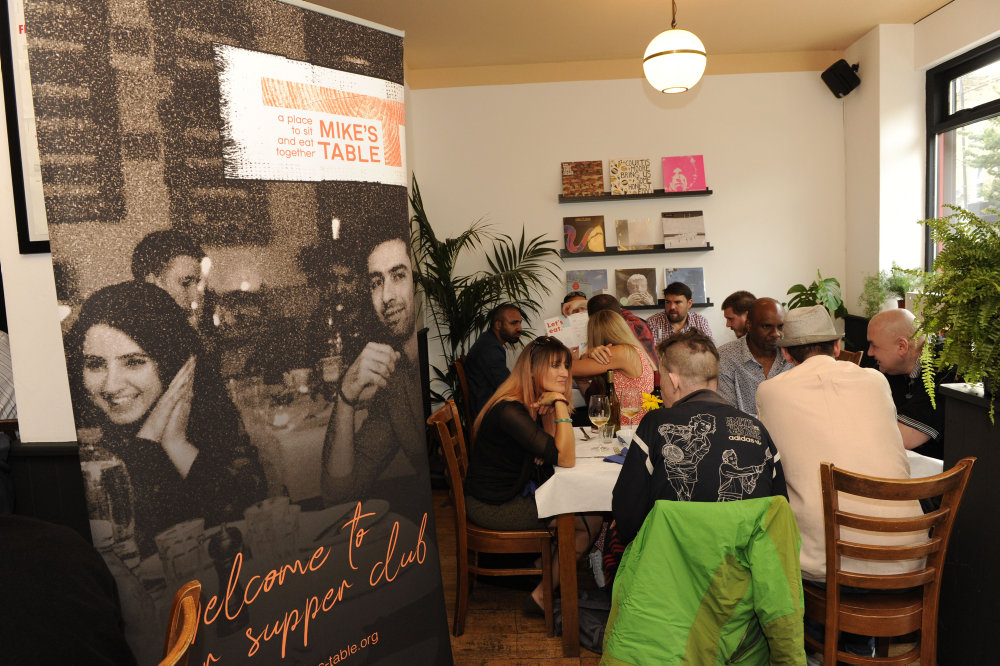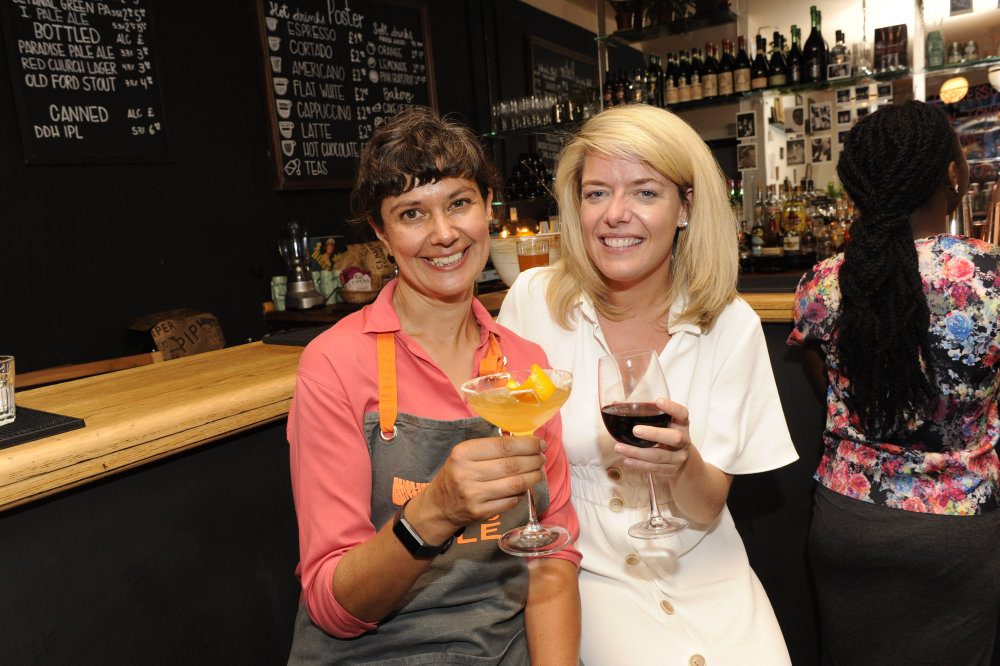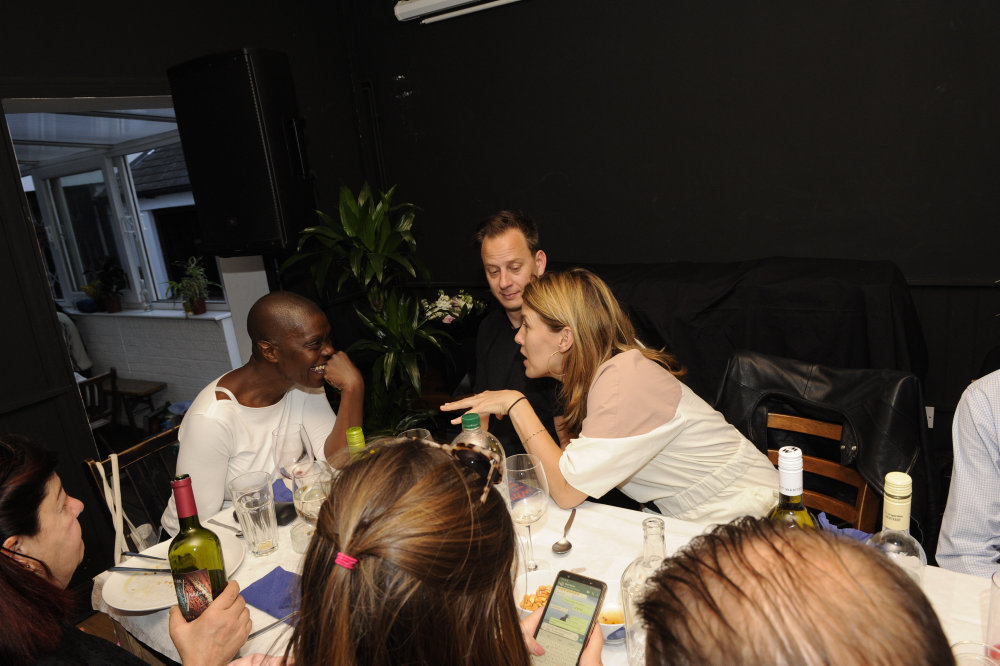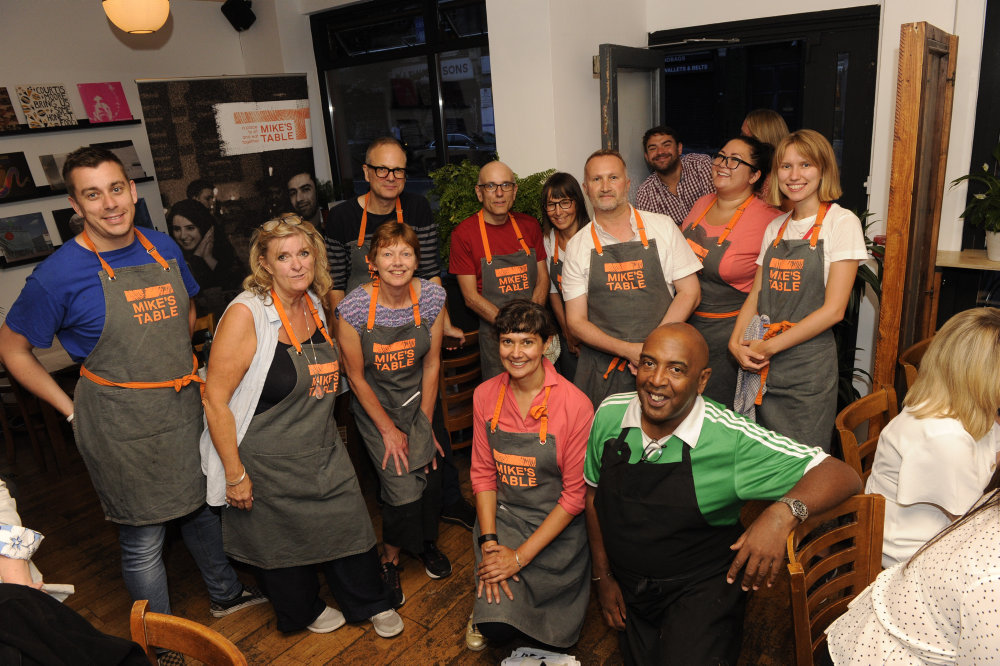 Menu
Sweet Potato, Coriander & Feta Mini Frittata on Mixed Leaves
or Smoked Mackerel & Feta Pate with Pickled Radish
Pan-Fried Garlic & Paprika Tofu or Handmade Hampstead Chipolata's served on Italian Panzanella Salad
Orange Marmalade Pudding with Citrus Yogurt
Our Volunteer Team
Chefs: Sophie, Andi & Daniel
Sous Chefs: Alan, Matt & Claire
Front of House: Eve, T, Mandy, Steve & Louise
Our Partners
Margins at Union Chapel
Prisoners Abroad
Riverside Supported Housing
Carers Network
CGL (Care Grow Live)
Food Partners:
Roni's Bakery
Hampstead Butcher & Providore
FareShare
And special thanks to Elizabeth Cosby (Oaktree Capital) and to Tano & Diego at Poster
Kind Words
"Another great night at Mike's table. I was greeted at the door with a big hug, like I was the long lost Prodigal son. That set the tone for a night of making friends, kindness and inclusion. We all had interesting tales to tell. I shared my table with 2 journalists, a property developer and a young man best described as a free spirit."
"I can't thank you enough for letting Oaktree be a part of this wonderful event."
"Just wanted to send a big thank you from myself and all of our residents who attended yesterday! We all had such a great time."